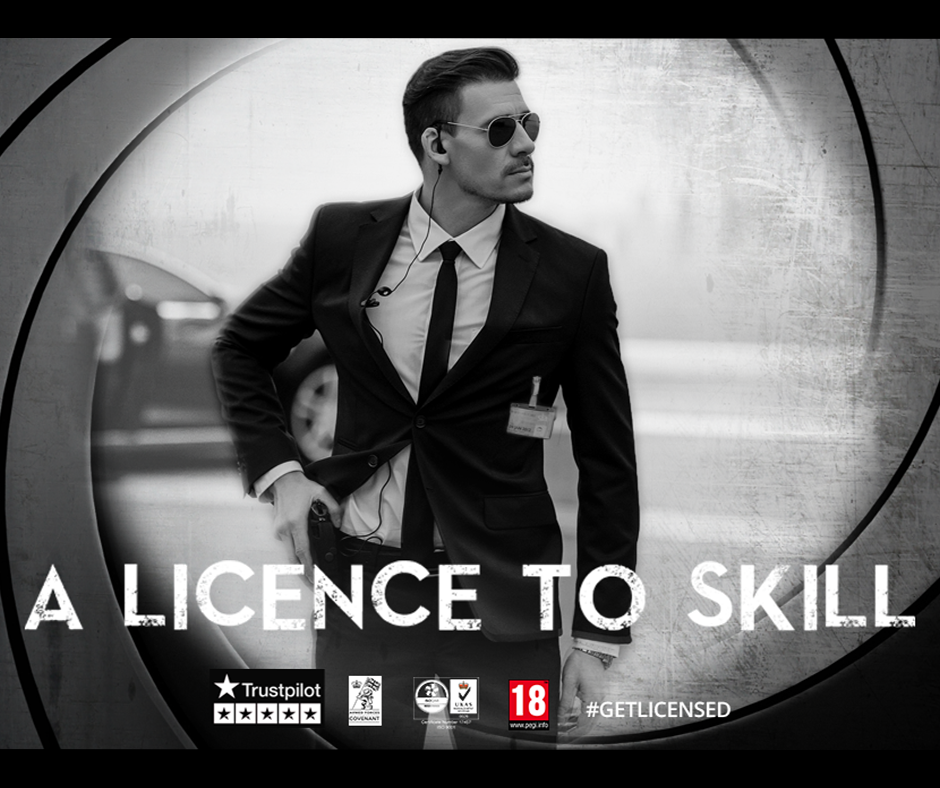 A movie review about A Licence to Skill – The mission for SIA Training Online
Main Characters – James, Get Licensed Dr Training Provider and mastermind Odd Bob
Setting – Online Virtual Class
Rating – ⭐️⭐️⭐️⭐️⭐️
"It was like I was in the classroom"
"I cannot believe how much time I save by learning online"
"Fantastic experience, straightforward and easy to navigate"
Plot
James is on a secret mission – An mastermind has closed all the venues of the UK! His mission is to get track of the Get Licensed headquarters, an agency created to protect the nation. Only they will be able to give him the resources to tackle the enemy as they have a Licence to Skill.
Location: Central London
James walked the cold streets of London noticing that something was off. He saw hundreds of people searching for "SIA licence" and "SIA training courses" but all the results were coming dead. There were no venues available and hundreds of people needed to get licensed.
He used his CIA spy skills to hack the internet in the UK and pinpoint the Get Licensed headquarters. He knew if there was one company in the security industry to solve all the problems it would be Get Licensed.
He went through many mazes and finally approached the headquarters. He was met by Dr Training provider who knew why James was there. He took James to the Get Licensed team who were awaiting him.
"We know why you are here James, mastermind Odd Bob has taken over all the venues but do not fear. Get Licensed have created online SIA training courses, these provide classroom training from the comfort of our customers' homes. Dr Training Provider will make sure they get all the support they need and together we will help them get their licence. For now sip on this martini whilst we get to work"
Get Licensed gave James a special secret formula to get all the online courses up on the website and peace was restored.
James has made it possible for you to get your SIA licence online however we may need you on the next mission. Who knows when Odd Bob will return, together all of us frontline workers will win!