Having a trained first aider as well as a first kit in the workplace is mandatory in the UK and was first written into law in 1981 with the Health and Safety (First-Aid) Regulations. But what exactly does a first aid need to contain, and how can the contents of a first aid kit prevent accidents from occurring in the workplace?
How many first aid kits do I need?
The amount of first aid kits that you have in your workplace will depend on how big your premises actually is. For instance, if you are just a small start-up with 4 employees and working in a converted loft somewhere in Shoreditch with a ping pong machine perched up in the corner, then of course, you will only need one first aid kit, and one trained first aider to ensure if an accident does occur, they will be first on the scene.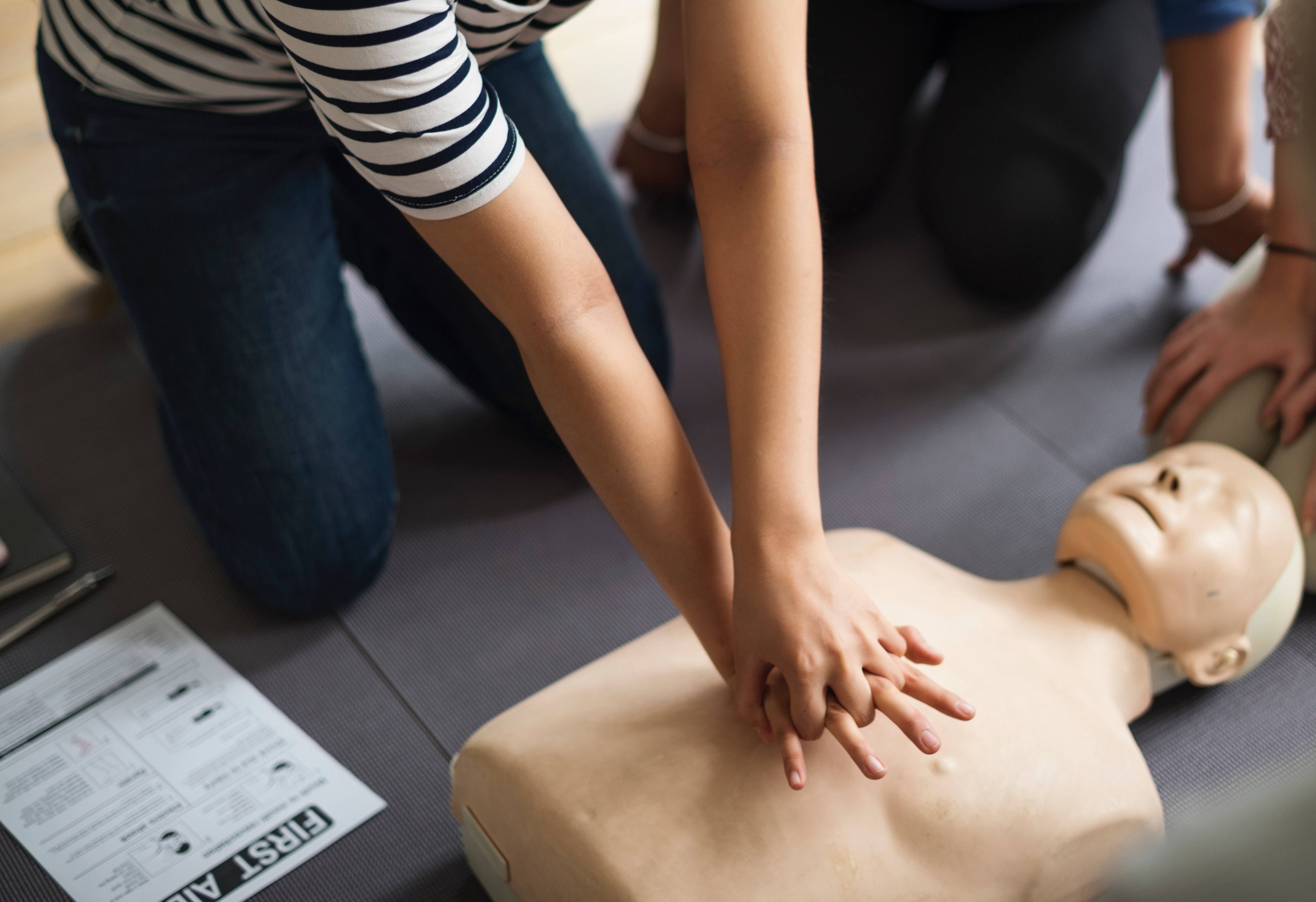 If you are a medium to large size companies with multiple rooms and spread out on different floors, then it would probably be more efficient to have a first aid kit per floor and located in rooms that are easily accessible and visible to members of the team, such as a staff room or kitchen area for instance.
However, the number of first aid kits and where you should place them, will be determined by the results of the first aid risk assessment.
What is the first aid risk assessment?
Under the Safety (First Aid) at Work Act 1981, It is an employer's duty of care to ensure employees and visitors to your workplace are free of any risk and injury from occurring while on your premises. Part of this process will include making an assessment of significant risk in your workplace and identifying the risk of injury and ill health that could occur on the premises.
The findings of the first aid risk assessment will determine how many first aid kits you will need, where to place them and the appropriate number of trained first aiders you need in the workplace.
What should I put in the first aid kit?
There is no set list of what should be put in a first aid kit and the UK law does not state the contents. However, there is a British standard, and if you purchase a first aid kit from a reputable source that complies with the British Standard then it will already contain everything that you need.
Additional contents may be required depending on the outcome of the first aid risk assessment, as well as the individual needs of members of staff, such as a team member with allergies.
It is recommended that your first aid kit includes some or all of the following:
Individually wrapped, sterile, waterproof plasters of assorted sizes
Sterile eye pad.
Individually wrapped, sterile, waterproof triangular bandages.
Safety pins.
Individually wrapped, sterile, unmedicated wound dressings of assorted sizes.
Disposable gloves.
Alcohol-free cleansing wipes.
Skin rash cream, such as hydrocortisone or calendula.
Cream or spray for insect bites and stings.
Antiseptic cream.
Distilled water for cleaning wounds.
Scissors
It is also recommended that a leaflet that provides general guidance on first aid is also put into the first aid box. While it is highly recommended that most if not all members of staff are trained to give first aid, precautions should be put in place in the event a trained first aider is not available on the premises at any giving time. Having a basic instruction leaflet on how to apply first aid for non-trained first aiders could be the difference from prevent an incident from escalating further.
Summary
First aid kits are there to be used in cases of emergencies and should be used in any kind of incident, whether that be a small cut to the finger or a burn to the skin. Trained first aiders will assess the incident and manage accordingly. Having the right contents of a first aid kit and applying a first aid risk assessment is where it starts.
How do I become a First Aider?
By enrolling employees on a First Aid training course, a member of staff can become efficient in providing the necessary first aid treatment in any kind of incident in the workplace. Delegates will learn everything from how to use first aid kits, to how to give CPR. Once a delegate has completed the 3-day Level 3 First Aid Training Course, they will receive a First Aid at Work Certificate.

Summary
Article Name
Are First Aid Kits Required In The Workplace?
Description
While it is a requirement by UK law to have trained first aiders in the workplace, what does the law say about first aid kits, and how many and what contents should you actually have?
Michael Lee - Head of Editorial