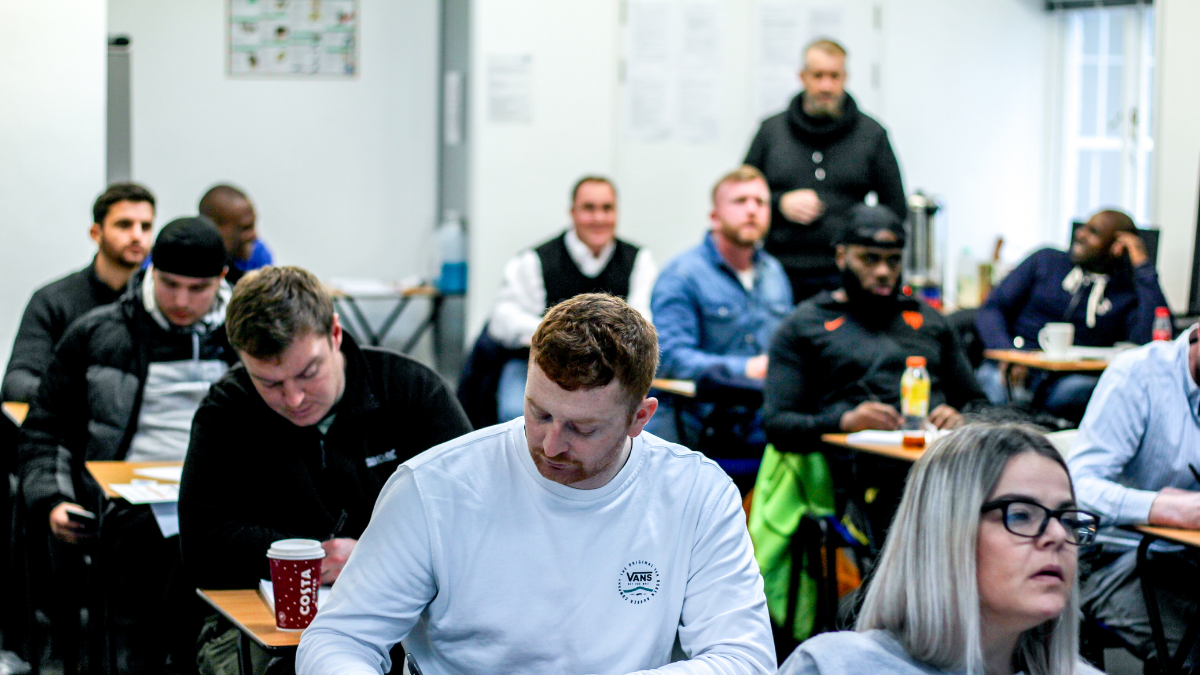 Changes Are Coming — Act Now
On April 1st, new changes will come into effect regarding the SIA licence. It means that everyone that takes the new SIA course will now also complete new components to their licence. 
Why are the changes happening, and what are they?
The changes provide a more robust skill set for those entering the profession. The elements included are:
Health and Safety procedures
Communication skills
Incident management
Citizens' arrest
Protecting vulnerable people
Emergency procedures
Record keeping
COVID-19
These changes are aimed at keeping professionals working in the private security industry safer. As well as the general public. 
You can book top-up training from April 1st to make sure you have the same level of qualification as those entering the profession. 
I already have an SIA licence. Do I need to update it?
The answer to this is yes and no. If you already have your licence, it is still entirely legal for you to work without the new top-up and first aid element. So, no, you don't need to act straight away. 
However, it is beneficial as the top-up training will boost your confidence and ability to manage situations.
Don't get overlooked by employers
However, you don't want that experience to be overlooked. Companies wishing to be compliant may begin to favour newbies with the new licence over you and your experience.   
Pubs and clubs that might have their fair share of alcohol-related incidents may seek door personnel with the new licence. This is especially true since casual staff, such as bar people, don't usually have first aid training.  
Large stores employing private security people typically have plenty of first aid qualified staff indoors. But, there are still incidents that happen in car parks where door personnel will be quicker to the scene. Plenty of trips, slips, falls, fingers trapped in car doors, and general emergencies happen in car parks. So, even these employers will be looking for security professionals with the new top-up elements, including COVID training. 
Emergency First Aid At Work
The new Emergency First Aid At Work (EFAW) element to the SIA exam is easy to learn. The course will be covered in one day, but it is a huge life skill. After which you will be able to respond quickly and effectively at the scene of a first aid emergency such as:
Trips, slips & falls
Breathing difficulties
Heart Attacks
Injuries sustained from a fight
Overdose from drugs or alcohol
Burns & scalds
Why else should I take the EFAW course?
You never know when you might be at the scene of a first aid emergency. Household injuries are common, including burns and falls. Choking is a common first aid emergency. And first aid crises such as a heart attack or stroke are also common among older people. 
The more people that know first aid in our communities, the better. While no one wants to witness a first aid emergency, if it's a loved one and you can save the day — then you'll be so glad you learned first aid while taking your SIA exam. 
What to do next
To update your SIA licence with the EFAW course, simply click the link below. We will send the details of the one-day course you can take nearest to you. Why not make a head start and watch the free video below, which covers the first aid course basics? You can then book your EFAW course for just £99.
The UK's number 1 course finder
Best price guarantee
We offer price match if you find the same course cheaper elsewhere
100% money back guarantee
Get a full refund if you don't like the course. Terms apply.
5-star customer support
Consistently rated 5-stars on review sites like Trustpilot
£0 booking fee
We never charge any booking or hidden fees
Instant eLearning access
Get FREE access to eLearning course materials instantly after you book
Top-rated training providers
Over 90% of our customers pass the exam in the first attempt