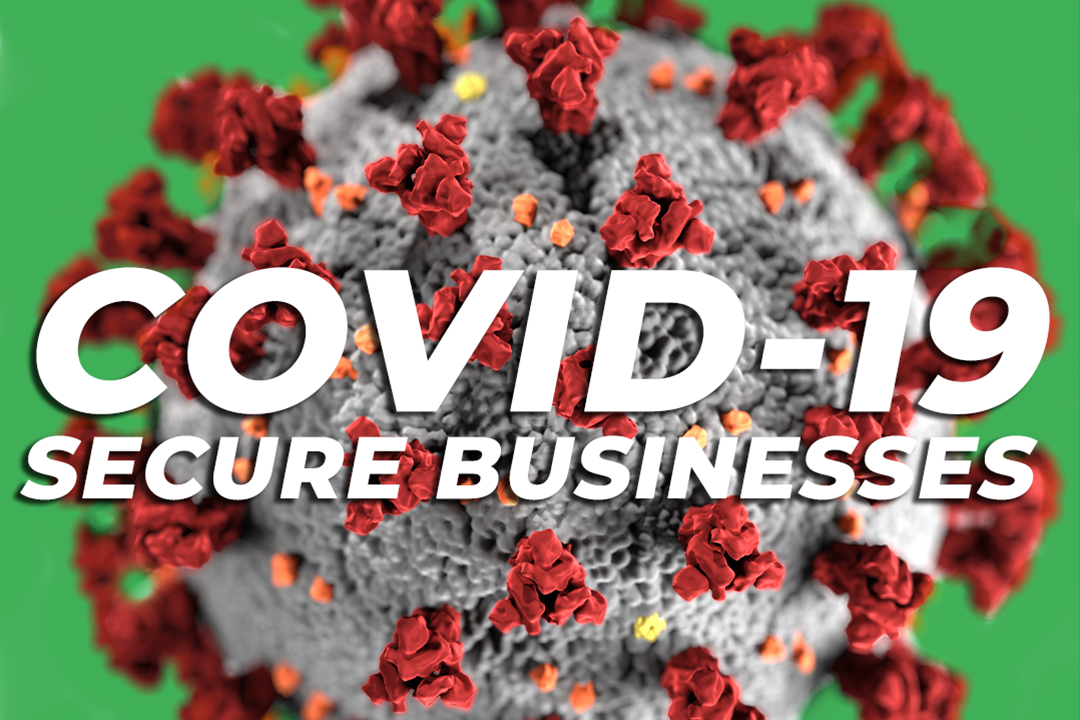 Why must all UK businesses legally be COVID-19 Secure
What is being COVID-19 secure for businesses?
With companies starting to re-open throughout the UK, it is mandatory to implement correct safety precautions to become and remain a COVID-19 secure business.
All business must carry out a Risk Assessment in line with the HSE Guidelines before re-opening.

In addition to the Risk Assessment, GOV UK has announced business requirements such as;

– Develop cleaning, handwashing and hygiene procedures

– Help people work from home

– Maintain social distancing, where possible
– Where people cannot maintain social distancing, manage transmission risk
After the success of Get Help, Get Licensed has now launched Get Secured, a COVID Risk Assessment Tool for small businesses.
Free COVID-19 Secure Risk Assessment
Get Licensed launches "Risk Assessment Tool For Businesses" for businesses. The COVID-19 Secure Business Tool was created in compliance with government guidelines. As many employers have stressed their confusion during the re-opening stages, the aim of this tool is to guide businesses in their re-opening process.
This tool will help your business identify all the measures required before it can re-open its doors to the public and its staff.
Once you have finished your Free Risk Assessment with Get Licensed, you can then purchase the suggested training for your company through the tool.
Once the training is complete, you will be able to download a certificate(s). This will state that your company and employees are COVID-19 Secure and ready to be.
FREE COVID RISK ASSESSMENT TOOL

Benefits of having a COVID-19 Secure Business Certificate

– It brings reassurance to your employees and coworkers
– It brings reassurance to your customers and clients
– Proof for the community that you are taking all necessary measures
– It's easy to complete and it's affordable
Start your free COVID-19 Secure Business assessment now.