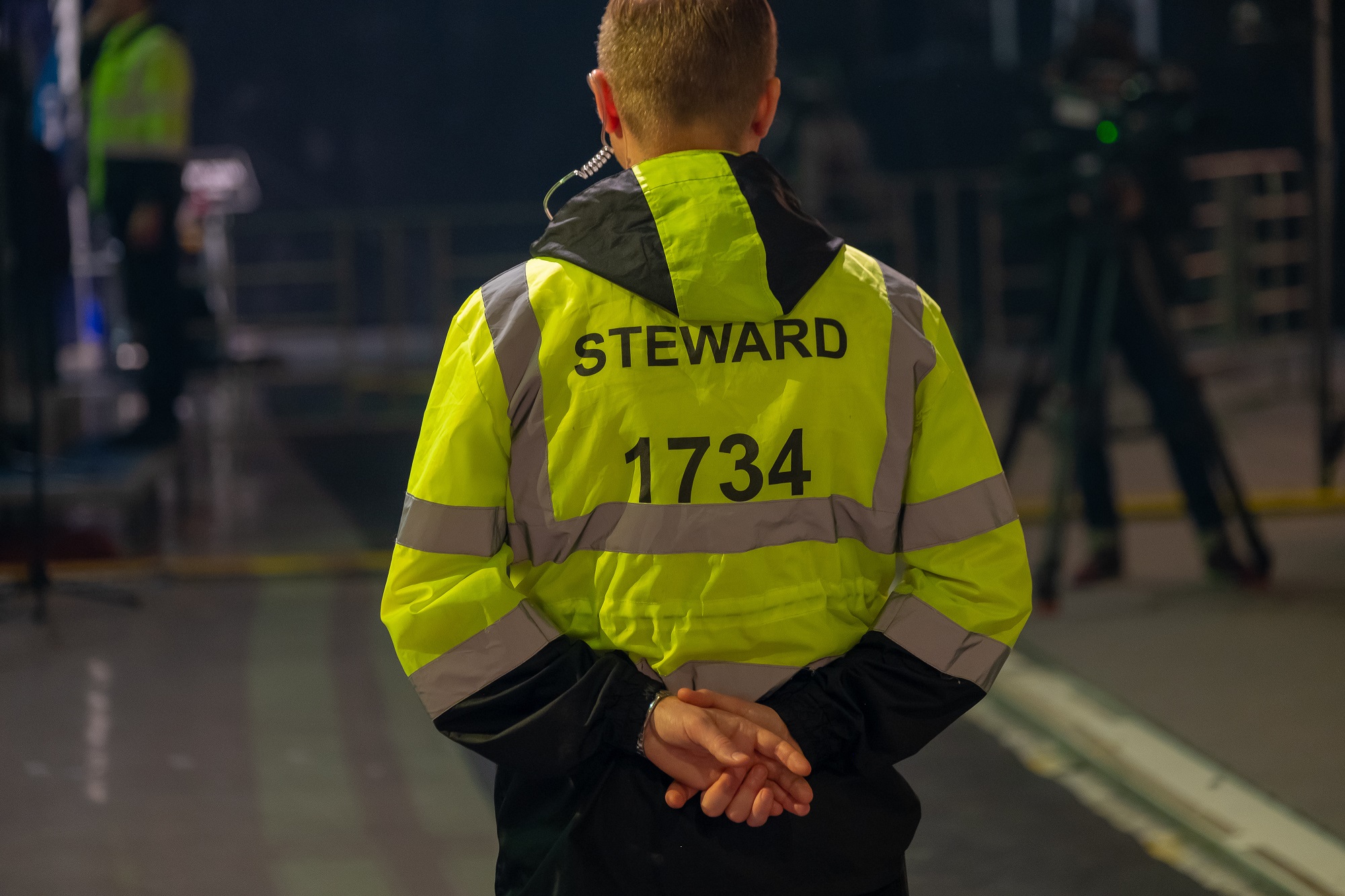 Do Football Stewards Need SIA security training?
Football has unfortunately always been associated with violence. From rowdy football fans fighting one another on opposing rival teams, to more mass incidents such as the Hillsborough disaster, in which 96 fatalities and 766 injuries occurred during a match in Sheffield on 15 April 1989.
Violence in football came into the spotlight again recently when a spectator was able to run onto the pitch and evade football stewards and swing a punch at Aston Villa player Jack Grealish during a match.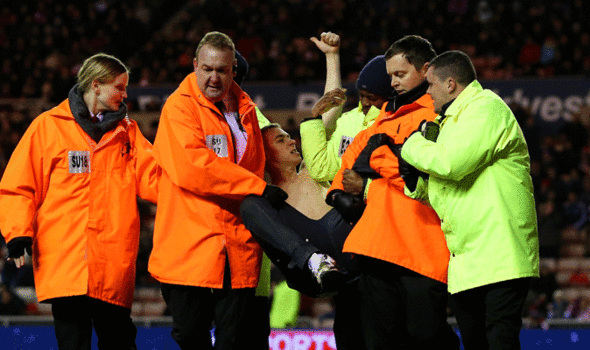 This recent incident has called into question the security operations during football matches, and the role of football stewards and how they could have handled this security breach and violent incident better. And, do they need more security training to operate in their role?
What is a Football Steward?
Football Stewards ensure the safety of spectators who come to a football game, but also the safety of players on the pitch.
An NVQ Level 2 Spectator Control is a qualification that all stewards at a designated football ground must gain while they are working.
What is an NVQ Level 2 Spectator Control qualification?
The Spectator Safety qualifications provide the required knowledge and experience to work as a steward in sports grounds, at music festivals, marches and any other events that require spectator safety. Those who hold this qualification are taught how to deal with accidents and emergencies, learn to control the entry, exit and movement of people at spectator events, and how to manage crowd problems.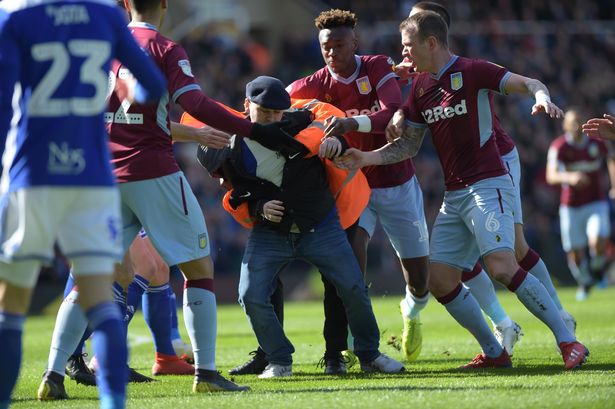 However, even though the spectator safety qualification covers a wide range of disciplines and procedures, does it still cover enough to warrant a role of security operations during a football match which can have thousands of fans in attendance at any one time.
Should Football Stewards have Door Supervisor training?
Being a football steward and a Door Supervisor are actually both very similar roles, yet undergo very different types of training.
It is a legal requirement that those who work in the security industry undergo SIA Licence Training and hold a valid SIA Licence. Those attending Door Supervisor training undergo conflict management training, as well as intense physical intervention, and are assessed through multiple-choice exams and a practical assessment.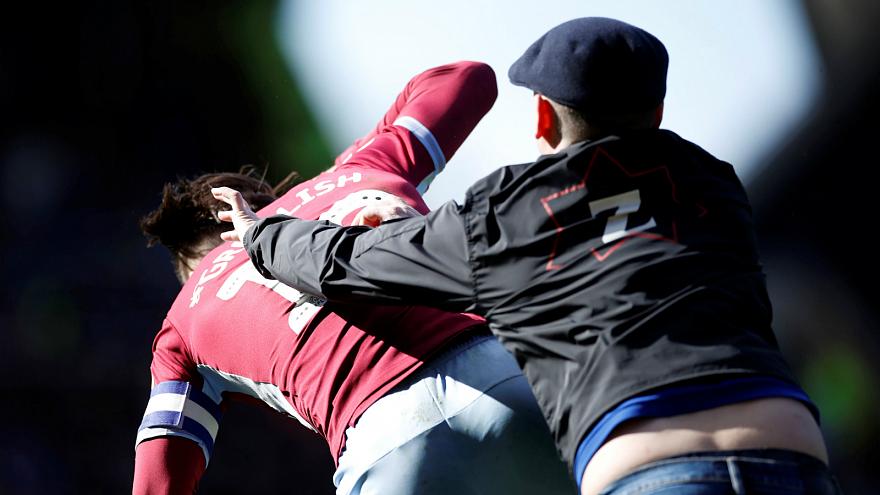 Door Supervisors come into intense, and often dangerous incidents on a daily basis that can range from drunk and disorderly customers, to violent and aggressive encounters.
Door Supervisors however are highly trained professionals who are equipped to deal with these kinds of incidents.
These are the kind of skills that an active Football Steward could utilise in their role while on the side-lines of a Football pitch and could help prevent future incidents like the one that occurred with Aston Villa player Jack Grealish happening again.
What next for Football security?
The Birmingham City fan who attacked the Aston Villa captain has been jailed for 14 weeks. This incident has also made the Football Association question as to whether they are doing enough over the issue of player safety and their approach to football hooliganism.
An FA spokesperson said "a line had been crossed" and strongly condemned the attack.
Birmingham City have also released a statement over the incident, saying that the club have begun reviewing all of its stewarding, safety and security procedures "as a matter of high importance".
"We will be putting into place extra measures at our stadium designed to help ensure the safety of players, as well as supporters," read the statement.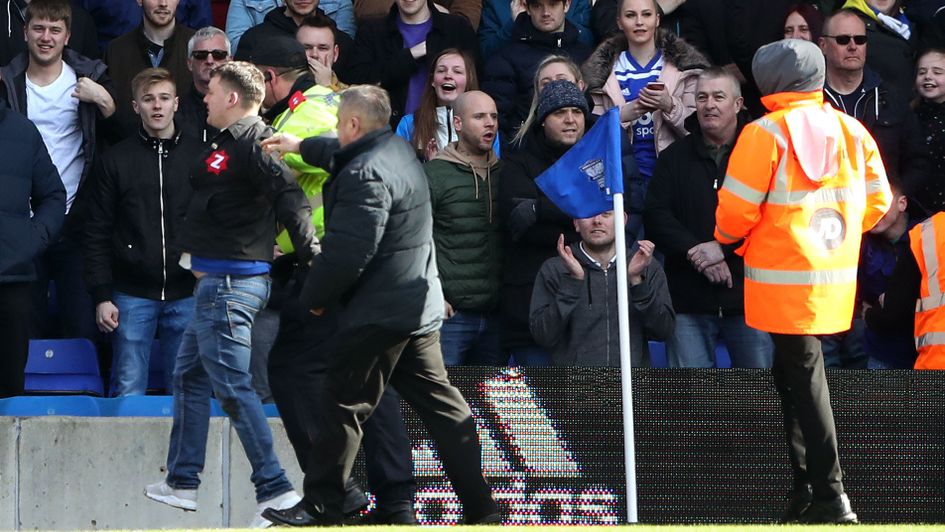 With football security now at the forefront of the public's attention, and with the Football Association now admitting that there are issues with their security procedures, maybe an SIA partnership could be in order?
What do you think? Do you think we could see SIA trained Football Stewards managing security on the football pitch in the future?
How to work in the security sector
If you are interested in working in the security sector, whether it be as a Door Supervisor, Security Guard or CCTV Operative, you will need to obtain a SIA Licence.
To obtain a SIA Licence, you will need to complete a course. Once you have completed the course, will you then be able to apply for an SIA Licence and work in the security sector.
Looking for jobs?
To find the latest security jobs, check out our Jobs Board, which has 1,000+ jobs from the UK's best security companies.
If you're on the hunt for a security job on the go, download the GuardPass app for all the latest jobs and more. The GuardPass App is available for download on the Apple App Store or on the Google Play Store.
The UK's number 1 course finder
Best price guarantee
We offer price match if you find the same course cheaper elsewhere
100% money back guarantee
Get a full refund if you don't like the course. Terms apply.
5-star customer support
Consistently rated 5-stars on review sites like Trustpilot
£0 booking fee
We never charge any booking or hidden fees
Instant eLearning access
Get FREE access to eLearning course materials instantly after you book
Top-rated training providers
Over 90% of our customers pass the exam in the first attempt