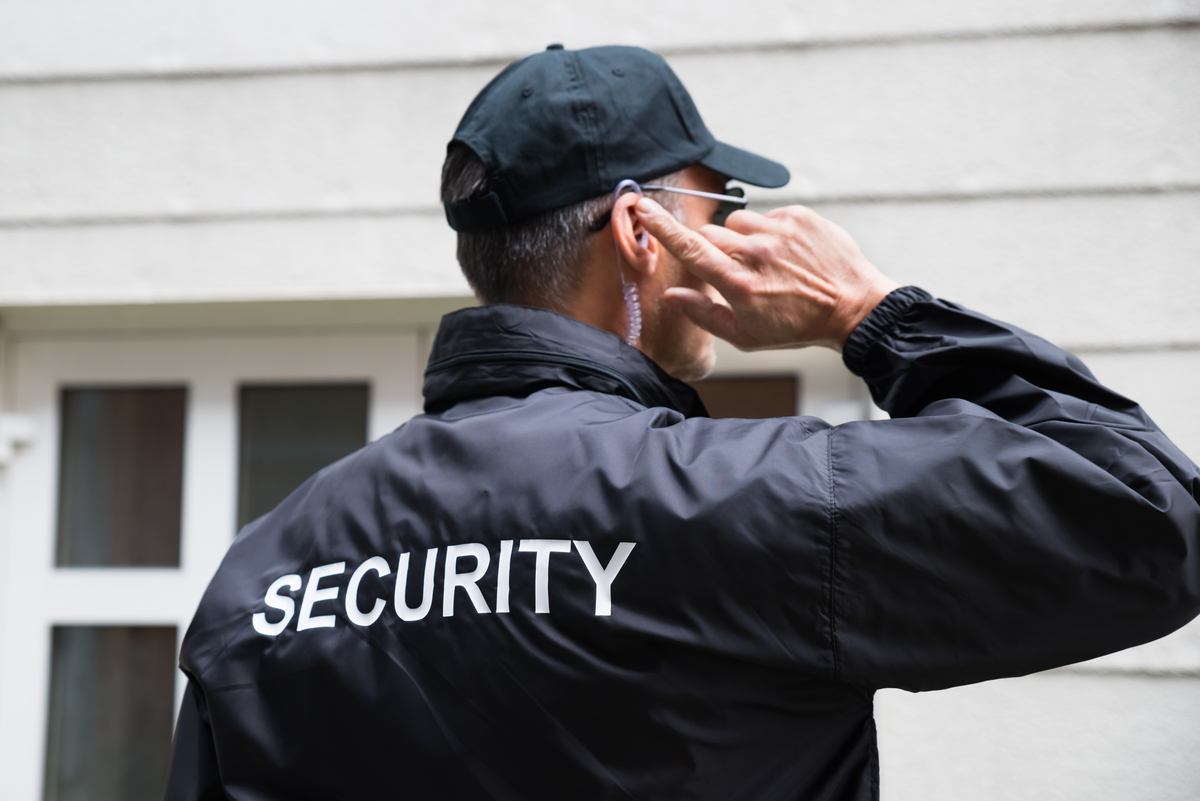 How to get a security job as a security officer
Interested in a security officer job but want to know more? Get Licensed is the UK's top training partner to the security industry — and with our course — you can qualify as a security officer in a few days and learn more when you begin the role. 
Generally, a security officer ensures that an organisation's premises and personnel are safe. They do this by monitoring entry and exit points. They also patrol, monitor surveillance equipment, verify visitors, and make building inspections. 
Responsibilities, Perks and Promotions
The main objectives of this role are to be visible at all times while courteously greeting visitors. As part of the security team, you will work towards the overall objective of keeping the environment safe by diligently monitoring and patrolling it. You will also be expected to respond immediately to any emergency distress calls. This means responding legally and keeping appropriate logs of incidents. You might also be called upon to give first aid at the scene. 
Depending on the day and the job, you might direct traffic or people on foot. You certainly won't learn all this on your security guard training course, but it's a good role for a trainee as you'll be part of a team. You'll have plenty of help learning new systems and any software. Because you may have to write brief reports, your written English needs to be reasonable. Once you've become competent in the role, you can look at your first promotion to a security sergeant or team leader. 
So, why not read on to find out what you need to become licensed as a security officer?
Step 1— Check Your Eligibility
Before committing your time and money, it is vital to ensure you meet the eligibility criteria to get a licence. Check out the requirements below:
You must be over 18 years of age
You must have proof you can work in the UK
You must pass a criminal background check
You must pass a mental health check
Step 2 — Book and attend Your Course
Once you check all the eligibility criteria boxes, you can book your security guard course in your preferred location. With over 95 training venues throughout the UK, you have complete flexibility to attend the in-person 4-day training course. 
The courses cost £179.99, and you are guaranteed free learning material. At Get Licensed, we partner with results-oriented trainers to give you the best so that 95% of attendees pass the first time. If you don't pass the first time, we will issue a full money-back guarantee on your request if you don't want to retake the course.
Step 3 — Send off your SIA Licence with the required fee
After passing your course, you'll need to send off your SIA Security Guard Licence fee of £190. This amount is non-refundable, and your licence is valid for three years. Find everything you need to know about how to apply for your licence here.
Step 4 — Find a Job
You are now trained, and SIA licensed, so the next step is to look for a job. An excellent place to start is the Get Licensed app, which helps you pass your course and is also a great tool to help with your job-hunting process. 
Start by creating your worker profile which lists your skills, strengths, work and education history and licence details. Once complete, you can share your profile with security employers. The best part about this app is that you receive instant job alerts. The live job board helps you apply for jobs instantly with a click of a button. Once you find a job that interests you, click "Apply." Your profile is automatically submitted to the employer, who will receive all your information instantly. 
The Get Licensed Find Work page on our site is another good place to start while finding the right job as a security officer. 
Earning Potential
For a start, this role can earn you £9 – 15 per hour and an estimated £18,000 to 30,000 per year, depending on experience. Of course, this amount could vary depending on your work hours and shifts. However, this amount could also go up as you get promotions along the way. If you still think this role is for you — go ahead and book your SIA Security Guard course today. 
The UK's number 1 course finder
Best price guarantee
We offer price match if you find the same course cheaper elsewhere
100% money back guarantee
Get a full refund if you don't like the course. Terms apply.
5-star customer support
Consistently rated 5-stars on review sites like Trustpilot
£0 booking fee
We never charge any booking or hidden fees
Instant eLearning access
Get FREE access to eLearning course materials instantly after you book
Top-rated training providers
Over 90% of our customers pass the exam in the first attempt