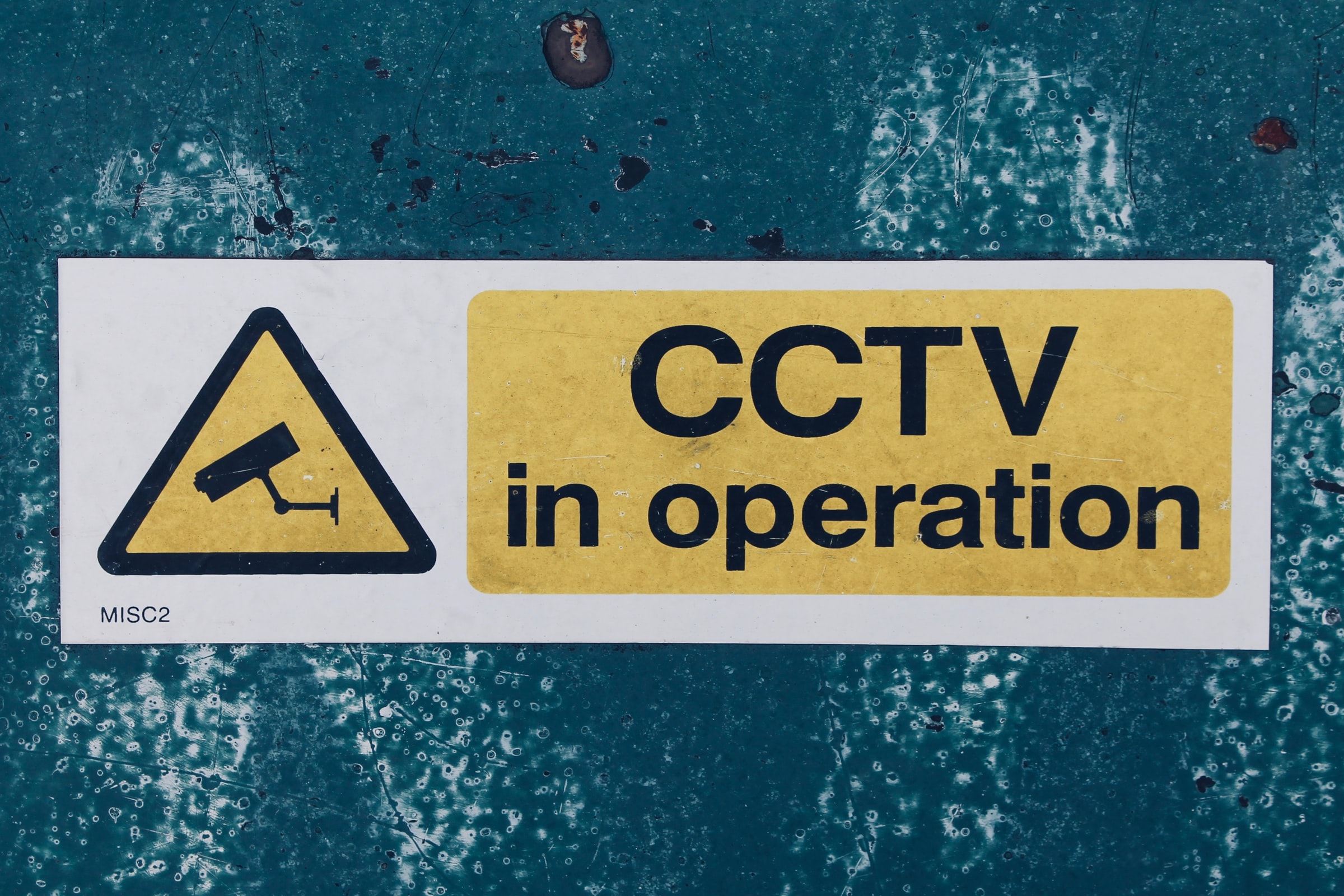 Jobs in Security — Door Supervisor vs CCTV Operator
Are you looking for jobs in security? There are lots to choose from, with plenty of UK demand for security professionals.
Two of the most popular security roles are door supervisors and CCTV operators. Both of these jobs need an SIA License to do by UK law.
If you're not sure about these two different roles, and which one would best suit you — don't worry. Read through our advice, and you can make the best decision for you.
Understanding your security job
Door supervisors are responsible for security checks at the doors of clubs, pubs, restaurants, concerts, and licensed premises.
They can search for underaged people trying to illegally enter the venue. Door supervisors also look for drugs or weapons people are hiding. They can also inspect tickets, guard VIPs, and check if visitors are dressed appropriately.
On the other hand, CCTV operators watch over a large area of a business. This usually takes place from a specialised office, equipped with several monitors showing what the cameras see.
They're on the watch for anything unusual, both in the premises where they're working, or in the surrounding area.
Work like this happens in lots of different places. CCTV operators watch surveillance cameras at public places like a museum, hospital, construction site, or a supermarket.
Requirements for a job as a Door Supervisor
To work as a door supervisor, you must first pass the SIA door supervisor course. You must then get an SIA Door Supervisor licence, which is active for 3 years.
You can't work as a door supervisor if you only have an SIA security guard licence. The door supervisor licence lets you to work with businesses that serve alcohol. A security guard licence doesn't cover that.
Requirements for a job as a CCTV Operator
To be qualified for an SIA CCTV licence — also known as a Public Space Surveillance Licence — you must have finished the CCTV Operator Training Course. You then also need your SIA CCTV Operator licence.
Be sure you qualify
For either a door supervisor or CCTV operator licence, you must:
Be over 18 years of age
Have proof that you can work in the UK (visa, UK passport, etc.)
Pass a criminal background check
Pass a mental health check
Working hours and pay — Door Supervisors
The average hourly wage is £12.50 for a door supervisor role, but it can rise to £25 for a head doorman. Work is often done in shifts, with regular hours ranging from 20 to 48 per week.
Your working hours can be irregular, but many door supervisors appreciate the freedom they get from that. Shifts often go from late nights to early mornings. Weekends and national holidays are especially popular.
Speaking of freedom, the Door Supervisor Licence actually offers a lot of freedom when applying for security jobs. That's because the skills you'll learn mean you can do far more than just standing at club doors. You'll be able to cover the retail sector, corporate security and event security with just this licence.
Serving as a nightclub doorman is a great way to boost your income if you work during the day. It's also a popular career choice for people who are studying.
The salary goes up with experience. To begin with, most employers will assign you to an experienced team. As you prove your capabilities, you'll soon be the one showing newcomers to your team how things get done.
If you eventually become a head door supervisor, it will be your responsibility to oversee the team. You'll organise security for the club at all its entrances.
You'll also be in charge of training and motivating team members. You'll be in charge of solving situations, creating reports and communicating with organisations like the police.
Working hours and pay — CCTV Operators
Salaries for CCTV operators are generally the same as door supervisors. However, it's often easier for a CCTV operator to get a better-paying job.
You'll have the opportunity to apply for more jobs in the business, too. You might become responsible for more security strategies where you work.
For example, you might be making sure cameras cover everywhere fully. You might also need to think about if your operators can handle the number of cameras they're watching.
Either way, if you would prefer to sit inside — and don't want a security job that's physically demanding — then a CCTV operator is the smarter choice for you.
What to expect working as a Door Supervisor
To work as a door supervisor, you must be physically fit. The job requires you to be standing on your feet all the time. You must also be able to handle hot or cold temperatures for long periods of time.
It's part of the door supervisor's job to watch customers as they enter the venue. Most people who visit a club will have had some drinks somewhere else, and be in a good mood.
On the other hand, being drunk is not always something that makes people behave well! The door supervisor course gives you training to dealing with drunk people. That includes first aid and calming down any disputes.
While standing at the door, you'll be able to hear pretty loud music for the length of your shift. You'll either have a uniform to represent the business you're providing security for, or can wear your own clothes. Remember to always wear your SIA badge and make sure it's easy to see.
With a door supervisor course, you'll learn how to stand and move in ways that make people think twice before being aggressive towards you. However, it's always possible that someone might try to be hostile towards you.
Always master your conflict resolution skills to stop fights before they've even begun — whether that's with logic, compassion, authority or even your sense of humour.
What to expect working as a CCTV Operator
The work of a CCTV operator is very important, but never as simple as it seems.
You'll need to be able to think logically. It's also important that you are very perceptive, and able to read body language — even through a camera monitor. This is a good job for people who understand what motivates others to try to commit a crime.
If you notice someone acting suspiciously on your screen, you'll use your camera network to track the potential criminal as they move around. If it ends up becoming a crime, your camera footage can provide the police with evidence.
However, you must be able to prove that you have a valid cause for following someone with your cameras. Also, it's very important to communicate with the store's security staff so that they can monitor or approach the person you're watching safely.
Get this right, and you can use your skills to prevent a crime from ever happening — interrupting the person before they have the chance. Criminals who become aware they are being watched will often give up and leave.
However, this is a role where you are unlikely to be dealing with the general public directly. You'll work behind the scenes, keeping people safe and preventing crimes from a distance.
Which job best suits you?
People looking for jobs in security are often surprised by just how much variety there is in this industry.
It's a great time to be looking, too. The UK security shortage means that jobs in security are in high demand, and you can potentially choose the best businesses to work with after you get licensed.
You're not alone in your security career journey either. Not only does Get Licensed connect you with the best security courses in the UK — we also support and advise you as you make progress.
Grab our GuardPass app, either on Apple or Android, and get connected. Whether you're in charge of the door on a busy Friday night, or watching people's safety from a security office, jobs in security need people like you to keep the wheels of society turning.
Looking for jobs?
Are you looking for a job? Find exciting opportunities on the Get Licensed app. All you need to do is enter your area or your preferred job title to find your next big break!
The Get Licensed App is available for download on the Apple App Store or on the Google Play Store.
For more tips, the latest security news and exciting prize draw campaigns, sign up above to receive emails and stay updated.
The UK's number 1 course finder
Best price guarantee
We offer price match if you find the same course cheaper elsewhere
100% money back guarantee
Get a full refund if you don't like the course. Terms apply.
5-star customer support
Consistently rated 5-stars on review sites like Trustpilot
£0 booking fee
We never charge any booking or hidden fees
Instant eLearning access
Get FREE access to eLearning course materials instantly after you book
Top-rated training providers
Over 90% of our customers pass the exam in the first attempt