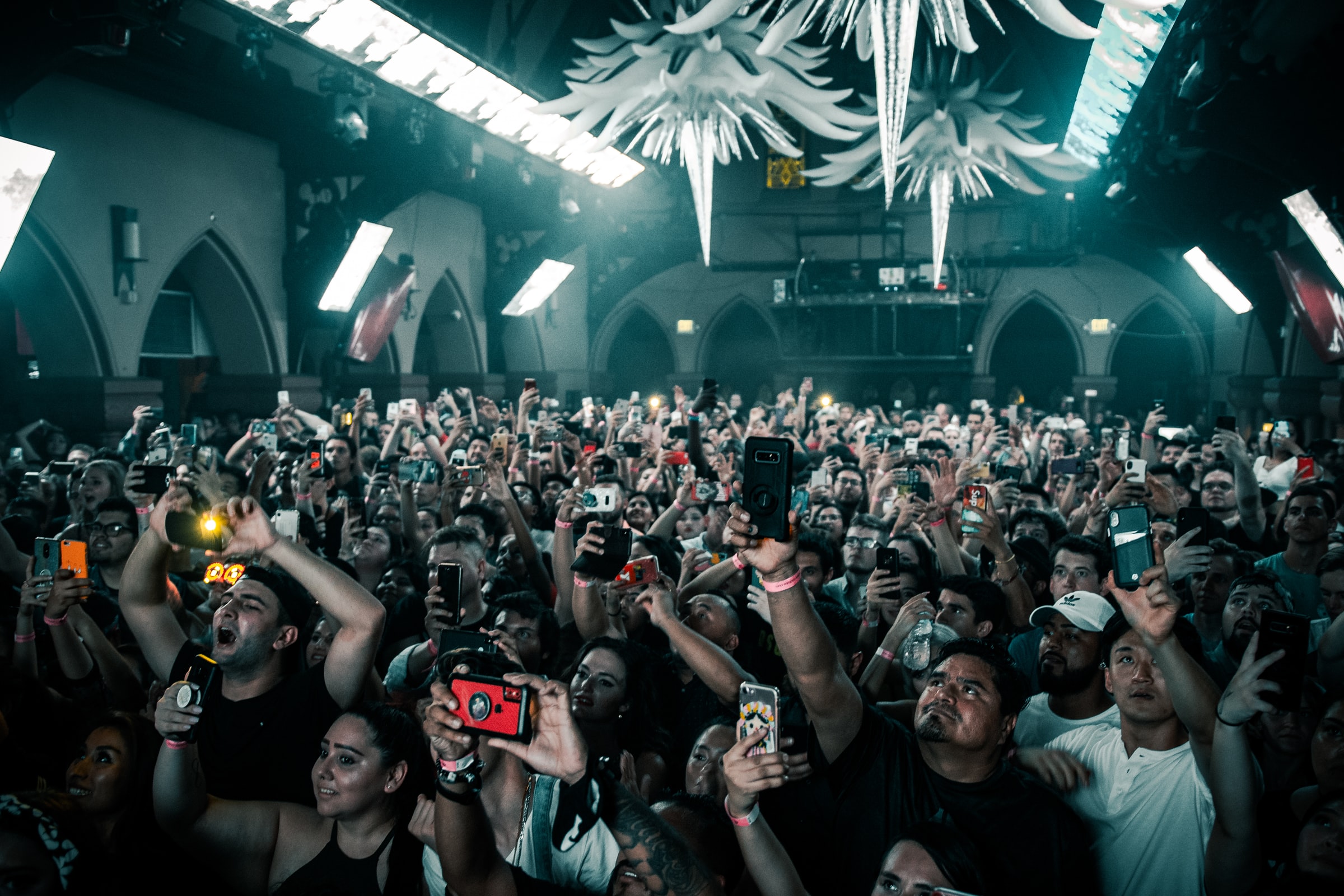 What Does the UK Nightclub COVID Pass Mean for Security Professionals?
Monday 19th July 2021 was celebrated as 'Freedom Day', with lockdown restrictions easing across England. But there's still a lot of worry in the UK about the ongoing pandemic.
It's well-known that the UK private security sector is in huge need of new workers. Yet as the government revises rules for nightclubs and crowded events venues, the demand for security personnel could grow even more.
Clubbers need to be double-jabbed
At first, 19th July was all about opening everything up and letting businesses manage their own pandemic safety.
But, as annoyed nightlife business owners are discovering, there are plans for a system where clubbers need to prove they've received both Covid-19 vaccinations to enter UK nightclubs.
Clubbers will prove this either by evidence of recent testing, or — more often — using the NHS Covid Pass system.
Because pubs, restaurants and other nightlife venues don't have these requirements, some nightclub owners feel at a disadvantage.
Why are clubs worried about Covid Pass rules?
Not only do these rules come into force by the end of September 2021 — they also create new pressure.
Maybe most of all, they add extra pressure to the day-to-day work of UK Door Supervisors. Their jobs will now come with an added detail — helping check clubbers have their Covid Passes.
Security professionals are going to be incredibly important to the success of the nightclub Covid Pass plan. Many nightlife business owners wonder how they can enforce this new Covid Pass rule, which means security professionals have the chance to make a positive impact.
In other words, professionals with full UK security training will be a key investment these businesses will need to make.
The takeaway? The huge demand for UK Door Supervisors is only going to get bigger. That means now is a critical time to get licensed and get working, to help make a positive difference.
Is the Covid Pass rule for nightclubs fair?
It's never easy answering a question like this. The reason nightclubs need to see visitors' Covid Passes is because the government is determined not to let lockdown happen again.
For example, The Netherlands has a fantastic nightlife culture. But when it opened its nightclubs, the Dutch government had to issue a statement explaining that it was too risky.
The decision to open Dutch nightclubs was then reversed — a massive disappointment for party lovers and business owners. This is the kind of disruption that nightclubs want to avoid here in the UK.
The UK government believes that using the Covid Pass system will make UK nightclubs safer. That's because they're venues with a strong risk of spreading Covid-19.
Whether you agree with this logic or not always makes for a lively debate! But one thing's for sure. Not only are Door Supervisors in high demand, but they must now think about Covid Pass checks when they're working.
What do Door Supervisors need to know about Covid Passes for nightclubs?
Clubbers are beginning to understand why they need a Covid Pass to go clubbing. The challenge for security professionals is that British people have been told they're "free" as of now. That means some clubbers will hate the restrictions that come from needing a Covid Pass.
As experienced Door Supervisors know, most people respect the rules. Often, people who don't simply weren't aware of the rules in the first place.
It's smart to be prepared. Reason with people calmly if they disagree with the need for a Covid Pass to enter the venue. Your training in settling arguments and stopping disagreements is always useful here.
Nightclubs can create an environment where Covid-19 spreads very easily. If you remind clubbers that you're keeping them safe and making sure they enjoy themselves, they shouldn't find your need to see Covid Passes a problem.
UK nightlife needs security support
It's exciting that things are opening up again. But it also means Door Supervisors are sorely needed all over the UK.
Working as an SIA Door Supervisor means taking a Door Supervisor course, unlocking the skills for you to make a difference. Get licensed, get working, and get involved — British nightlife needs you!
Looking for jobs?
To find the latest security jobs, check out our Jobs Board, which has 1,000+ jobs from the UK's best security companies.
If you're on the hunt for a security job on the go, download the Get Licensed app for all the latest jobs and more. The Get Licensed App is available for download on the Apple App Store or on the Google Play Store.
The UK's number 1 course finder
Best price guarantee
We offer price match if you find the same course cheaper elsewhere
100% money back guarantee
Get a full refund if you don't like the course. Terms apply.
5-star customer support
Consistently rated 5-stars on review sites like Trustpilot
£0 booking fee
We never charge any booking or hidden fees
Instant eLearning access
Get FREE access to eLearning course materials instantly after you book
Top-rated training providers
Over 90% of our customers pass the exam in the first attempt