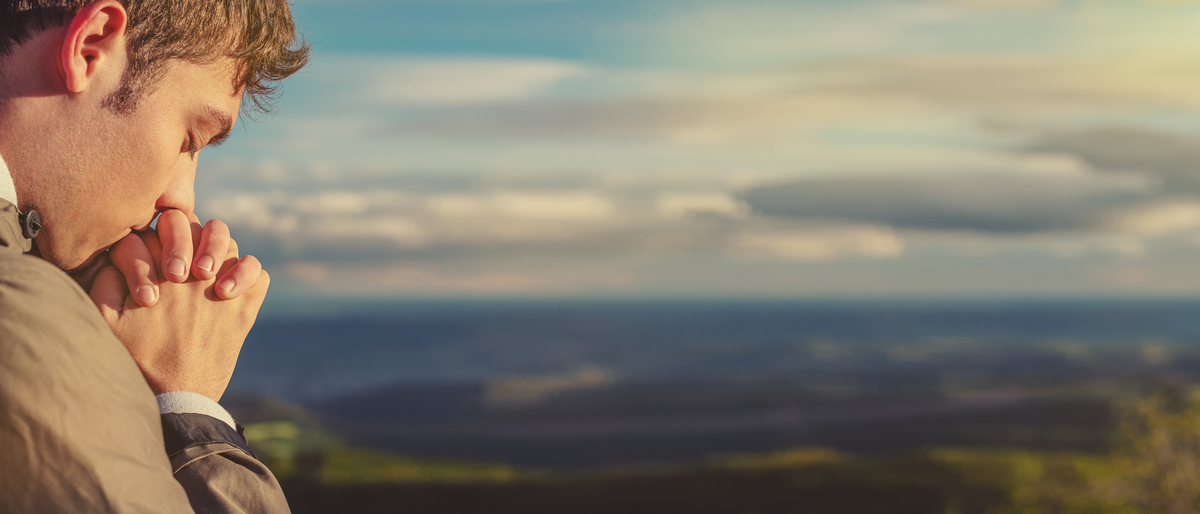 Working the doors: What to expect in 2022
It's the beginning of the new year and you're excited to know what it has to offer. The security industry is expected to thrive with rising demand for security personnel and the SIA's new initiatives aimed at improving security standards for better public safety.
So, what can security operatives expect in 2022?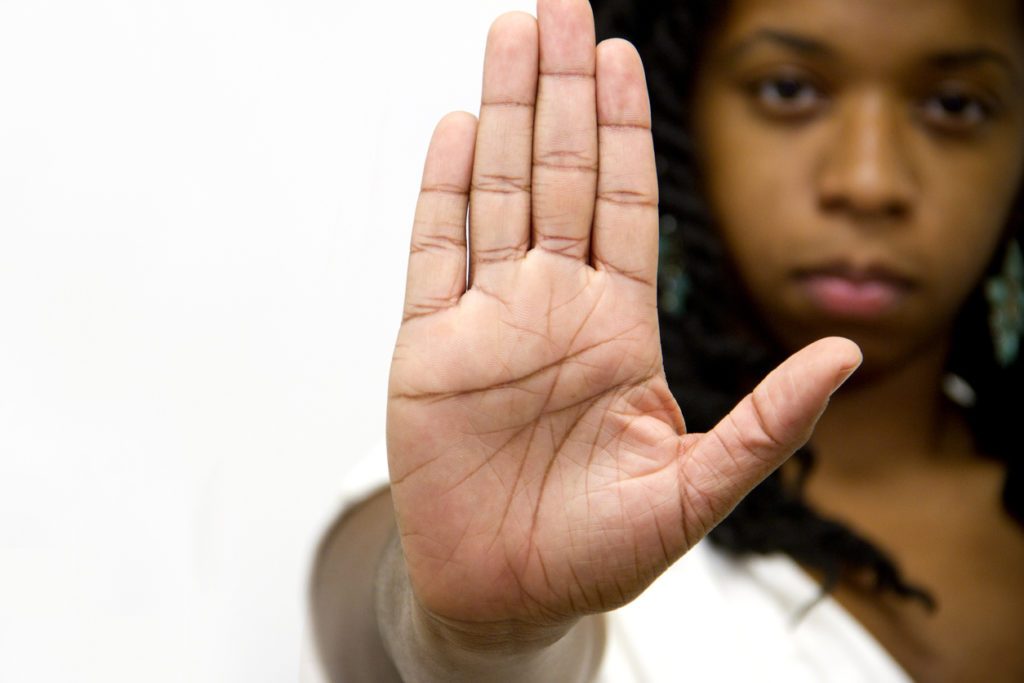 1.Active Involvement in Protecting Women from Violence
In the UK, 1 in 4 women will experience domestic abuse in their lifetime, and 1 in 5 will experience sexual violence. In October 2021, the SIA launched the campaign "Violence against Women" to address the problem.
The SIA has started talks with SIA licence holders about the importance of their role in protecting women and girls from violence. As security professionals, this year, you should expect to actively participate in the SIA's efforts to end violence against women.
If you have concerns about someone's safety, the SIA expects you to play your part by taking the following steps:
report your concerns to your supervisor or the site/venue management
seek the help of street pastors or street marshals
take advantage of any local or national schemes aimed at keeping people safe, such as 'Ask Angela'
in the case of a young person or vulnerable adults, call a relative of the person to help
get a taxi or private hire vehicle for the person concerned (private hire vehicles must be booked through a licensed operator by phone, app or at a booking office; taxis can be hired the same way or hailed in the street or at a taxi rank)
use 'safe havens' or other local initiatives run by organisations such as St John's Ambulance
call the police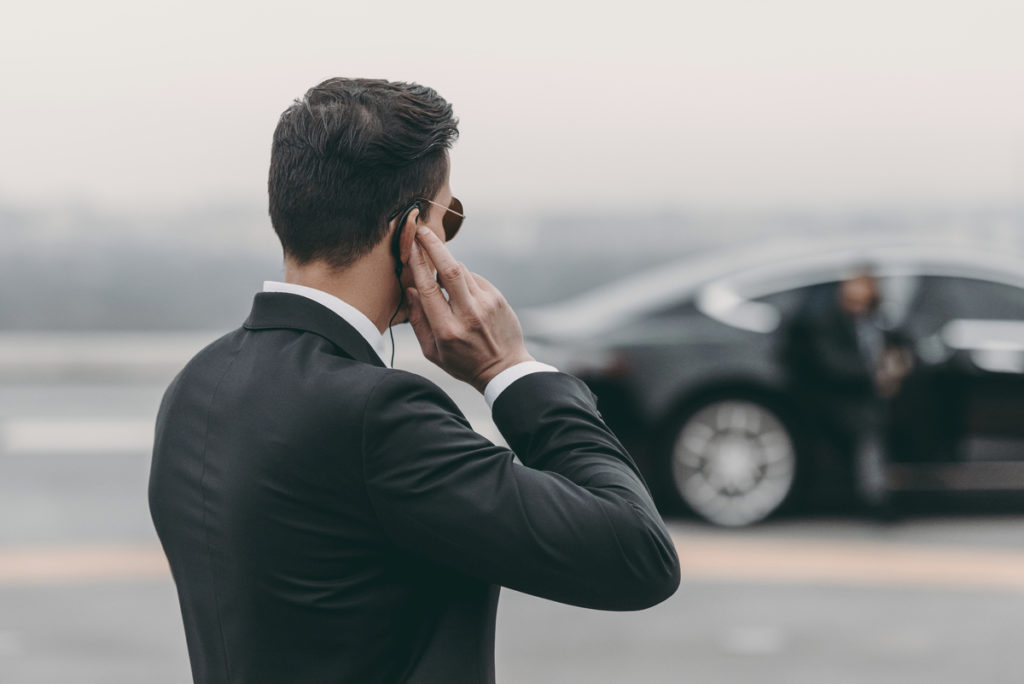 2.Changes in Close Protector Qualifications
The SIA has announced that it will introduce changes in Close Protection Officer qualifications. These changes will take effect from the 1st of April, 2022. They have been based on the views of expert stakeholders, public consultations and extensive research and discussion with the security industry.
There will be a webinar for current licence holders and those interested in the Close Protection Licence, on the 2nd of February, 2022.
The webinar will cover:
Background and rationale for change
Outline of the content to include:

New and refreshed Close Protection content
Bespoke physical intervention skills for Close Protection professional

Close Protection 'top-up' qualification
If you wish to attend the seminar, click here to book your place.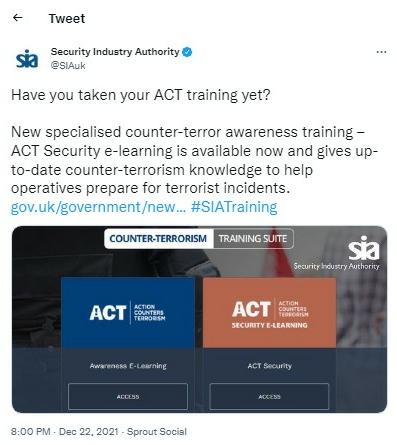 3.SIA's Focus on Anti-Terrorism Trainings
The Joint Terrorism Analysis Centre (JTAC) has raised the National Threat level from SUBSTANTIAL to SEVERE, meaning an attack is highly likely. The decision was driven by 2 terrorist attacks in November 2021, following which, the SIA has launched a new specialised Anti Counters Terrorism (ACT) Training course.
Since then, the SIA has been pushing its ACT course. The ACT Security is a free, specialised training course for front-line security operatives. The custom-built training provides up-to-date counter-terrorism knowledge to help operatives prepare for and respond to terrorist incidents whilst on duty.
4.Strict action against unlicensed individuals
Security staff gets sentenced for unlicensed work

In the past year, there have been several cases of breach against the Private Security Industry Act 2001. A Liverpool security company was fined £50,000 for the illegal supply of unlicensed personnel. The company's employee, Paul Fry, was also sentenced following a guilty plea to working without an SIA licence. He is also required to pay court costs of £300 and a victim surcharge of £95.
Security company fined £34000 for unlicensed work

Louth company director Trevor Frater originally pleaded guilty to supplying unlicensed security staff, while being unlicensed himself. Grimsby Crown Court ordered Frater to pay £33,979.51 under a Proceeds of Crime Act confiscation order. Frater has eight weeks to pay the available amount or face a prison sentence. The SIA is also prosecuting three men who they discovered working unlicensed for Frater.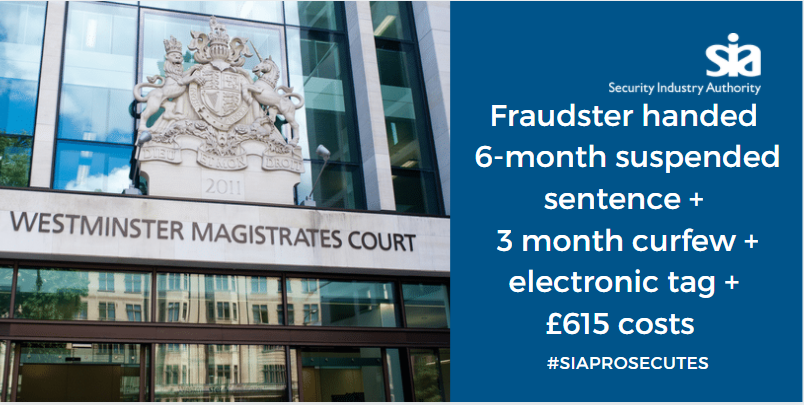 Security guard gets jailed for licence fraud

A security guard in North London was suspended for 12 months and received a six-month prison sentence for committing licence fraud. Khaled Hamed pleaded guilty to committing three counts of fraud, upon which the court ordered him to pay £500 court costs plus a victim surcharge of £115 in addition to his suspended sentence. Hamed is also subject to a three-month curfew between the hours of 7 am and 7 pm daily and he must wear an electronic tag. Any non-compliance will mean that Hamed will serve a jail sentence.
In November 2021, the SIA joined hands with HM Revenue and Customs (HMRC) to prevent security companies from hiring unlicenced staff and make them accountable for security practices and standards.
So, if you're thinking about starting a career in the Security industry, don't take shortcuts to get hired quickly. Do the right thing and Get licensed!
Looking for security jobs?
To find the latest security jobs, check out our Jobs Board, which has 1,000+ jobs from the UK's best security companies.
If you're on the hunt for a security job on the go, download the Get Licensed app for all the latest jobs and more. The Get Licensed App is available for download on the Apple App Store or on the Google Play Store.
The UK's number 1 course finder
Best price guarantee
We offer price match if you find the same course cheaper elsewhere
100% money back guarantee
Get a full refund if you don't like the course. Terms apply.
5-star customer support
Consistently rated 5-stars on review sites like Trustpilot
£0 booking fee
We never charge any booking or hidden fees
Instant eLearning access
Get FREE access to eLearning course materials instantly after you book
Top-rated training providers
Over 90% of our customers pass the exam in the first attempt