"The secret to this job is to give off good vibes" - David
It doesn't matter whether you're dealing with the worst kind of person or a saint, the outcome will always be positive. What you give out you'll receive, pure and simple. So, give off bad vibes, expect a nasty attitude in return.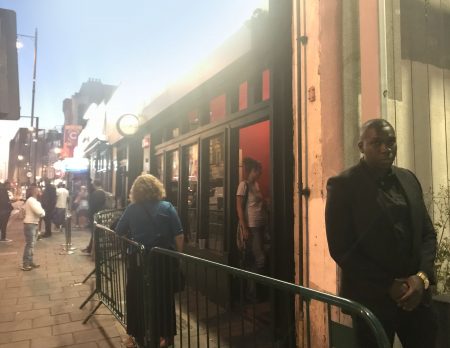 I think it's important to have a goal, to aspire towards something
I always dreamed of becoming a police officer, but as I'm not British it's been tricky trying to make the dream a reality. I'm twenty-five and grew up in Portugal, although originally, I'm from West Africa, Guinea Bissau.
Growing up in Portugal, opportunities were sparse, so I decided to immigrate to the UK and advance my career. Whilst acquiring my GCSEs and A-levels I worked the usual retail jobs to get by. Then, as a temporary solution to my dream I chose security.
Overall, I've been working in security for two years and while I love it, the job can sometimes present risks. But the best part for me is the social aspect, I get to meet fresh faces everyday and some familiar ones too. Then there's the value of working within a team. This is very important. If you have a strong team around you, the work environment instantly feels like home. And I believe good people will always attract good customers. It's kind of infectious.
Currently, I work on the doors of The Rocksteady in Dalston. I've been there for merely a month and already it feels like a lifetime, simply because of the good vibes we've got going on in here. I also decided to work in this area because my girlfriend and I recently had a baby. We wanted to live in an area with less people and less trouble. So, we settled in Stratford, London.
I feel fortunate enough to have worked in some very popular clubs in the West End, notably Ministry of Sound and Heaven. While I've had a blast there, it's been challenging at times. Many dangerous incidents have befallen me and I even managed to get stabbed once. It happened at Ministry of Sound. There were a group of Somalians who'd gotten highly intoxicated and unruly. I was forced to intervene when things escalated quickly. It's a shame because people are quick to judge and being African myself, incidents like this can often paint an unfavourable image when they occur. In terms of the risks involved, I fully accept them. In fact, I believe they're lower in comparison to those taken by the police, so this alone is reason enough for me to brave them.
Right now, I'm planning to upgrade my license within the next two years and try and get my badge for close protection. Until I achieve my dream of becoming a police officer, body guarding is something else I'd like to try. I think it's important to have a goal, to aspire towards something. Otherwise, life will just pass you by and you'll feel unfulfilled.
What appeals to me most about becoming a police officer, is the opportunity to help people and I believe door work provides the perfect training ground for this. Let's say you find yourself outside my bar and are randomly attacked by a mob of thugs, well I have a duty and a responsibility to protect you from harm, simply because you are within the vicinity of my establishment. This fills me with pride, because I'm obligated to help. I'm here to ensure your safety.
To be successful in this work, you also need to know the area. You'll be surprised how often people ask me for directions to the nearest tube station or fast-food restaurant. This job isn't just about playing the silent tough guy routine, it's about customer service. But on the flip side of that, if you ever appear rude or 'too busy', it will only reflect badly on yourself and the establishment you're representing. Security is all about reading people, understanding and expressing good judgment.
You must appear friendly and cooperative, but also maintain a sharp mind. The streets can be dark and unforgiving places. I often see a lot of loneliness, people wandering with no place to go, their eyes tinged with sadness. In a first world country, I believe it shouldn't be this way. Then there are the desperate types, chancers, those who have had the misfortune of a tough upbringing. They harbour strong feelings of bitterness and easily succumb to the lure of gangs, drugs and turn to petty crime. Doing this job, you sometimes feel like a spectator to all the chaos, but I like to think I can make a difference. I always try to help where I can. There's a homeless guy who often hangs around outside the bar a lot. The two of us got talking one day and became fast friends. Now he helps inside whenever we're short staffed, clearing up empties and the like. It's always rewarding to offer help to those who need it. I sometimes wish I could take all the troubled kids off the street and show them their true potential. If they did the SIA training, they'd probably better understand the risks we take and see security people in a different light.
Although I can't solve all the world's problems, for now at least, I'll continue to dream and make the streets that little bit safer – one good vibe at a time."
"This job isn't just about playing the silent tough guy routine"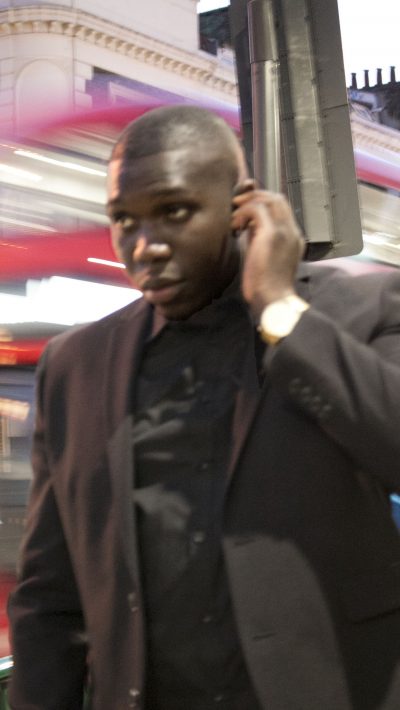 Interested in the Door Supervisor Course, click below to learn more…