"I imagine a world without security, I'm doing brave and important work" - Joseph
"When you get threatened in this job, half the time it's either the alcohol or the drugs talking. Often, people don't mean it, but when they do, that's when the job becomes scary.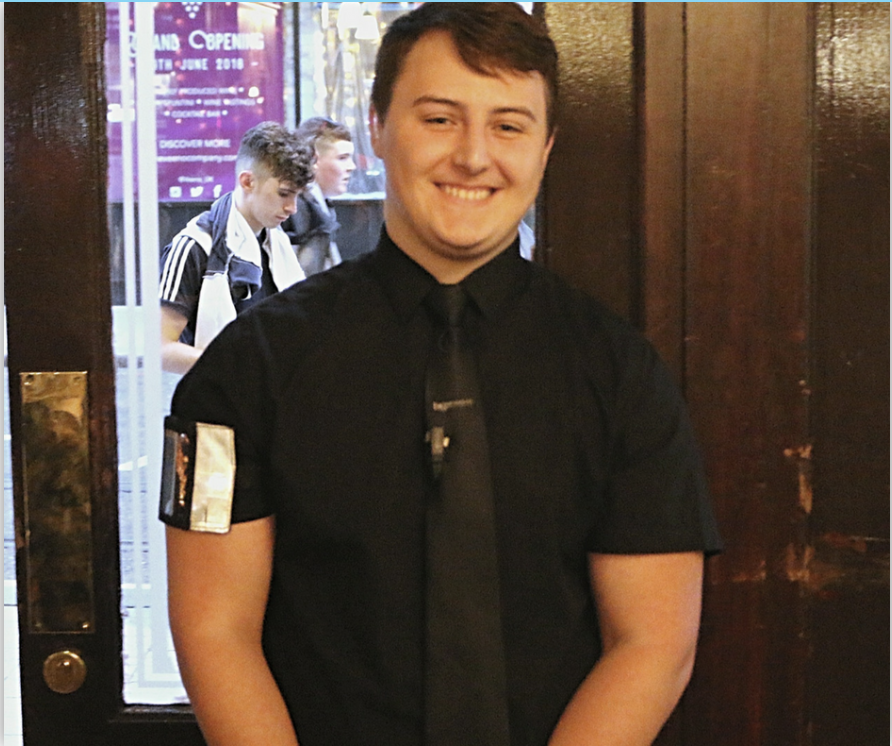 "I always make a special effort to learn people's names"​
At twenty-one I'm young. I've only been working in security for seven months. Some might argue I'm new to this line of work, but in the short time I've been doing it, I've seen a lot. Originally, I wanted to work for the fire brigade but due to wage cuts and station closures, it became too difficult. So, I started working in pubs, clubs and cocktail bars, doing a lot of tendering. Of the latter, I can say I got pretty good at it, but ultimately, I saw myself working on the other side of the bar. One thing I was able to take away from the job, however, was an ability to detect trouble before it materialised. I quickly learned all the tell-tale signs, from aggressive body language to the tone of someone's voice. Eventually, I became intrigued by the idea of working in security and decided to pursue it as a career.
I decided to get my SIA license in January of last year and managed to get my badge in June. So, although I've had my license for a year, I've actively been working for seven months. My first job was working at St. Helier's hospital. Generally, it wasn't too bad, but some days were challenging. Particularly when dealing with the homeless. Often, they'd slip inside and plead to be seen to and then refuse to leave. This would sometimes drain us of our resources and cause a lot of aggro. It's not like we could just turn them away, they're human after all and entitled to the free service the NHS provides.
Since my first gig I've worked at numerous drinking holes, a lot of pubs and bars and the like. Where do I see myself in the long-term? Well, although I'm happy where I am (working on the doors) I'm very interested in expanding my skills and becoming a CCTV operator. The pay is better and the risk lower to myself. I also want to update my first aid training and get a more advanced qualification, I think this could certainly open doors for me. For now, at least, I don't think I'm doing too badly. After all, I'm twenty-one and already head doorman of this very pub. Two months earlier I worked at another venue called The Milan Bar which was much like this place, chilled and relaxed with very few skirmishes breaking out. Occasionally, I'd witness the odd bit of drug use, but that's as serious as things got.
Have things ever truly gotten out of hand? Definitely. Working this job, I've had all sorts of threats hurled at me, from getting stabbed to getting shot. A lot of the time it's just intimidation, but every so often you do ask yourself: how safe am I, really? I remember an occasion where I looked after three girls who had been sexually assaulted, just down the road from a bar I worked in at the time. They were understandably distressed and highly shook, so we led them into the venue for safety. Suddenly, their attackers turned up outside the bar, shouting and demanding to be let in. One of them smashed a bottle against the pavement and started waving it around like a weapon. We had to close the doors and lock them. It was a horrible experience, but what made matters worse, was the appalling response time of the police. Despite the severity of the situation (we explicitly told them that there were two men, one of whom brandished a deadly weapon with a clear intent to use it), it took them forty minutes to arrive.
It's during the more difficult moments where you realise just how invaluable communication is. Wherever my work takes me, I always make a special effort to learn people's names, and chat to the customers, the staff and managers. Even if I know I'm never going to see them again, it's always beneficial to have a feel for the people you work with, as well as the venue and area. It not only fuels your confidence but gives you an awareness. I'm sociable I guess, and that can go a long way.
I suppose you could argue that people take what we do for granted. I'm constantly warned that I'm going to wind up stabbed or worse. When I first got into this work, the potential risks were a big concern for me. Walking home late at night after a shift, would often require nerves of steel. Now though, the fear just washes over my head. I think a lot of that stems from growing up in a rough area. I've taught myself to keep fear at bay and to always have my eyes open. One night a bloke will threaten to shank me and the next, he'll apologise and offer to buy me a pint. I've come to accept this as the norm and when I worry, I just imagine a world without security. It's then I realise, I'm doing brave and important work."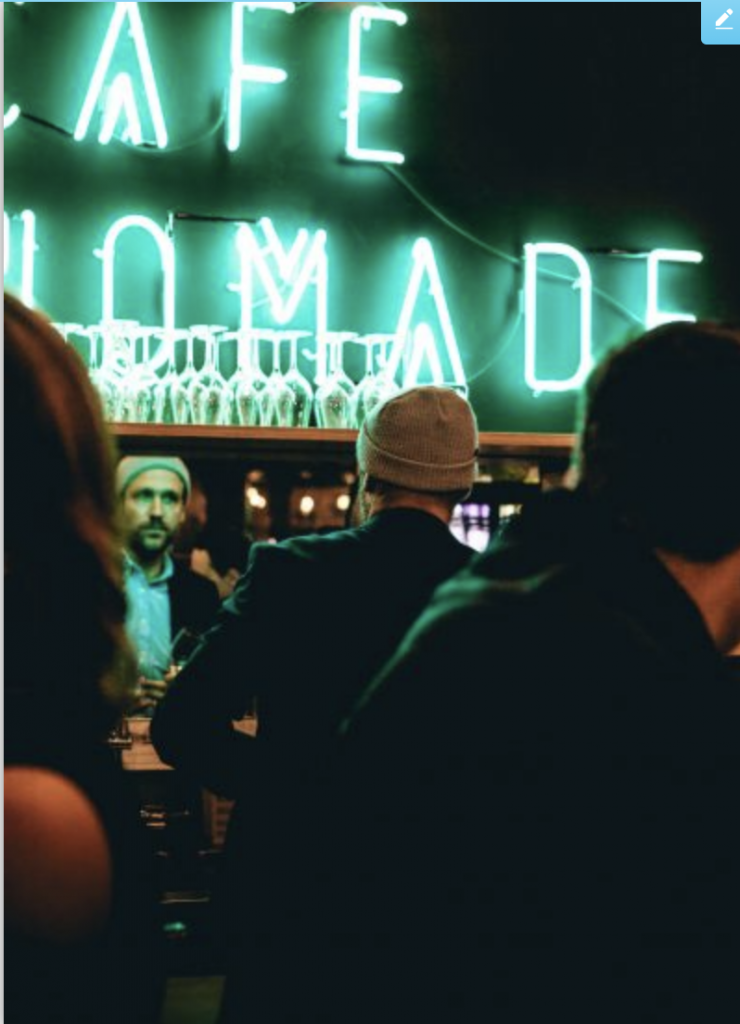 "Have things ever truly gotten out of hand? Definitely."
Interested in becoming a Door Supervisor. Click below to learn more….