"I could have ended up in prison or worse" - Phil
"I was a bad apple when I was younger, and my mother cottoned on quickly. She always felt I needed discipline. So, after many warnings she eventually caved and sent me packing. Before I knew it, I joined the army at the age of seventeen and remained there for several years.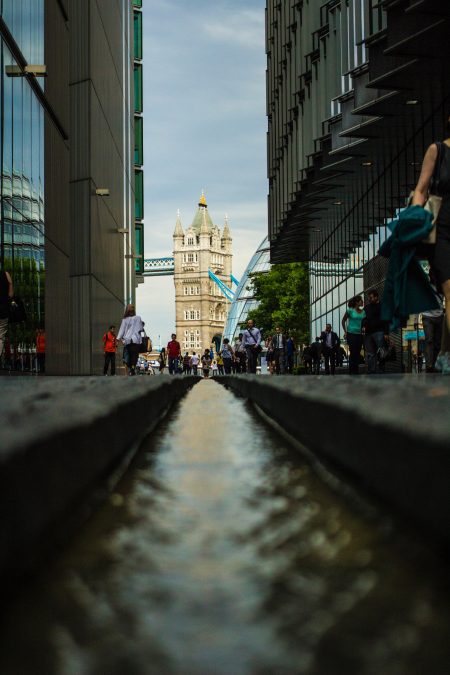 Many ex-soldiers struggle to make the transition back to civilian life
When people hear my cockney accent they always assume I'm a Londoner. However, I was born in Germany and spent a lot of my childhood years in Gibraltar. After a long stint in the army, I decided to not stray too far from what I knew and opted to work in the security sector. Many ex-soldiers struggle to make the transition back to civilian life, so I wanted to ensure that mine wouldn't be too difficult.
I have worked just about every form of security there is: festivals, doors, close protection, looking after celebrities, the red carpet, I've done it all. Yet what I've found is that no matter what industry you happen to be in, one is no more challenging than the other. Wherever you find yourself, the prospect of danger will always be near. Take where I currently work for example, it's a real haven of activity, and you see people from all walks of life here. The surrounding area of Kings Cross station is a huge blend of restaurants, bars, shops, corporate buildings and many other points of interest. So, you can imagine the high volumes of crowds we receive. There's a lot to consider when patrolling an environment like this: unattended children, teens bunking of school, the homeless, drunkards on a Friday, Saturday night. On top of that, an area like this is extremely high profile, meaning the possibility of a terrorist threat should never be overlooked.
This job can often feel demanding and I think were it not for my military background, I'd probably struggle to cope. A large part of this role requires you to stand for prolonged periods watching people, studying them, seizing potential situations before they escalate. Although we're primed for every scenario, a lot of the time nothing really happens, which, strangely, can often prove just as challenging. The endless hours of standing idle will test your limits.
If there's one thing my military experience has taught me, it's that you must leave your emotions at the door. Too tired? Cold? Fed up? Achy feet? You're in the wrong job. I remember from my military days that a big part of our training required us to stand as sentries, monitoring areas and posts. We'd go for hours stationed in every kind of terrain, no matter the weather. When you get tired, the mind will start to play tricks on you. That's when negative thoughts begin to seep in and you feel like giving up. When that happens, it's vital that you focus your thoughts on the task at hand and rise above the obstacles. It's all a state of mind really, and I apply this mentality to my current role working as a security guard.
Obviously, security work is far more sedate than being on the battlefield, but that's not to say I haven't been shot at or stabbed on the street. Things have gotten so bad among the new generation, it's hard not to feel entirely safe. With gang stabbings and acid attacks grabbing the headlines, I sometimes wonder where we're all heading. Kids aren't kids anymore, they're potential killers carrying knives in their pockets, when they're not riding bicycles or glued to Instagram. It's all very scary. I believe there's never been a more crucial time to be a security guard, because let's face it, there's less police on the beat and the streets have become dangerous.
Don't get me wrong, there are lighter moments. I get to meet wonderful people from all over the world and help answer their many queries. Some individuals are extremely sociable and warm; always keen to strike up good conversation. Then there's the part of the role which appeals to me most: to feel I've made a difference. Being a first aider, I've helped the elderly, people with dementia and other such conditions. When situations like these arise, the job suddenly becomes more than simply protecting or maintaining safety. It becomes about giving and being selfless.
Friends of mine often joke and say stuff like: you should be wearing a bulletproof vest doing the job you do! You've got a death wish! 
But then I remember how wild I used to be when I was a youngster. If my mother hadn't sent me off to the army, how would I have turned out? I could have ended up in prison or worse. Thank God I listened to her."
Kids aren't kids anymore, they're potential killers carrying knives in their pockets.
Interested in becoming a Close Protection Officer. Click below to learn more….