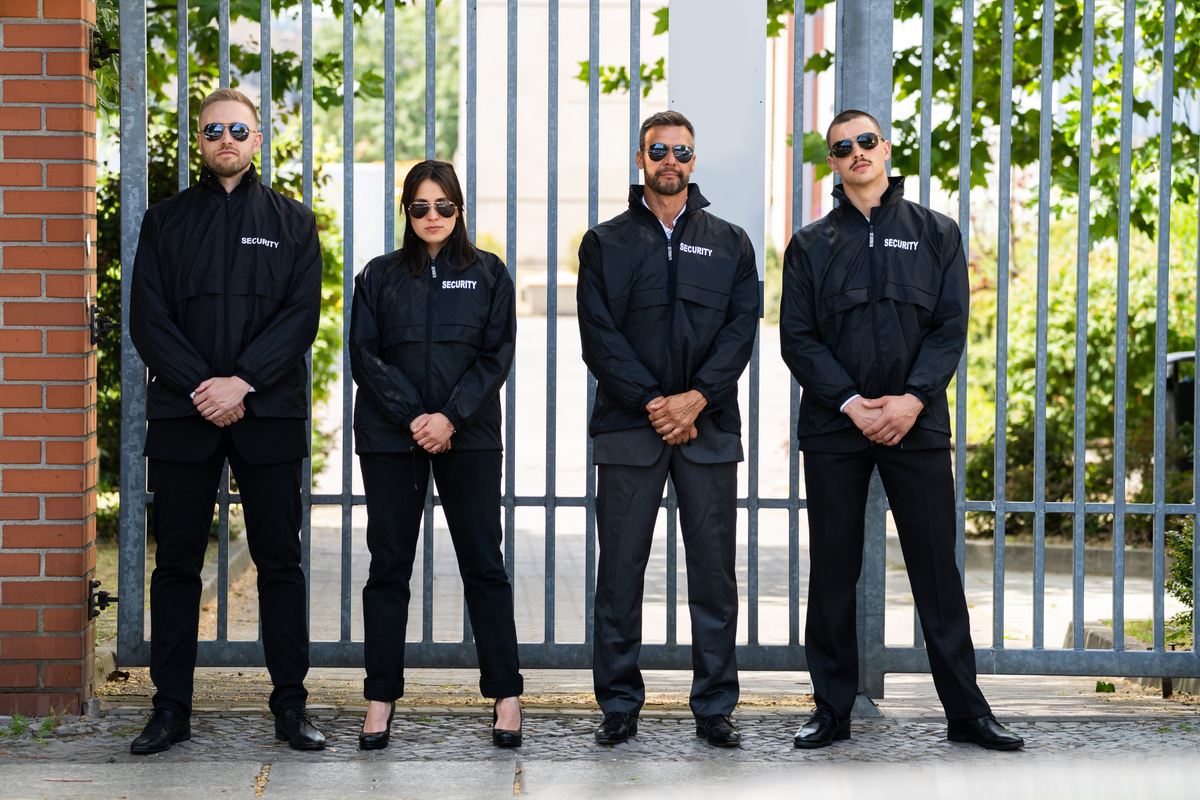 How to get a security job as a security guard
Security is big business in the UK and could be regarded as Britain's fourth emergency service. Security firms are busy tackling theft in our stores; they are crucial in keeping our public services safe and vital in monitoring terrorism. 
And with demand for security personnel currently high following the pandemic, have you considered this potential career?
As a security guard, you deal with people daily — you are the first person visitors or staff in a building, shopping mall, or establishment meet at the gate. You are responsible for managing traffic in and out of the site while restraining trespassers or intruders. If you have strong interpersonal skills, can challenge people firmly but politely, can remain calm in stressful situations, and have a keen eye for detail, working as a security guard could be the perfect fit for you.
Responsibilities, perks and promotions
Your main objective is to play a significant role in ensuring the safety of the property you have been assigned to guard and the staff and visitors who patronise the establishment. You will actively deal with threats and respond to emergencies as circumstances arise. And you'll also be expected to be alert and keen on all on-site happenings. 
With an SIA Security Guard licence, you can work as a manned guard, patrol officer, key-holder, site security guard, retail security officer, building reception, store detective and more. These job roles come with various perks, including meeting many different people. For example, you could rub shoulders with celebrities and VIPs in your line of duty. Beyond this, this job allows you flexibility, and you can work full-time or take up casual employment as you focus on other obligations. 
Another bonus is the options you have when it comes to career advancement. For example, you could become a security supervisor, chief security officer, area security manager, contract manager or facilities manager. 
Step 1 — Check your eligibility
First things first, make sure you meet the below criteria. You should also be physically fit and okay with standing on your feet for long periods and braving the UK weather — whether it's hot or cold. 
You must be over 18 years of age
You must have proof you can work in the UK
You must pass a criminal background check
You must pass a mental health check
Step 2 — Book and attend your course
There is a 4-day course specially designed security guard course. You should note that this course and the security guard licence will NOT allow you to work where alcohol is served. If you want to keep your options open, take the door supervisors course, which is six days long but roughly the same price. 
There are various locations for either course, and you might get a cheaper deal on a last-minute booking or spread the cost to 6 instalments. 
Step 3 — Send off your SIA licence with the required fee
Depending on your course, you need to send off for that licence. Both the SIA security guard licence and the door supervisor licence are £190. Make sure you send off for the correct licence; your security guard course, as explained, will not allow you to get a door personnel licence. 
Both licences are valid for three years, and it will take around four weeks to get the licence back, but on occasion, it may take up to 6 weeks. 
Step 4 — Find a job
Once you have your licence, it's time to bag your first job. A great way to find the latest security vacancies nationwide is to log onto the Get Licensed app. It's free to use and will help you create a profile for employers to find you. The app also allows you to make and track job applications. 
When you start, you may want to try out a few roles at different companies and organisations to find where you prefer to work. 
Earning Potential
A security guard earns around £10 – 14 per hour. Many people work as a security guard in a part-time role around other commitments such as education, childcare and other work. However, it can be a career with plenty of well-paid positions that could bag you in excess of £50,000 a year with hard work, commitment, and experience. To start your journey today, simply book your course. 
The UK's number 1 course finder
Best price guarantee
We offer price match if you find the same course cheaper elsewhere
100% money back guarantee
Get a full refund if you don't like the course. Terms apply.
5-star customer support
Consistently rated 5-stars on review sites like Trustpilot
£0 booking fee
We never charge any booking or hidden fees
Instant eLearning access
Get FREE access to eLearning course materials instantly after you book
Top-rated training providers
Over 90% of our customers pass the exam in the first attempt