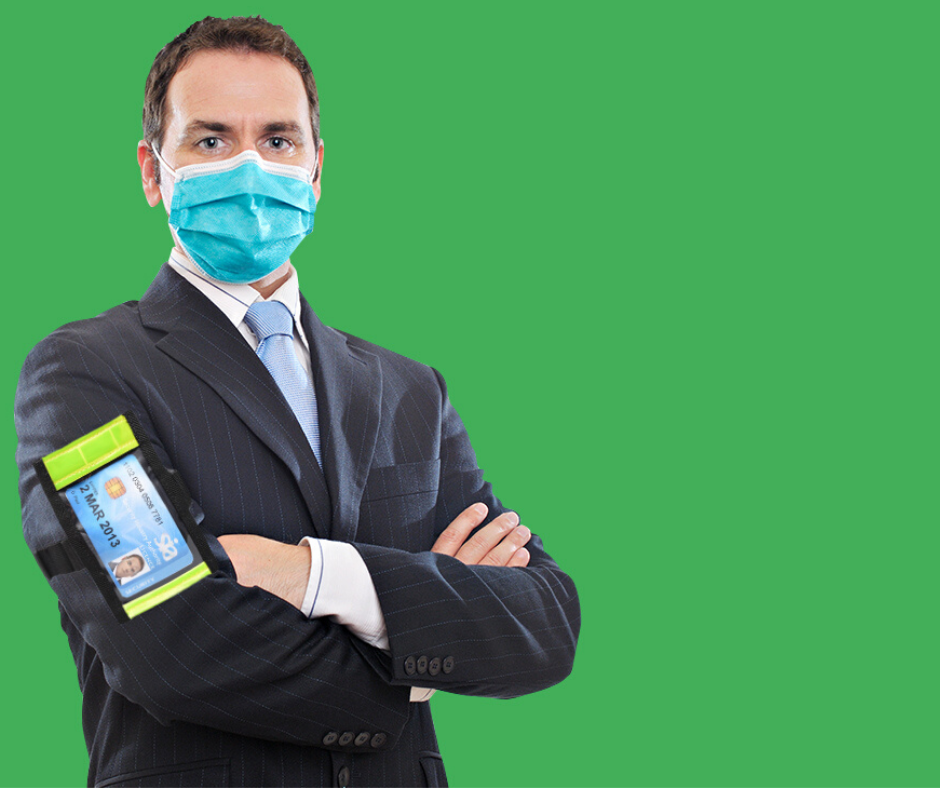 The Security Guide To The Coronavirus And How To Prevent It
Working in the security sector as a Door Supervisor or Security Guard will mean that you will meet and come across many different people, and while precautions should always be taken when coming in to contact with members of the public, it is more vital than ever before that security professionals are equipped with the skills and aware of the coronavirus, the signs to look out for and how to prevent infection.
What is the coronavirus?
The coronavirus is a type of virus that can cause a multitude of different illness ranging from the common cold to more severe diseases that can have harmful and even deadly consequences, with approximately 64,000 people infected and a confirmed fatality of almost 2000 people to date.
Medical experts are predicting the number of infected people with the virus to rise.
The first case of the coronavirus was confirmed in the city of Wuhan, south of Beijing.
How serious is the coronavirus?
The World Health Organization has declared the outbreak a global health emergency which has seen the virus spread outside of China and to over 25 confirmed nations.
The Chinese Communist Party have introduced a "closed-off management" system in at 48 cities in which people must be registered before they are allowed in or out of a community.
Restrictions have also been put in place that have seen highways, railways and public transport systems shutdown.
Is the coronavirus in the UK?
UK cases of the coronavirus have risen to almost 2000 with up to 40 confirmed deaths as it was revealed the Government will ask elderly people to self-isolate for up to four months.
The public risk being taken into jail or a £1,000 fine if they refuse to be tested or quarantined.
The UK Foreign Office have advised that all UK citizens leave China if possible, to minimise the risk of exposure to the virus.
What are the signs of the coronavirus?
While symptoms of the coronavirus can vary, common signs of those infected with the coronavirus include:
✅ Respiratory symptoms
✅ Fever
✅ Cough
✅ Shortness of breath and breathing difficulties.
In more severe cases, infection can cause pneumonia, severe acute respiratory syndrome, kidney failure and even death.
How does the virus spread?
When an infected person with the coronavirus coughs or sneezes, they release small drops of saliva or mucus. These small drops of saliva or mucus can fall on people who are in close proximity by either directly inhaling or picked up on the hands then transferred when someone touches their face, causing infection.
How to prevent infection from the coronavirus
Door Supervisors and security professionals that work with the public are recommended to follow these safety precautions to prevent potential infection.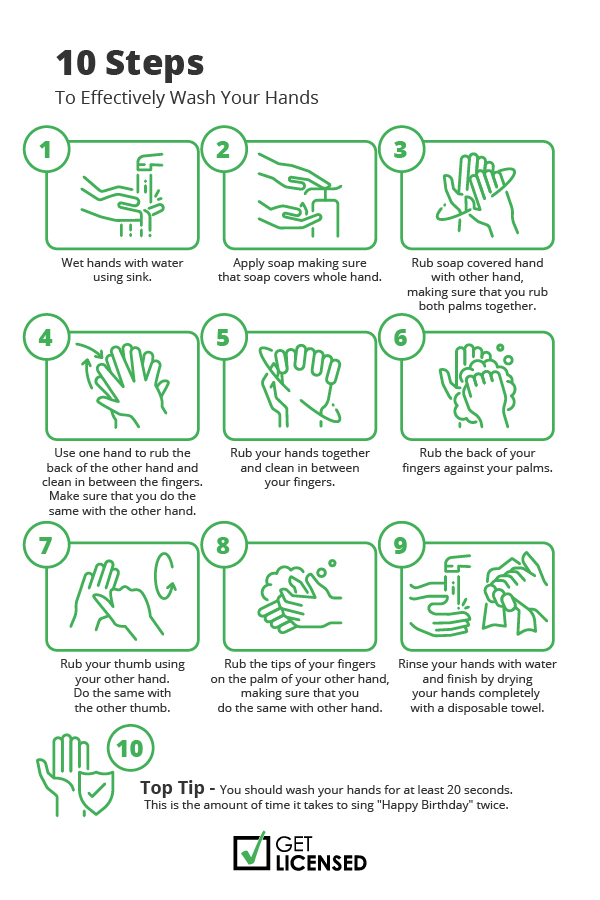 If you have returned from an affected area in China then you should take precaution by staying indoors and avoiding all forms of contact with other people for 14 consecutive days, this includes not going to work, using public transport or venturing through any type of public areas.
Does wearing a medical mask prevent infection?
No. While wearing a medical mask in public can help limit the spread of the coronavirus, it is certainly not a deterrent, with evidence to show that the virus can infect a person through the eyes. If, however you choose to wear a medical mask while in public, you should ensure that all previous aforementioned points are followed to prevent infection
What should I do if I think I have the coronavirus?
Anyone with a cough, fever, or shortness of breath or who has recently returned from China is advised to contact NHS 111 to speak to a fully trained adviser.
Anyone who thinks that they are infected with the virus is highly recommended to self-isolate and avoid all public interactions.
Looking for jobs?
To find the latest security jobs, check out our Jobs Board, which has 1,000+ jobs from the UK's best security companies.
If you're on the hunt for a security job on the go, download the Get Licensed app for all the latest jobs and more. The Get Licensed App is available for download on the Apple App Store or on the Google Play Store.
The UK's number 1 course finder
Best price guarantee
We offer price match if you find the same course cheaper elsewhere
100% money back guarantee
Get a full refund if you don't like the course. Terms apply.
5-star customer support
Consistently rated 5-stars on review sites like Trustpilot
£0 booking fee
We never charge any booking or hidden fees
Instant eLearning access
Get FREE access to eLearning course materials instantly after you book
Top-rated training providers
Over 90% of our customers pass the exam in the first attempt