Whether you are a Door Supervisor, Close Protection Officer or a CCTV Operative, anyone that works in the security industry and actively works to protect the public is a hero to us. And it seems that Get Licensed are not the only ones to recognise licence holders' heroic abilities, as the SIA launch the #SIAHeroes campaign to recognise and shine a spotlight on the brave men and women who work tirelessly day in and day out in the security industry.
What is the #SIAHeroes Campaign?
Launched by the Security Industry Authority, the #SIAHeroes Campaign is encouraging licensed Security Operatives to share their stories of working in the security industry. The campaign, which will highlight the inspirational stories of licence holders who have gone above and beyond to protect the public will be featured on the SIA's monthly newsletter.
The campaign especially wants to highlight the stories of women working in the security industry.
How to submit a story to the #SIAHeroes Campaign?
Licence holders can submit stories to be featured in the #SIAHeroes Campaign on the official campaign page.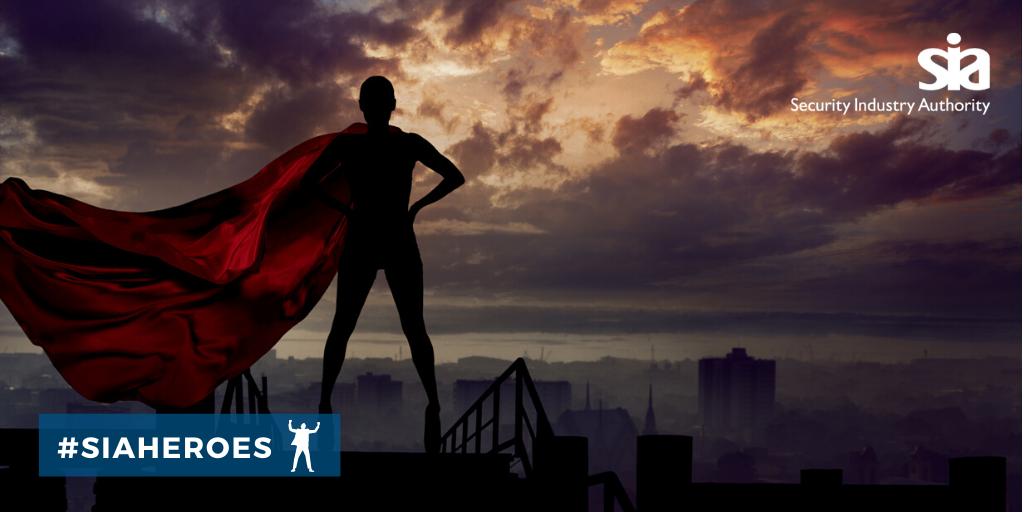 The campaign already features extraordinary real-life stories from licence holders who have demonstrated heroic actions, including the story of Wendy Tomlinson, a Security Supervisor from Woodford Green in Essex, who's quick-thinking efficiently prevented a major incident from escalating between two fighting young women.
The heroic Security Supervisor was also nominated by Professional Security Magazine for a Women in Security award in 2019.
What Get Licensed Says
We here at Get Licensed have always known that those who train for an SIA licence and work in the security sector are heroes and should be praised for their dedication and ability in their role, which is why we fully support the Security Industry Authority in not only recognising Security Operatives but also highlighting what makes them the super heroes that they are.
Remember, not all super heroes wear capes, some have SIA licences.
Summary
Article Name
The SIA Launch The #SIAHeroes Campaign To Recognise The Heroes Of The Security Industry
Description
The SIA have launched the #SIAHeroes campaign to highlight the heroes of the security industry. Find out how to tell your story and get your heroic deeds recognised.
Get Licensed
Michael Lee - Head of Editorial