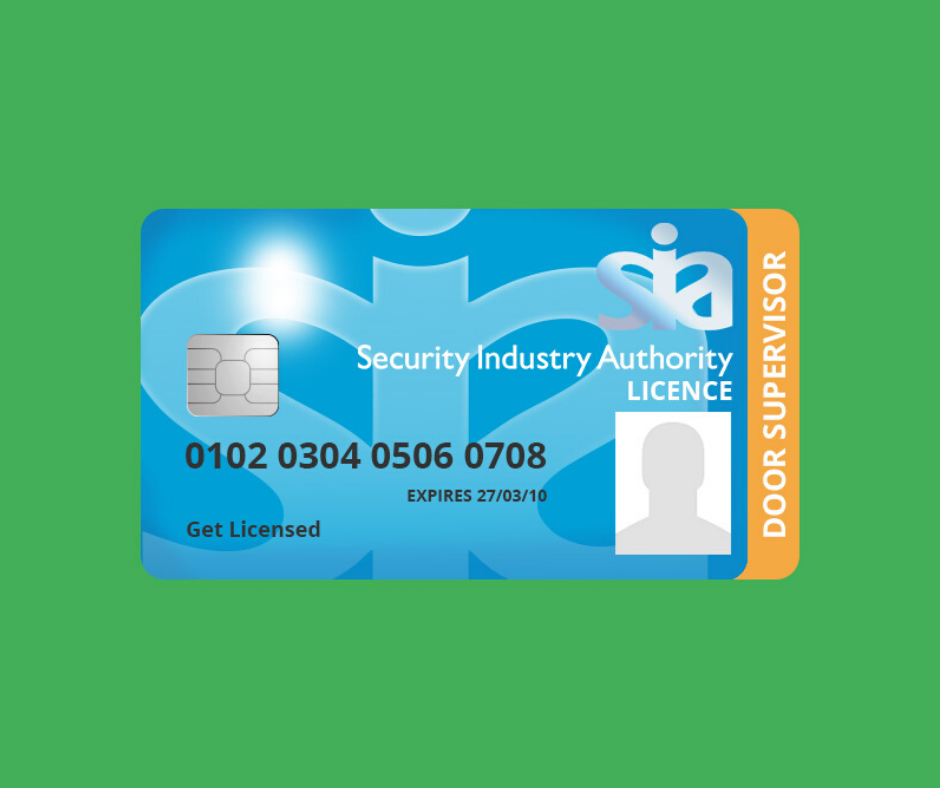 How To Get A Free SIA Training Course (Updated 2022)
Want to get a Free SIA training course? You may be thinking of getting an SIA Licence and starting working in a recession-proof industry.
Enjoy the Principles of working in the Private Security Industry course below, also known as Unit 1:
Topics Covered:
Working for the Private Security Industry
Communication Skills and Customer Care
Awareness of the Law in the Private Security Industry
Health and Safety for the Private Security Operative
Fire Safety Awareness
Emergency Procedures
NOTE: THIS IS NOT A FULL SIA TRAINING COURSE AND YOU CAN NOT USE THIS COURSE TO APPLY FOR AN SIA LICENCE.
Now that you have completed the introductory training, check out the Free SIA Training Mock Exams.
To become a Security Operative you will need to hold a valid SIA licence. To get your SIA badge, you will need to attend a license-linked course.
Unlike a university degree where you study for 3 years, an SIA licence will allow you to complete your course and apply for a licence within a few weeks and secure a job of upwards from £22k -£30k minimum depending on your location.
However, the problem is that the SIA licence costs £220 and that's just for the licence, the course itself costs between £150 and £250. So how can you complete this course for free? Is it even possible? It is.
Education and Skills Funding Agency
The government's Education and Skills Funding Agency funds all types of training and courses depending on your circumstances. To be eligible you need to meet certain requirements to find out more information about this click here.
Job Centre
The Job Centre may fund your SIA licence training, but this is by no means a certainty. You will most likely need to have to be out of work for around a year and it will need to be part of your job-seeking program. And as the total cost of your SIA licence is less than £500, if you can find a job, any job and save the money up it is easier than waiting for the government to pick up the tab. Your council may run a similar scheme so it is worth writing to them, checking out their website or just popping by your library. You may find that they have got a free course or even an interest-free career development loan.
Employers
Some companies will pay for your SIA training course and then you can repay them a fixed amount out of your wage packet each month. Of course, this is a loan and if you want to leave early you will have to pay it back. Not to mention some employers will charge you interest on your loan.
But a tenner a month isn't a fortune, so you may well feel like you have got it free. And when it is all paid off it will feel like a pay rise.
Also, remember that not having a licence will make you a less attractive proposition than a candidate with a licence. So if you are going for a job and expecting your employer to invest £500 in training you, make sure you look and sound like a good investment.
Eventbrite
Eventbrite is a ticketing and event management platform but you can also find courses on the website and app. If you click here you may be able to find some courses. These free security courses on Eventbrite might be dependent on your circumstances and will also sell out quickly, so be fast.
If it's what you want to do, it's worth the investment
If you are not currently unemployed you probably will have to pay for your course. But if you want to work in the security industry, then your SIA licence is your gateway. If you can gather the money and invest in applying for a licence now without going to the Job Centre, you will find that being able to work in the security sector can recoup those costs very quickly, and you will be in a better situation financially then you ever were before. 
How to work in the security sector
If you are interested in working in the security sector, whether it be as a Door Supervisor, Security Guard or CCTV Operative, you will need to obtain an SIA Licence.
To obtain an SIA Licence, you will need to complete a course. Once you have completed the course, will you then be able to apply for an SIA Licence and work in the security sector.
Looking for jobs?
To find the latest security jobs, check out our Jobs Board, which has 1,000+ jobs from the UK's best security companies.
If you're on the hunt for a security job on the go, download the Get Licensed app for all the latest jobs and more. The Get Licensed App is available for download on the Apple App Store or on the Google Play Store.
The UK's number 1 course finder
Best price guarantee
We offer price match if you find the same course cheaper elsewhere
100% money back guarantee
Get a full refund if you don't like the course. Terms apply.
5-star customer support
Consistently rated 5-stars on review sites like Trustpilot
£0 booking fee
We never charge any booking or hidden fees
Instant eLearning access
Get FREE access to eLearning course materials instantly after you book
Top-rated training providers
Over 90% of our customers pass the exam in the first attempt