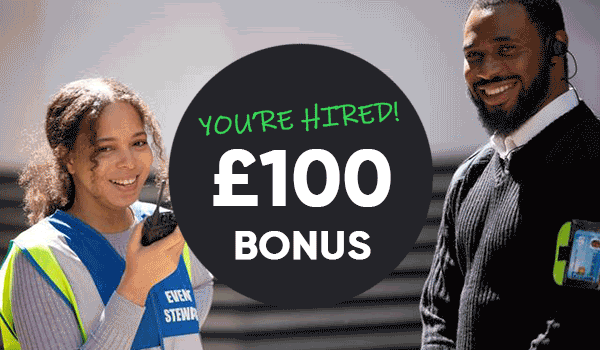 Get a £100 bonus on landing a security job!
Has good news ever been as good as a £100 bonus? Well, if you land a job via the Get Licensed job board in April, you will earn £100 as a bonus from us!
How can you get a job via Get Licensed job board?
1. Complete your GuardPass profile on the Get Licensed app
2. Add as much information as you can under work and education history, to make your profile as desirable as possible
3. Add a 30-second intro video check out Carl's example here
4. Start applying for jobs
To claim your £100 bonus, please inform Jude D'Souza by email (jude.dsouza@get-licensed.co.uk) with confirmation of your job offer, who will then arrange a £100 transfer direct to your account. It couldn't be easier to start your new job with a £100 bonus.
This offer is only available in April, so open the Get Licensed app and start applying for jobs today!
Benefits include
1. 2,000 + businesses using Get Licensed to hire security talent- you could be the one
2. Create and share your GuardPass profile, with employers on the Get Licensed job board, as well as other job boards
3. Apply for a job to connect with employers looking to fill roles, right now!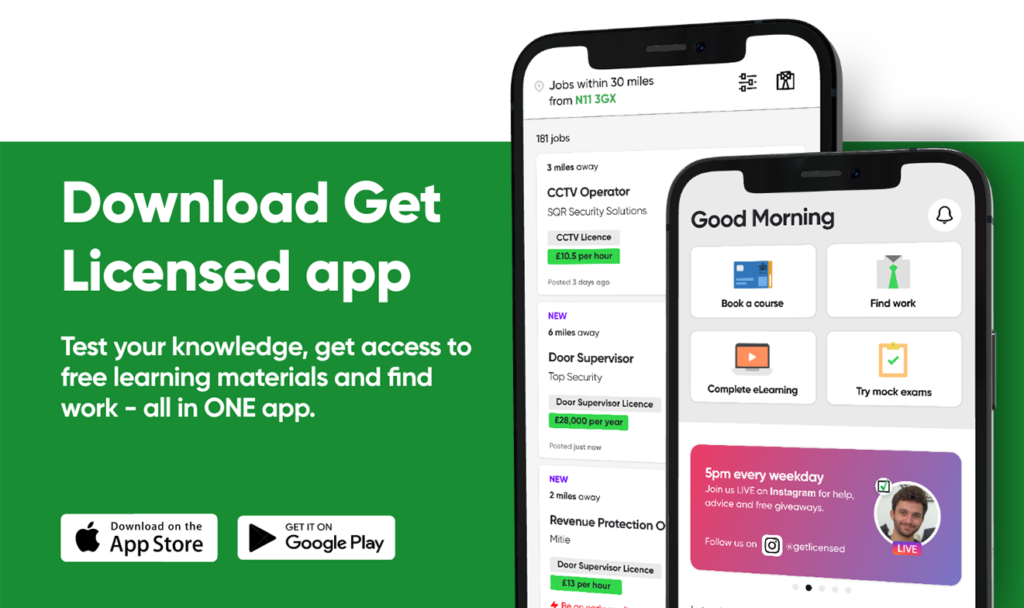 To get these benefits and much more, download the Get Licensed app on the Apple App Store or on the Google Play Store.
For more exciting campaigns, the latest news and special discounts, sign up above to receive emails and stay updated.
The UK's number 1 course finder
Best price guarantee
We offer price match if you find the same course cheaper elsewhere
100% money back guarantee
Get a full refund if you don't like the course. Terms apply.
5-star customer support
Consistently rated 5-stars on review sites like Trustpilot
£0 booking fee
We never charge any booking or hidden fees
Instant eLearning access
Get FREE access to eLearning course materials instantly after you book
Top-rated training providers
Over 90% of our customers pass the exam in the first attempt