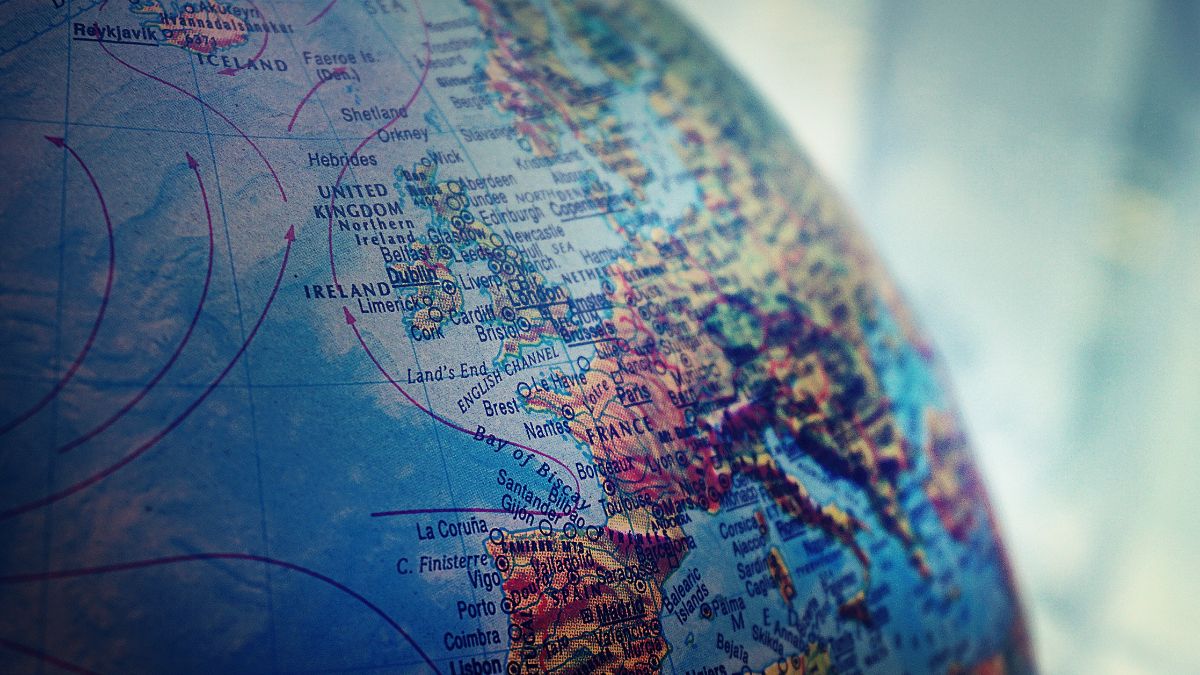 How does the UK Security Guard salary match worldwide?
If you're a Security Guard working in the UK, or thinking about becoming a security guard, you may be wondering how the average salary stacks up against Security Guards across the world? Whether it be working near a sunny beach in Australia or working in the vibrant culture scene of Berlin, we've all thought whether the grass truly is greener elsewhere.
Take a look at the list below of ten countries we have researched the average wage per hour and converted to GBP for you.
UK – £9.37
The average wage of a security guard according to Indeed which is based on 1.9k salaries and is updated from the 20th of January 2021 is £9.37 per hour. This figure ranges across the UK with London seeing a slightly higher average of £9.71.

France – £10.71
Across the channel, France may be an attractive place for a security guard to work with many cultural benefits of great food, great wine and also a higher average wage of £10.61 per hour. One of the higher paid countries in Europe for Security Guards, France is certainly on our list for countries we recommend if working abroad is something you have thought about.

United States – £9.65
Now we know America is a huge place, and average salary from state to state will vary quite a lot, however the average for the whole country sits at a very similar rate to the UK at £9.65. With visas etc making it incredibly hard to work in the US, this one will just be a dream for most however it is interesting to see the similarities in pay to ourselves!

Australia – £15.84
Golden beaches, guaranteed sun and incredibly laid back way to living, Australia is surely somewhere that's on everyone's bucket list. In terms of working as a security guard, the Ozzies make the top of the list offering a whopping average hourly wage of £15.84! Costs of living need to be taken into consideration, but if you're in desperate need of some sun, surely it's worth it right?

Sweden – £7.25
Sweden is quite a rogue one on our list, but you never know who may be interested in taking the plunge and having a change of scenery. At £7.25 an hour for a Security Guard in Sweden, perhaps you're better off staying here in the UK?

Dubai – £5.73
If the endless instagram stories have made you consider 'living the high life' in Dubai, its bad news as the average wage is only £5.73 for a Security Guard. In our opinion, we think it's best to leave Dubai to the 'influencers' and keep it as a holiday destination only.

China – £5.75
If you fancy a completely different change in scenery, you may have considered moving to China. With incredible architecture and the fast paced culture of the likes of Beijing, being a Security Guard in China may excite a lot of people! However, with an average wage of only £5.75, this may be enough to put most people off.

Spain – £6.19
Spain is not one of the highest paid countries for Security Guards averaging at only £6.19 an hour, therefore like a lot of places the UK is perhaps the best place to stay.

Germany – £5.30
One of the lowest paid countries in Europe for Security Guards, Germany's average wage sits around £5.30, and therefore like Spain, we recommend staying in the UK.

Republic of Ireland – £10.38
The Republic of Ireland has a much higher average wage for Security Guards than the UK with earnings around £10.38 an hour. With amazing scenery and not too far from home at all, if you're after the 'luck of the Irish' then Ireland could be a great opportunity for you!
How they rank
Australia – £15.84
France – £10.61
Republic of Ireland – £10.38
United States – £9.65
United Kingdom – £9.37
Sweden – £7.25
Spain – £6.19
China – £5.75
Dubai – £5.73
Germany – £5.30
Although it is a shame that other countries have a higher average wage than the UK for security guards, its not all doom and gloom! There are plenty of progression opportunities within this sector, and you can earn over £4,000 per month by becoming a security trainer!
Once you have got your SIA licence and gained 3 years of front line experience, you can become a trainer and not only earn a lot more, but also have the freedom of becoming your own boss!
You can find out more about becoming a trainer here
More Information
If you would like more information on the average wages for security guards across the world, take a look at where we got our statistics from below:
Sources
France
US
Australia
Sweden
Spain
UK
Dubai
China
Germany
Ireland