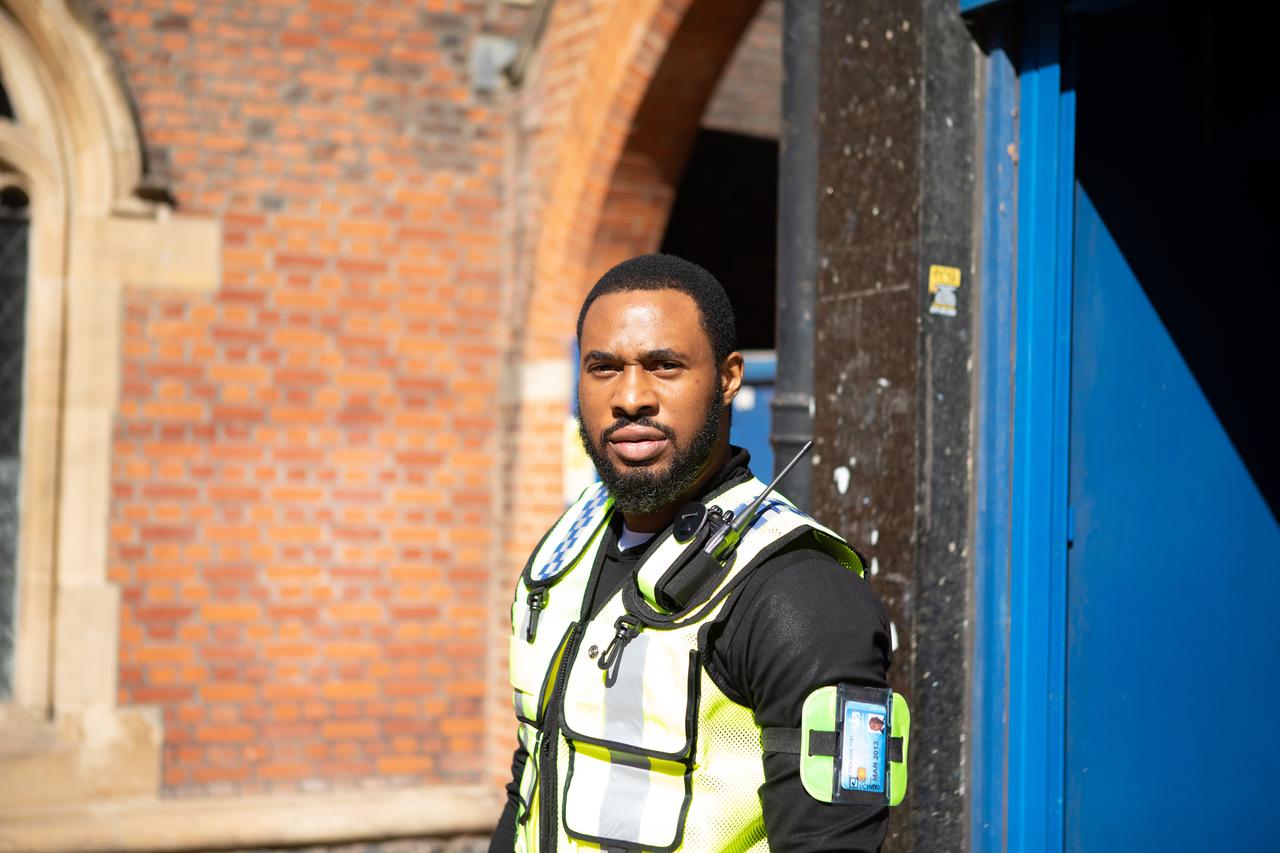 How to get a security job as a Door supervisor
So, you're interested in a job as a door supervisor? The great news is that you can train to become a door supervisor in just a few days and learn more about the role when you start.
Being a door supervisor is not about being The Rock, with rippling muscles and colossal stature. A joke and some banter can often be a far better way to diffuse a situation than threats and physically removing a person. However, it goes without saying you should be physically fit, able to stand for a long time and cope with the UK weather to work in this sector. So, if you like to help people, are polite, assertive, and excellent at dealing with conflict, as well as acting quickly in a crisis, you'll make a great door supervisor.
Responsibilities, perks and promotions
A door supervisor has various responsibilities. You'll be expected to greet people arriving at bars, clubs and other licensed premises. You'll check tickets and IDs and that customers stick to any required dress code. In addition, you'll also check for drugs and weapons and also check for people who are too intoxicated to enter. At the end of the evening, you'll check that guests leave safely. And you'll be on hand to deal with potential emergencies such as escalating situations that may turn violent and medical emergencies.
There may be various perks, such as you might meet famous musicians or VIPs and receiving tips from customers. Aside from this, there are multiple ways to move up the private security industry ladder. You could lead a team of door supervisors or move into other areas such as CCTV operation and security management — or you could even become a bodyguard! All of which will boost your earnings and experience.
So, if you think you are suitable and would enjoy the position, read on as we'll walk you step by step through how to get your first job as a door supervisor.
Step 1 — Check your eligibility
Before you waste any time or money, make sure that you will be able to get your licence by confirming you meet the eligibility requirements detailed below:
You must be over 18 years of age
You must have proof you can work in the UK
You must pass a criminal background check
You must pass a mental health check
Step 2 — Book and attend your course
The next step is to book your course. The courses cost £209.99. At Get-licensed, we partner with an amazing team of results-orientated trainers. So much so that 95% of attendees pass the first time!
To keep the cost of your qualification to a minimum, we literally come to you with over 95 top-class training venues throughout the UK.
The course and the exam take six days to complete and are unbelievable value, starting at just £209.99.
Step 3 — Send off your SIA licence with the required fee
Now that you have passed your course, you will need to send off your SIA licence with the £190 fee. This process usually takes around four weeks.
Step 4 — Find a job
Now that you are fully qualified and licensed — it's security job hunting time!
The hours you wish to work could significantly affect the roles available. If you prefer to work nights, then, of course, there are plenty of bars and clubs in need of door personnel. But you could also work as a security guard with your licence and find yourself staffing a hotel or being part of a hospital security team that works through the clock. Alternatively, daytime security jobs could see you using your qualification by guarding shopping centres and music or sporting gigs at the weekends.
Make sure you take a few minutes to download the get-licensed app. This top-rated not only guides you through your course, it also has loads of cool features such as CV templates and has thousands of nationwide jobs advertised on their job boards.
Earning potential
In this role, you can expect to earn between £10 to £14 per hour or up to £2,500 a month! However, that's just the start, as you can make far more if you progress and are promoted to be a head door person or security manager. That could easily see you earning in excess of £50,000 a year. So, what are you waiting for? Book now to get £30 worth of free merch!
The UK's number 1 course finder
Best price guarantee
We offer price match if you find the same course cheaper elsewhere
100% money back guarantee
Get a full refund if you don't like the course. Terms apply.
5-star customer support
Consistently rated 5-stars on review sites like Trustpilot
£0 booking fee
We never charge any booking or hidden fees
Instant eLearning access
Get FREE access to eLearning course materials instantly after you book
Top-rated training providers
Over 90% of our customers pass the exam in the first attempt