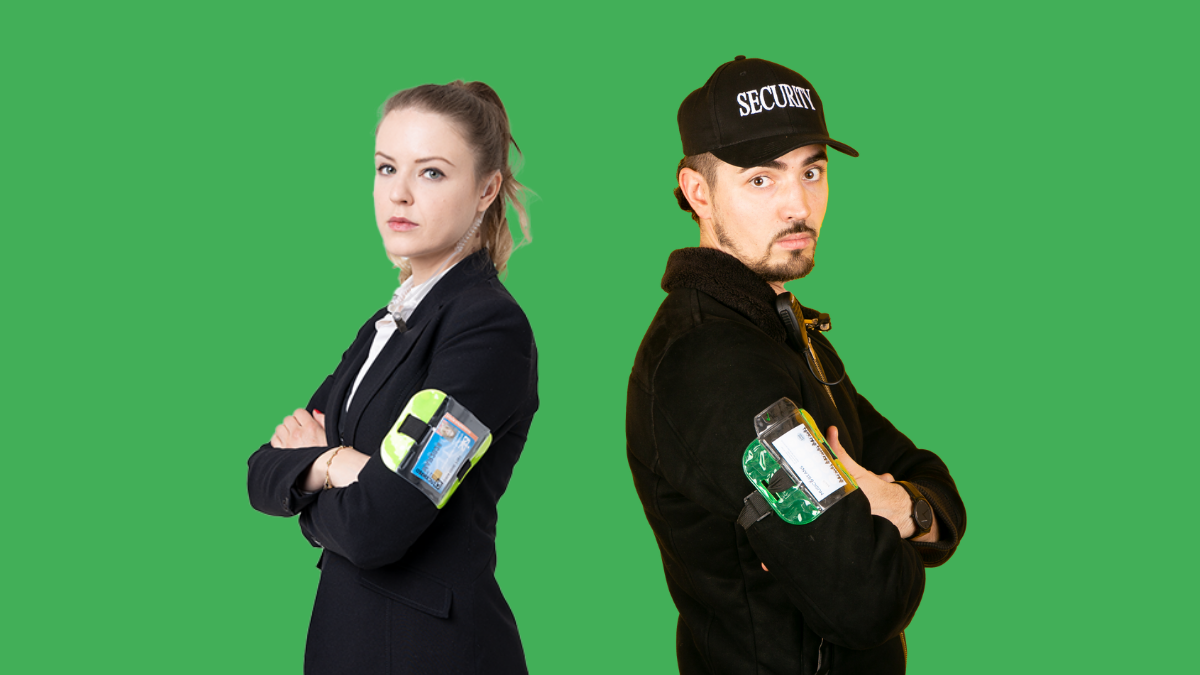 The Door Supervisor Course – Cost vs. Benefit Revealed
The door supervisor course comes in with a starting price of £199. And the shorter course to become a security guard costs from £179. So what is the cost vs. benefit of the Door Supervisor course you may be wondering…
It's a common question, before investing in your future and taking the course, people often want to know when and how they will get a return on their investment.
You may be looking at other ways to improve yourself and qualify for a particular industry, so which is best is often something people want to know.
Well, first things first. You need to consider more than just the short term and money. You need to spend some time considering the job that you will be doing, if it suits you mentally and physically and if there are career prospects within that industry.
Many people enter the security industry as a sideline. They might be a student at college and looking to become something later in life with their degree. But, of course, a degree takes at least three to four years and is a long-term investment. Becoming security personnel is the perfect accompaniment to long-term study or quick income. You can take the course in a week and get a security industry job that will typically pay around £2 more than that minimum wage job. It might also be that without any qualifications, you are struggling to get any job at all.
Well, security is a thriving industry, and qualified security personnel are in demand. Often the work is available on a Friday and Saturday night.
Becoming security personnel is also a great way to work outside of your work hours as a way to secure "overtime". You might have a job in a factory or in construction where you have a 35-40-hour week but little opportunity to work over these hours. Once again, that's why working in the security industry can help you gain work in the evening and the weekend.
If you work in construction, you'll be used to the British weather, making working impossible during some days. That results in a short pay packet that can make it difficult to make ends meet. Once again, having a second job in the security industry is perfect to supplement your income, especially when the weather is poor and unpredictable.
And you don't need to stop at just the security guard qualification or the door supervisor course. Once you have gained experience, you can take more courses and work as a CCTV or close protection guard.
What it does take to work in the security industry is being fit and healthy. It means you will usually be stood up for the duration of your shift, and you will probably be outside, so you need to be able to be able to handle all kinds of weather. It's common for security personnel to be tall and or work out in the gym. You don't have to be huge, but you do need to look as though you could deal with trouble physically in the last eventuality. So, if you are a gym buff, then this is a great job for you.
If you work in another job such as in a factory or construction where it's common for you to be lifting and moving heavy things as part of your role, then you will be naturally in shape anyway. Being in shape also makes you an attractive option for employers.

So, say you are looking to get into the security industry, and it appeals to you that the training course is just one week and such great value, perhaps you are sizing up other industries that you could get into which also have low barriers to entry. You are looking, in particular, to see where a small investment can pay off quickly and in the long term. Well, here we sized our two entry-level courses against another popular option you might consider. But as you'll see, we believe the SIA door supervisor course is going to be the best investment.
| | | | | |
| --- | --- | --- | --- | --- |
| Course | Price of course and licence | Length of course | Average Pay rate | Pass rate |
| SIA door supervisor course | £389 | 6 days | £10.50 -25.00 | Written test with 90% pass rate. |
| Security guard course | £369 | 4 days | £9.50 – 20.00 | Written test with 90% pass rate. |
| ForkLift licence course | £600-£750 | 3-5 days | £9-9.50 | Written test and a practical test where you can easily fail with nerves and pass rate data not released. |
So if all of this sounds good, then why not check out a YouTube video that tells you a little more about the course and role. If you think it's for you, then head to the courses page to find the venue closest to you. We even have the options of paying for the course in instalments to spread the cost, so don't delay!

The UK's number 1 course finder
Best price guarantee
We offer price match if you find the same course cheaper elsewhere
100% money back guarantee
Get a full refund if you don't like the course. Terms apply.
5-star customer support
Consistently rated 5-stars on review sites like Trustpilot
£0 booking fee
We never charge any booking or hidden fees
Instant eLearning access
Get FREE access to eLearning course materials instantly after you book
Top-rated training providers
Over 90% of our customers pass the exam in the first attempt