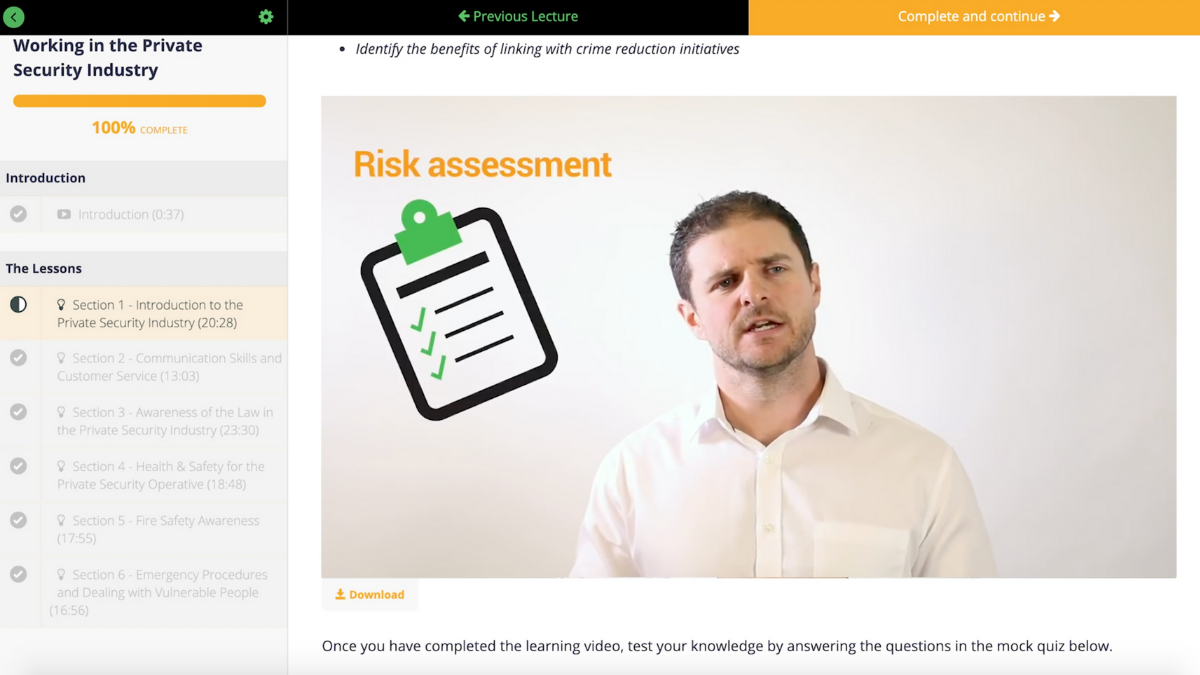 Tips for passing Door Supervisor course first time
Remember, for your course you will have to complete 3 multiple choice exams which you need at least 70% on each, as well as a physical intervention practical exam which you must pass! 
Now nobody likes exams. The feeling the night before, the last minute cram before you go in, the dreaded thought of having to resit. But, what can you do to increase your chances of passing first time? 
Well, everyone has their own way of revising, whether it be reading over course notes, writing everything down or creating mini tests for yourself. 
Here at Get Licensed, we've created numerous materials which we believe will give everyone a much better chance of passing first time. 
E-Learning
First of all, we have spent a lot of time creating numerous E-Learning videos and questions to help summarise each section of the exam. We strongly recommend going through all of this again before your exam, as well as before you attend the course. 
Secondly, we have created 3 mock exams which are on the topics of your 3 exams you must pass on the final day. Here we have looked at past papers and what the awarding body is looking for to give you the best possible chance! And with these exams, you can see which questions you get wrong, therefore giving you a better idea of what you need to brush up on before the exam. 
Social Channels
We also have very helpful videos on our social platforms such as on Youtube which also give you a good insight into real scenarios and how to deal with them. 
I hope this helps and we wish you the best of luck for the exam. You've got this!