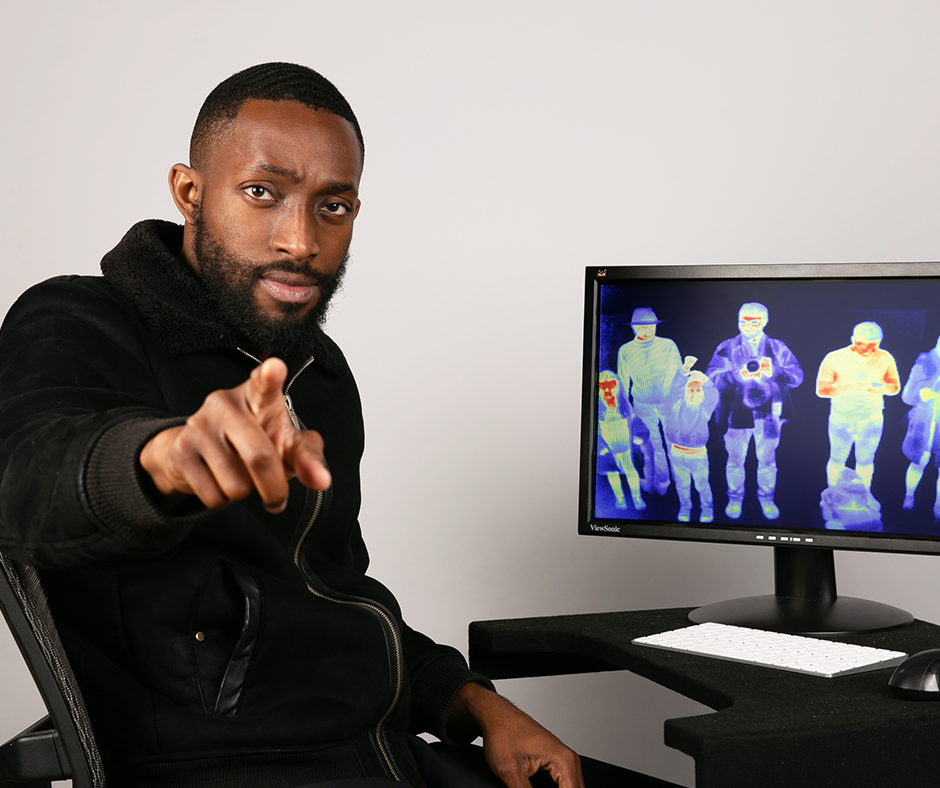 What to expect on an SIA CCTV course – PTZ camera and live feed
What to expect on a CCTV course

If you've already joined the security industry as a security guard or door supervisor, why not consider a CCTV course?

The benefits of moving upwards slightly in the security industry are that you could earn more. Salaries are not necessarily more than a door supervisor, but you could find a higher salary position. You will be able to apply for more jobs in the industry. Many people consider this position as the benefits are more the working conditions.

If you don't want to stand on the door of a club on a cold night in the early hours of the morning, and you'd prefer to sit down inside, then a CCTV operator is by far the best bet. But, just because you are inside with a cup of tea doesn't mean it's 8 hours of playing on your mobile phone. Being a CCTV operator is an important position.

CCTV Operation
You are there to monitor a large area of a company or organisation. You won't just be looking at one place. You'll need to be on the lookout for something suspicious happening at any and several parts of a building or the area surrounding it. You might be monitoring surveillance cameras in a public building such as a museum or hospital, a construction company or a busy store or supermarket.

CCTV operators may be asked to view up to 16 cameras at one time. In a survey, 82% of CCTV operators said they were comfortable viewing 16 cameras. And in some respect, if you went to a job and you were asked to view so many cameras, it does have the benefit of not being bored. However, in the same survey, half of the operators said they were more comfortable viewing 1-4 cameras.

Different companies vary as to how many cameras they will ask a CCTV operator to manage. They are, of course, aware that the more cameras they ask an operator to handle, the lower the detection rates.
How to use a CCTV system – Prepare for your course
Challenging but rewarding
If you consider what the job entails, it's not quite as easy as it sounds. You will need a degree of spatial reasoning. If you see a person behaving suspiciously, for example, in the alcohol section of the store, you then need to follow the potential shoplifter as he makes his way to the tills to pay for his goods but not the vodka you suspect he has put in jacket.

You need to have a good reason for following the person on each camera, and you need to be in communication with the security guards in the store so that they can stop the alleged shoplifter at the store's exit. Just like data protection in the UK, you are not entitled to follow a good-looking woman throughout the store; you can only follow a person who is behaving suspiciously.

And anytime you use the camera to zoom in and follow anything or anyone, you will need to give a good operational reason for doing so. Companies are audited every month to ensure they are not abusing their use of cameras.

When you are a CCTV operator, you will communicate with the security team in good time and detail precisely what you suspect you have seen. As a CCTV operator, you will use a PTZ or pan tilt zoom camera and use a mouse to concentrate on one specific camera. And you then use a tool similar to a joystick to tilt and zoom the camera so you can better see what you think might be suspicious activity.

What will you learn on the CCTV course?
On a CCTV operators course, you'll learn how to monitor and use the PTZ camera, and just like with a door supervisor or security guard course, you'll learn the legal aspect of what you are and are not entitled to do.

The course units are:

✅ Working in the Private Security Industry.
✅ Working as a CCTV Operator.
✅ Practical Use of CCTV Systems.

As a CCTV operator, you'll gain more experience still in the security industry, and it could be very useful to step up in the industry and perhaps become a Security Operations Manager or CCTV Manager.

More about the course and licence
To find out more about the CCTV operator course, you can watch this video. The course takes just 3 days and costs from as little as £179.99. If you are diligent and driven, over 18, and a good communicator, this could be just the right move for you.

You need to get an SIA CCTV licence that costs £210 and is valid for 3 years. However, if you already have an SIA licence, then you may be able to claim a 50% discount. You can also claim tax back which works out at around £44.

So, if you think you want to go for it and become a CCTV operator, book a course today. There is no need to pay a booking fee, and you can pay for the course in instalments.
Looking for jobs?
Are you looking for a job? Find exciting opportunities on the Get Licensed app. All you need to do is enter your area or your preferred job title to find your next big break!
The Get Licensed App is available for download on the Apple App Store or on the Google Play Store.
For more tips, the latest security news and exciting prize draw campaigns, sign up above to receive emails and stay updated.
The UK's number 1 course finder
Best price guarantee
We offer price match if you find the same course cheaper elsewhere
100% money back guarantee
Get a full refund if you don't like the course. Terms apply.
5-star customer support
Consistently rated 5-stars on review sites like Trustpilot
£0 booking fee
We never charge any booking or hidden fees
Instant eLearning access
Get FREE access to eLearning course materials instantly after you book
Top-rated training providers
Over 90% of our customers pass the exam in the first attempt