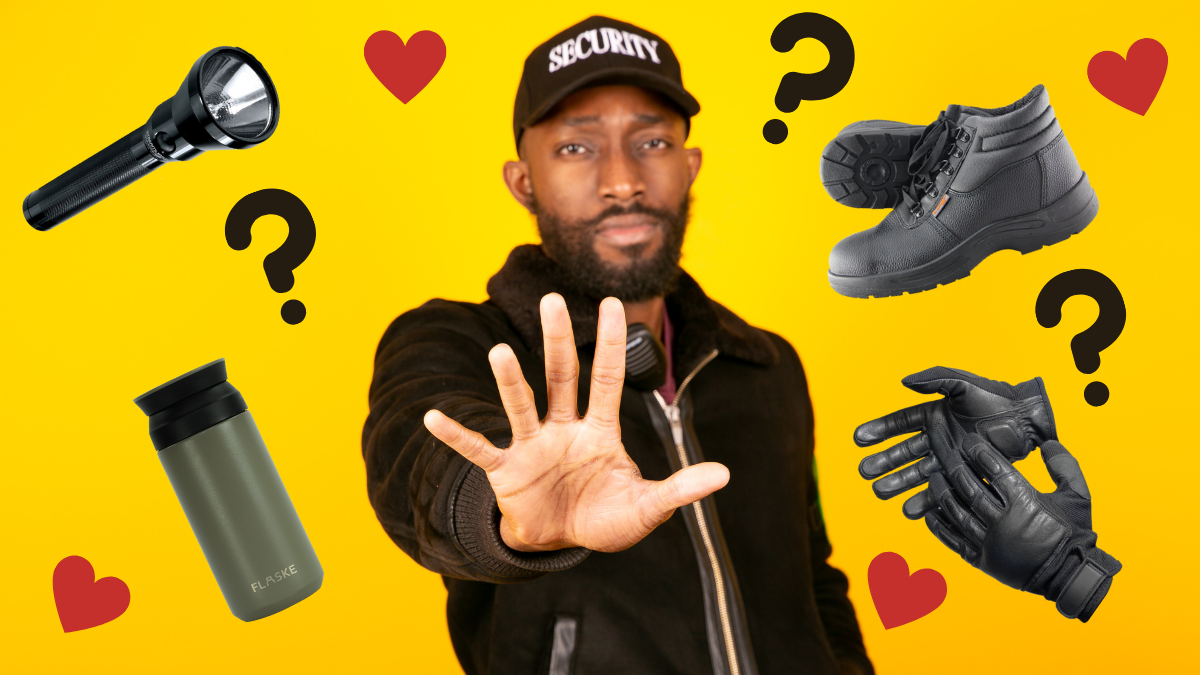 It's that time of the year again where if you're in a couple Valentines day is a must. But due to the currency circumstances, I'm sure many people (myself included) have forgotten all about the special day!
But we've got you covered, here's a list of some great Last minute Valentines Ideas if your spouse is a security worker.
A thermal flask is perfect for everyone regardless of their occupation. Great for the morning rush commuting to work, taking the dog round the block with a freshly brewed cuppa' and even better for security workers who will be stood around in the freezing cold for countless hours. You really can't go wrong, especially for door supervisors standing on a bar door until 2am on a freezing cold saturday morning! Treat your partner to hot coffee all night long here.

Your partner will thank you massively for a good quality hand warmer. Ask any security operative who works mainly outdoors and what they hate the most, it's freezing cold hands. This can also be a big problem if they have to try and operate a radio and trying to push buttons with numb fingers really doesn't work. Take a look at some of the most popular hand warmers on amazon here!
Like the hand warmers, a pair of good security gloves can improve the whole shift experience for a security worker. The best thing about security gloves though as your partner can still operate everything normally, like radios, whilst also having the comfort of warm hands. Take a look at these top quality hand warmers here.
Whether your partner is a hat person or not, a good quality hat, whether it be a beanie hat for the winter or a cap for the summer, can make really improve the whole shift experience. Whether its a beanie to keep their head warm, or a cap to keep the sun away, Patrol store have a great selection of hats and caps to buy your loved one here.
A good quality security torch can be used for more than scouring across restricted areas. A high voltage strong powered torch can have many uses like looking in lofts/garages or even camping. Show your loved one they are the 'light of your life' with a great value security torch here.
With your partner being on their feet for most likely hours on end, a pair of strong, comfortable boots built with security workers in mind is a perfect idea. No more listening to your partner come home complaining about their aching feet and legs. It's a win win right? If you want to do both of yourselves a favour and get and stop the complaining, check out Patrol Stores range of security boots here.
Now for those of you who are spending Valentine's day alone and want some cheering up, check out this video of some Valentine's Day fails. We're sure it will do just the trick!

If you are working on Valentines Day, we want to say a massive thank you for your service and we hope your spouse appreciates it!
Happy Valentines Day from everyone here at Get Licensed!