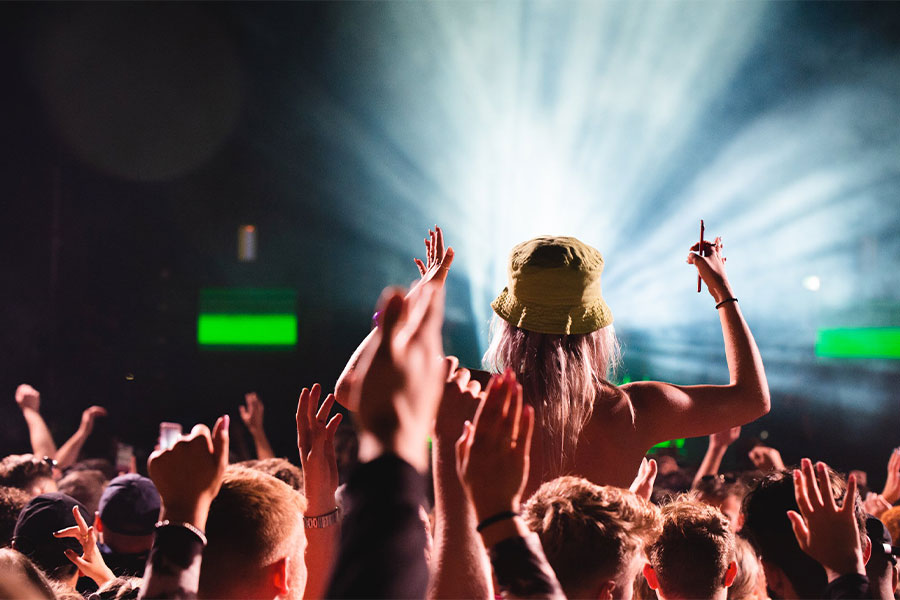 Working in Security – Britain's Hottest Events of 2022
Britain's events and festivals are renowned all over the world for their impressive displays and massive crowds. With 2020 effectively cancelled, and 2021 seeing only a partial return, 2022 looks like a promising year as events make their roaring return in the UK. This translates into exciting security jobs for those seeking vacancies at some of the UK's hottest events.
Working in security offers diverse opportunities in the UK. From royal celebrations to music festivals, discover what's happening in Britain this year with our round-up of annual events for 2022.
Upcoming events 2022
April
May
JUNE
JULY
AUGUST
SEPTEMBER
OCTOBER
NOVEMBER
St. Andrews Festival
DECEMBER
Working at events
Events are a great way to make some extra cash and find long-term security career opportunities. Part-time security services at events can lead up to permanent opportunities. Britain is host to a number of occasions where you can find yourself working with seasoned professionals. Working together can contribute to your security knowledge, skills and even motivate you to keep performing to climb up the security ladder.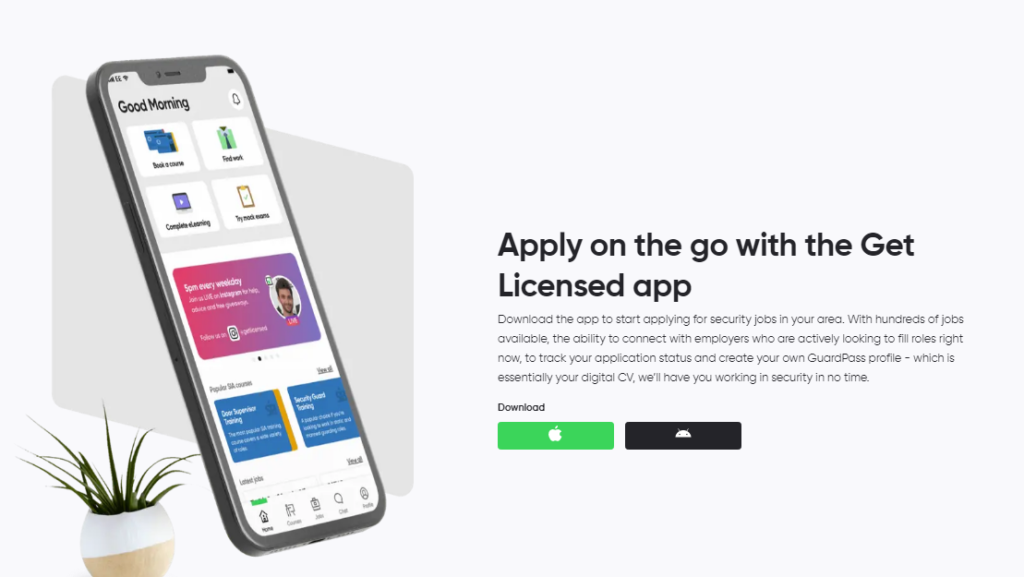 Looking for Security Jobs?
If you're interested in starting a career in the security industry, then you've come to the right place. The Get Licensed Job board features the latest security jobs at top security companies all over the UK. Discover exciting part-time and permanent security jobs in your area with our job board. Every job listed on our jobs board is verified, with particulars such as pay per hour, qualifications and experience and responsibilities mentioned up front. This means you canmatch yourself with a security job that suits you best in no time!
All jobs posted on our jobs board require you to have an SIA licence. Make sure you have the specified licence and qualifications for any job that you apply for.
With the Get Licensed jobs board, we have launched over 2500 careers each month and with demand for security professionals increasing high across the UK, get your SIA licence and start applying for the best security jobs available!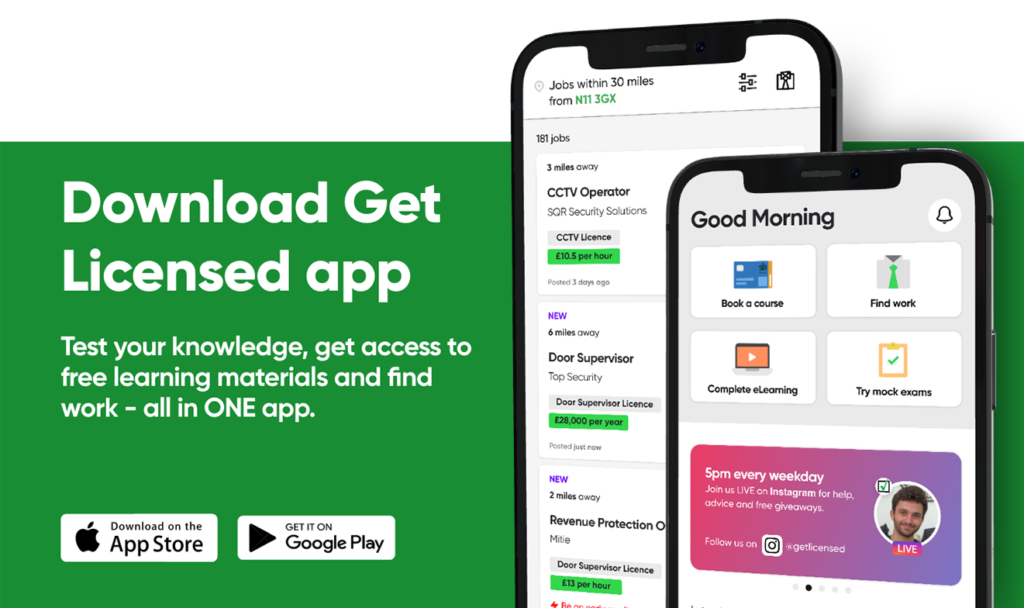 The Get Licensed App is available for download on the Apple App Store or on the Google Play Store.
For the latest news, exciting competitions and more, sign up above to receive emails and stay updated.
The UK's number 1 course finder
Best price guarantee
We offer price match if you find the same course cheaper elsewhere
100% money back guarantee
Get a full refund if you don't like the course. Terms apply.
5-star customer support
Consistently rated 5-stars on review sites like Trustpilot
£0 booking fee
We never charge any booking or hidden fees
Instant eLearning access
Get FREE access to eLearning course materials instantly after you book
Top-rated training providers
Over 90% of our customers pass the exam in the first attempt