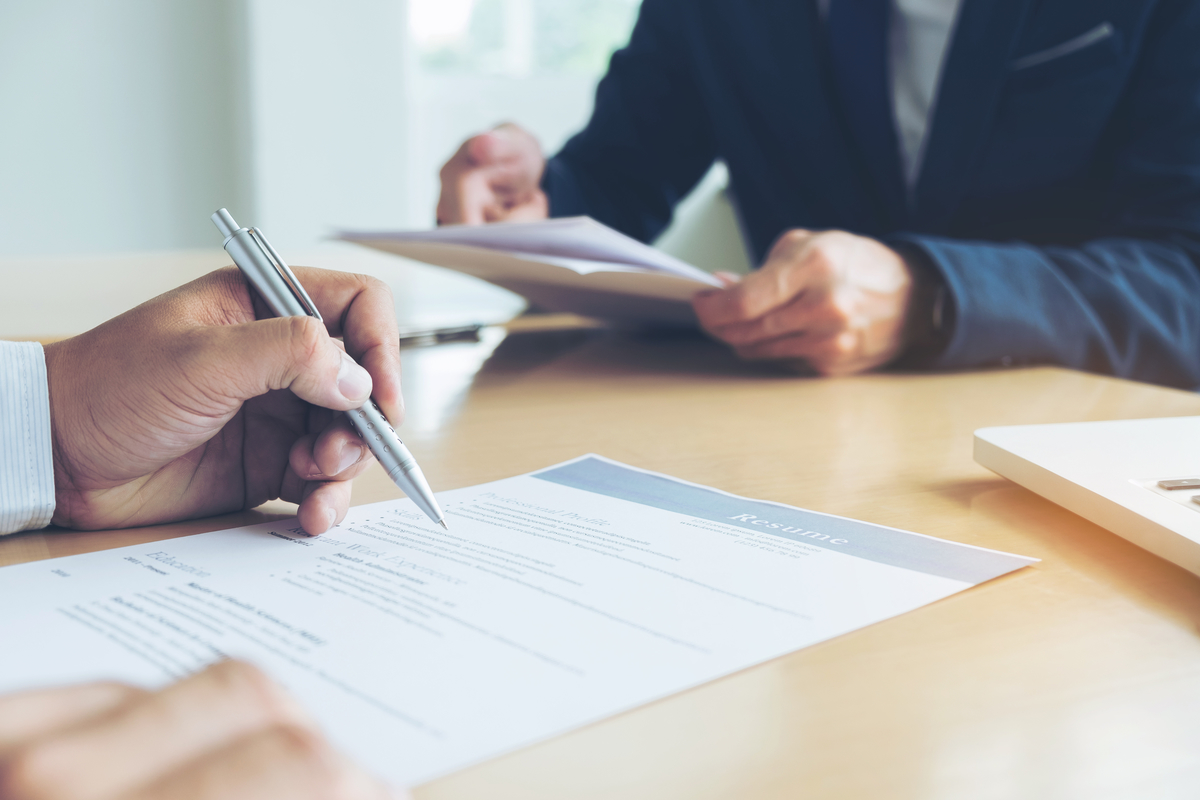 5 Most Common Security Interview Questions
The responsibility of a security officer is to be a trustworthy individual who is aware of security procedures. When hiring, security companies seek individuals who can demonstrate these qualities to ensure that security professionals can keep their employees, facilities, and equipment safe. If you're applying for a security position, one way to display these skills is during the interview process for a security job.

So, it's important to prepare ahead of time to show employers that you're a qualified candidate.
Top Security Interview Questions
To help you prepare, we have jotted down the most commonly asked security interview questions.

1.Tell me about yourself and the skills, qualities and experience you have that match the role of a Security Officer?
Employers ask this question to know for certain that you are a good fit for their company. The skills you chose to mention will help them understand what you bring to the table, as well as demonstrate your level of experience. It is also best to state the qualifications you hold and mention your previous experience as a security officer, to show your professional experience.
You also need to have some background knowledge about the company so that you can provide relevant examples when matching your skills and experience with the requirements of the role, and the culture at the company. One way to show your level of experience is to download the Get Licensed app and complete your profile. That way, your skills and experience are all in one place within the app, allowing you to display it easily when required.
2. What is your greatest strength as a security officer?
Interviewers ask this question to understand how you view yourself as a candidate. Security employers look for someone who is confident in their skills as well as their ability to effectively handle the high risks and responsibilities attached to the role. For a good answer, think about what you do best as a security officer. Assess your skills and mention the ones that help you keep an area safe and secure.
3. Describe a time when you had to work with others to solve a security problem.
This question is asked by many employers who are looking for a team player that can work well with others. For this question, show the interviewer that you can effectively collaborate with coworkers and use teamwork to solve problems. You can do this by describing a specific situation in your career that led to a successful outcome when working together as a team.

4. How do you stay alert and attentive during a shift?

If you have applied for a position that may require you to work long hours or during late shifts, be prepared for this question. Employers assess your ability to stay alert for late-night shifts and expect you to mention strategies that help you stay awake and vigilant. While preparing for this question, think of ways you typically increase your energy and focus, such as drinking coffee, moving around, or mental fitness.
5. How do you deal with dangerous situations?
To answer this question, it is worth mentioning if you have successfully completed relevant courses such as the Door Supervisor Course that equip you with skills to keep you safe. You can also describe an event where you dealt with an aggressive individual or a threatening situation to justify your answer.
There you have it! With our list of questions and in-depth tips, you can prepare for your security officer interview ahead of time.

If you're interested to work in the UK's security industry, download the Get Licensed app to find exciting job opportunities! 
Looking for jobs? 
To find the latest security jobs, check out our Jobs Board, which has 1,000+ jobs from the UK's best security companies. 
If you're on the hunt for a security job on the go, download the Get Licensed app for all the latest jobs and more.
The Get Licensed App is available for download on the Apple App Store or on the Google Play Store.
For the latest news, exciting competitions and more, sign up above to receive emails and stay updated.
The UK's number 1 course finder
Best price guarantee
We offer price match if you find the same course cheaper elsewhere
100% money back guarantee
Get a full refund if you don't like the course. Terms apply.
5-star customer support
Consistently rated 5-stars on review sites like Trustpilot
£0 booking fee
We never charge any booking or hidden fees
Instant eLearning access
Get FREE access to eLearning course materials instantly after you book
Top-rated training providers
Over 90% of our customers pass the exam in the first attempt