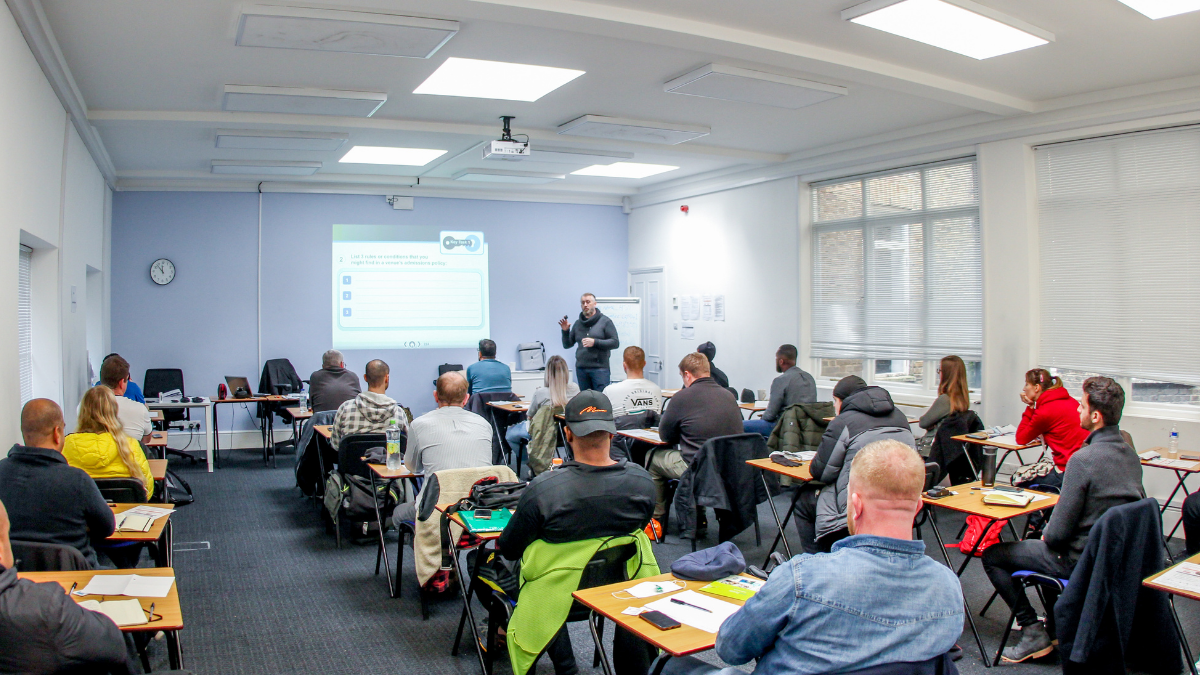 Book SIA training courses by paying in instalments
Hey, great news everyone!
As of May 10th 2021, we are making it even easier for you to pay for courses.
Prior to this date, you could book your course but the full payment for the course was due upfront… not anymore.
At Get Licensed, we are always looking for ways to do better and follow the motto 'do the right thing'. We wanted to help new security industry members especially in these tough times.
We often talk about how you can easily pay back the price of your course in your first week's wages as a door supervisor, CCTV operator, security guard or bodyguard. But, we were also aware that you would have to save up to pay for the course and then pay yourself back.
Pay back your investment in instalments
So it can be tough to save up even around the £250.00+ you would need for the training. And you might end up having to put the course on a new or already overstretched credit card. That means the course will end up costing you more and cause you a degree of stress as you look for your first assignment.
So knowing we could do better, we are now offering you the option to pay us back in instalments for your course, rather than yourself.
How to book SIA training whilst paying in instalments
Head to the correct course page you wish to book, either SIA door supervisor, Security guard, CCTV operator, Emergency first aid at work (EFAW), or Close protection.
Choose a local or virtual course that is at least 10 days after today's date. (You can now book the CCTV to take virtually).
Pay for 50% of your course.
While you are still waiting for your course to start take the pressure off and pay back the remaining 50% a few days before your course starts.
Go to your course. We are sure you will learn a lot, have a great time and make new friends.
Don't forget to send off for your licence with the fee after you have completed the course.
Get your CV up to date and ready to start applying for your first job.
The instalments are interest-free, so there's no extra to repay. The number of instalments and repayments will vary on whether you have booked a short EFAW for £99 or the 16-day Close Protection for £1200. You will be given the instalment details and dates to repay when you book the course and choose to pay this week. All will be clearly detailed and emailed to you. We hope this takes some of the stress off while you look for a new role. Find out more about different security roles by checking out our YouTube channel. Best of luck and don't forget to check out courses close to you today.
The UK's number 1 course finder
Best price guarantee
We offer price match if you find the same course cheaper elsewhere
100% money back guarantee
Get a full refund if you don't like the course. Terms apply.
5-star customer support
Consistently rated 5-stars on review sites like Trustpilot
£0 booking fee
We never charge any booking or hidden fees
Instant eLearning access
Get FREE access to eLearning course materials instantly after you book
Top-rated training providers
Over 90% of our customers pass the exam in the first attempt