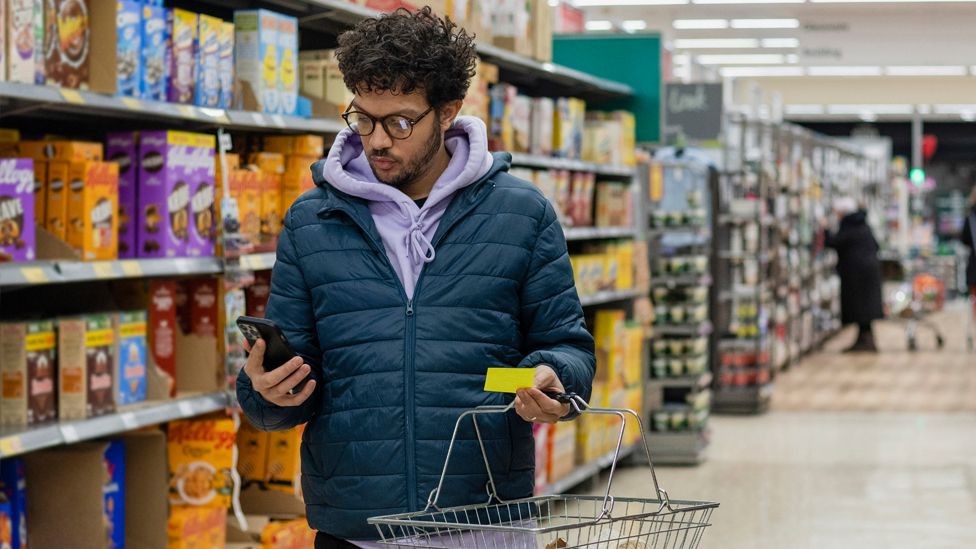 5 jobs to help you survive the cost of living crisis
The current economic situation is becoming a nightmare for everyone, with the highest increase in inflation jumping from 7% to 9% in the past 12 months. The war in Ukraine continues to push energy, fuel and food prices to an all-time high, making it increasingly difficult to put food on the table. Unemployment is also expected to rise as a result of the soaring global prices that will inevitably affect demand.
So, how can you survive the cost of living increase and earn a decent wage? Well, despite the rising unemployment rate, job vacancies still outpace unemployment. Staff shortages at airports, nighttime entertainment, and the security sector are good opportunities for you to take advantage of.
5 jobs that you can start right now
1. Door Supervisor
The UK's security industry is a hot place to be in right now. According to the latest report by The Guardian, there is a significant lack of security professionals in the UK right now, with opportunities increasing by 59%, with a 5.1% increase in pay rate since last year.
If you are currently looking for a job, joining the security industry is a good option. There are many reasons to work in security and we've got them all here for you. In the next section, find the top 5 reasons to become part of private security right now.
Requirements
The best way to get started is by booking your security training in order to qualify for your SIA licence. An SIA licence is required to work in security. The most in-demand careers are Door Supervisor and Security Guard roles.
Expected return
In these roles, you can earn up to £15 per hour.
2. Deliveroo
Deliveroo is a food delivery app that has gained a large number of users in the UK, particularly since the outbreak of Covid-19. The company has received an overwhelming increase of 110% in orders.
Due to a surge in online food ordering, Deliveroo is signing up 10,000 new sites to meet demand.
Requirements
To become a Deliveroo rider, you need to be 18 or above and have a licensed scooter, bike or car to make deliveries. You also need a helmet, and a smartphone to operate the app. Deliveroo riders must have proof of right to work as self-employed drivers in the UK.
Expected return
Deliveroo riders get paid for each delivery they make. The exact fee they receive varies per order and includes a variable distance fee.
In case a generous customer tips a rider, the rider keeps 100% of it and tips are paid at the same time as the rest of their fees.
3. UberEATS Driver
UberEats is another online food delivery service that can reach 90% of the UK population. As with Deliveroo, UberEATS also allows you to work as an independent delivery driver. Don't have a car? No worries, you can use your scooter or bike to make deliveries!
Requirements
According to Uber, the requirements vary depending on whether you're driving a car scooter or a bike. You can check specific requirements for each vehicle here. You must also pass background screening to become a delivery driver in the UK.
Expected return
As an UberEATS driver, your fee per delivery depends on the location. The table below shows the delivery fee for popular locations like London and Birmingham.
4. Uber Driver
Uber is another great career option for you if you want to be self-employed in the UK. You can set your own schedule to fit your lifestyle.
Requirements
Uber requires you to pass a background check to become an Uber driver. You also need to have a car that meets Uber's standards and a valid driving licence, a smartphone and be at least 21 years old. You can check specific documents needed by Uber on their website.
Expected Return
Just like UberEATS, the money you make with Uber depends on when, where and how often you drive. Find out how payments are calculated by Uber.
5. Warehouse
Another sector facing labour shortage is warehousing. Members of the UK Warehousing Association have reported that they have increased pay for entry-level jobs between 20% to 30% to attract new hires.
If you are agile and like to be on your toes, there are plenty of opportunities in this sector.
Requirements
The Home Office states that you need some GCSEs, usually including English and Maths, or equivalent for an intermediate apprenticeship.
Expected Return
A warehouse worker makes around £9 per hour. However, due to the recent increase in pay, you can expect higher pay if you join now.
Now we come to the exciting stuff about the security industry. If you have never worked in private security and are curious to learn more, check out the 5 reasons to join security below.
Why should you join the UK's private security sector?
The UK leads the world in the private security industry, given the top-notch quality of security services it offers. The private security sector alone was valued at $5.7 billion in 2019 and is expected to reach $5.93 billion this year.
The Security Industry Authority (SIA) is the regulatory body that governs how private security is regulated. The SIA is dedicated to generating skilled and licensed security professionals.
Working in security might sound rough, given its risks, but it certainly has its rewards!
5 reasons to join the UK's security sector
As mentioned above, staff shortages are hitting the UK after Brexit and Covid-19. But guess what? Pay rates have increased. Employers are forced to increase pay and offer more perks to attract the best people. In addition to increased pay, more benefits of becoming a security professional are…
1. Fast return on training costs
Working in the security industry will open a lot of exciting opportunities soon after you complete your security training. The best part about the security industry is that unlike careers in nursing, teaching etc., you can immediately start working once you receive your SIA licence. The overall cost of training and the SIA licence is approximately £400, which you can recover in about 6 days. Below is a breakdown of the cost and estimated return:
Training and Licence cost
Licence
Door Supervisor
Security Guarding

Training fee
Cost of the training and exam

from£199

from£180

SIA licence fee
Cost of the SIA application

£190

£190

Total cost

£389

£370
Return on Training Cost
2. Make the world a safer place
Security work provides you with more than just monetary rewards. As a security professional, you are always working to safeguard people and places. When a security professional saves a choking teenager at a bar, they don't just save one life, in fact, they save the loved ones of that teenager as well. Saving lives and the hopes and dreams of the general public is part of the job, which makes you a hero in most people's eyes.
Times might get tough, but the presence of a security guard makes people sleep peacefully, and that alone means a lot for people in today's chaotic world.
3. Good career outlook
Working in security can provide you with good opportunities to progress in your career. For example, if you start out as a Door Supervisor, you will have a number of opportunities to advance your career. Many of the skills that you learn from the Door Supervisor training program can benefit you in related roles, such as retail security officer, events security operative, bar manager and more.
Although door supervisors may need to get additional training to advance into more specialised positions, having multiple qualifications helps you gain relevant skills and develop your professional network.
4. High Demand
Security professionals are in high demand as a result of Covid-19 and Brexit. Retail, hospitality and nighttime entertainment venues are running short of licensed security staff to keep their venues safe. As a result, employers have had to offer higher pay than usual to new hires.
So, if you are worried about running dry due to today's high costs of living, then it's a great time to consider joining the world of security. Starting at an entry-level position as a Door Supervisor or Security Officer can expose you to great opportunities for higher-level positions in the future.
5. Flexibility
In the security industry, there are plenty of part-time and full-time positions available throughout the year. If you're a student, parent or someone looking for a side hustle, you can find great part-time and weekend shift opportunities in security.
On the flip side, if you are a skilled security professional looking for full-time job opportunities, then you can find many permanent jobs as well.
Looking for jobs?
To find the latest security jobs, check out our Jobs Board, which has 1,000+ jobs from the UK's best security companies.
If you're on the hunt for a security job on the go, download the Get Licensed app for all the latest jobs and more, including our hot job picks of the week:
Top jobs of the week
| | | | |
| --- | --- | --- | --- |
| Job role | Location | Pay per hour | Job Link |
| Retail Store Detective | Oxford | £12.5 | RTD Oxford |
| Door Supervisor | London | £12 | DS London |
| Retail Security Officer | Rugby | £10.09 | RSO Rugby |
| Relief Security Officer | Brighton | £9.90 | RTS Oxford |
| Security Officer | Liverpool | £9.50 | SO Liverpool |
The Get Licensed App is available for download on the Apple App Store or on the Google Play Store.
For the latest news, exciting competitions and more, sign up above to receive emails and stay updated.
The UK's number 1 course finder
Best price guarantee
We offer price match if you find the same course cheaper elsewhere
100% money back guarantee
Get a full refund if you don't like the course. Terms apply.
5-star customer support
Consistently rated 5-stars on review sites like Trustpilot
£0 booking fee
We never charge any booking or hidden fees
Instant eLearning access
Get FREE access to eLearning course materials instantly after you book
Top-rated training providers
Over 90% of our customers pass the exam in the first attempt