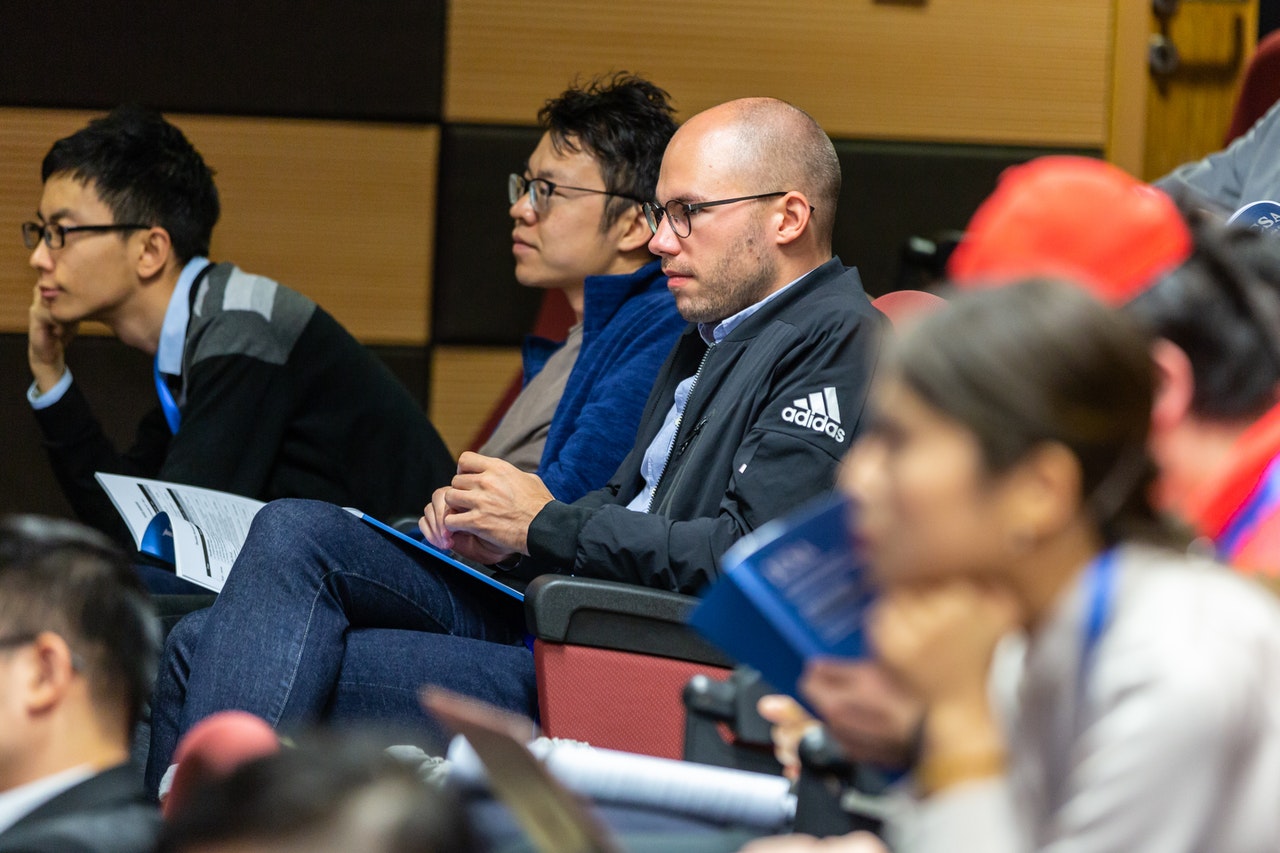 Everything You Need to Know About Security Guard SIA Top-Up Training
With your skills in such high demand, it's a satisfying time to work as a security guard. Yet keeping your security guard licence active is crucial to making sure you can stay in work. That's why Security Guard SIA Top-Up Training is so important.
This isn't just a security guard refresher training course. Because of the changes made by the SIA this year, security professionals need to have precise qualifications to renew their security guard or door supervisor licence.
Is this new mandatory security guard upskilling course something to worry about? Not at all. In fact, as you'll soon see, it's just a quick day in class to easily solve the issue and ensure your security skills are at their best.
How to tell if you need Security Guard SIA Top-Up Training
Top-Up Training for Security Guard Licence holders exists because of new regulations for security professionals.
Because course learning materials have been updated, most people who get licensed in 2021 as a security guard go to work with more skills than someone who'd taken their security guard training course years ago.
Of course, this puts newer security guards at an unfair advantage over experienced security professionals. That's why any security guard needing to renew their SIA Licence on or after 1st October 2021 needs to take this upskilling top-up training. Not doing so means your licence renewal could get delayed, and that'd put you out of work.
The course only lasts a single day, yet it covers a lot of new skills. That means you're more confident on the job and more employable as you change your workplaces from time to time.
What's covered in SIA Security Guard Upskilling Courses?
You're going to learn a lot in your 1-day Security Guard Top-Up Training course. However, it's nothing you need to feel worried about. Remember, it's an upskilling course, designed to boost your existing security knowledge to the next level.
The main new skills featured in your security guard refresher training are:
✔️ Principles of Terror Threat Awareness in the Private Security Industry
✔️ Principles of Minimising Personal Risk for Security Officers in the Private Security Industry
You're also able to study and complete some simple Action Counters Terrorism e-learning material in your own time. Making sure you get through this online learning material before your refresher course date is important, but you should find it easy to get through.
As well as this, Get Licensed gives you the opportunity to get Emergency First Aid at Work (EFAW) qualifications as part of your course package. This benefits you massively, because another condition of renewing your Security Guard Licence, besides completing Top-Up Training, is holding an EFAW qualification.
Supporting your security guard upskilling at every step
Making sure your SIA Licence renewal goes smoothly is just as important as the very first time you ever get licensed. Knowing there's an extra step you need to take to avoid any delays in this might feel stressful, but you're not alone in the journey.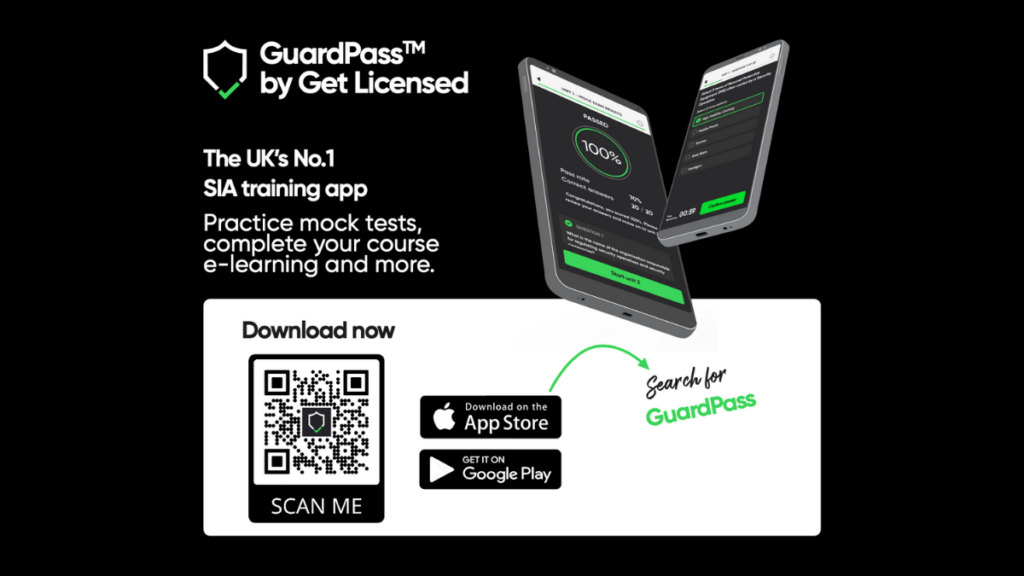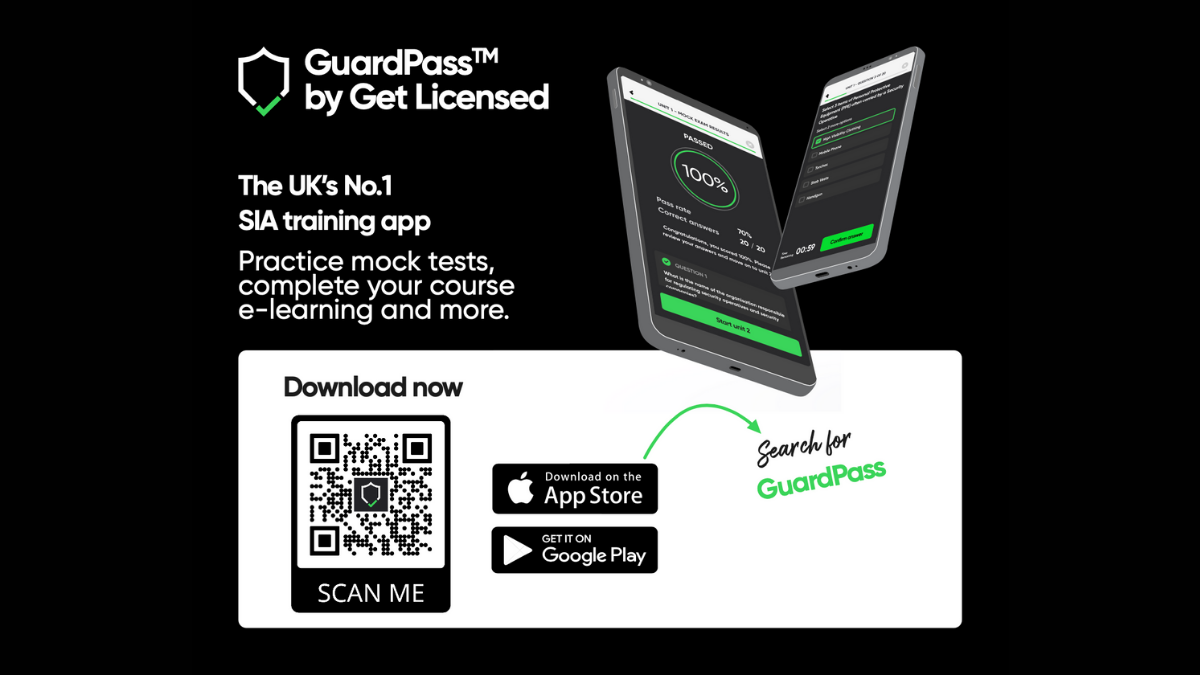 Using our GuardPass app, you can get tips, advice, career hints and full access to e-learning materials in the palm of your hands. GuardPass is the UK's only security career app, and it's growing all the time to help you connect with new employers, experienced advisors and new ideas.
The changes made by the SIA to how security guard jobs work gives you the power to protect people and property confidently. Better yet, Security Guard Top-Up Training is all you need to keep working, keep learning and keep earning.
With the industry in such dire need of experienced talent like yours, now's the time to invest in your abilities.
The UK's number 1 course finder
Best price guarantee
We offer price match if you find the same course cheaper elsewhere
100% money back guarantee
Get a full refund if you don't like the course. Terms apply.
5-star customer support
Consistently rated 5-stars on review sites like Trustpilot
£0 booking fee
We never charge any booking or hidden fees
Instant eLearning access
Get FREE access to eLearning course materials instantly after you book
Top-rated training providers
Over 90% of our customers pass the exam in the first attempt