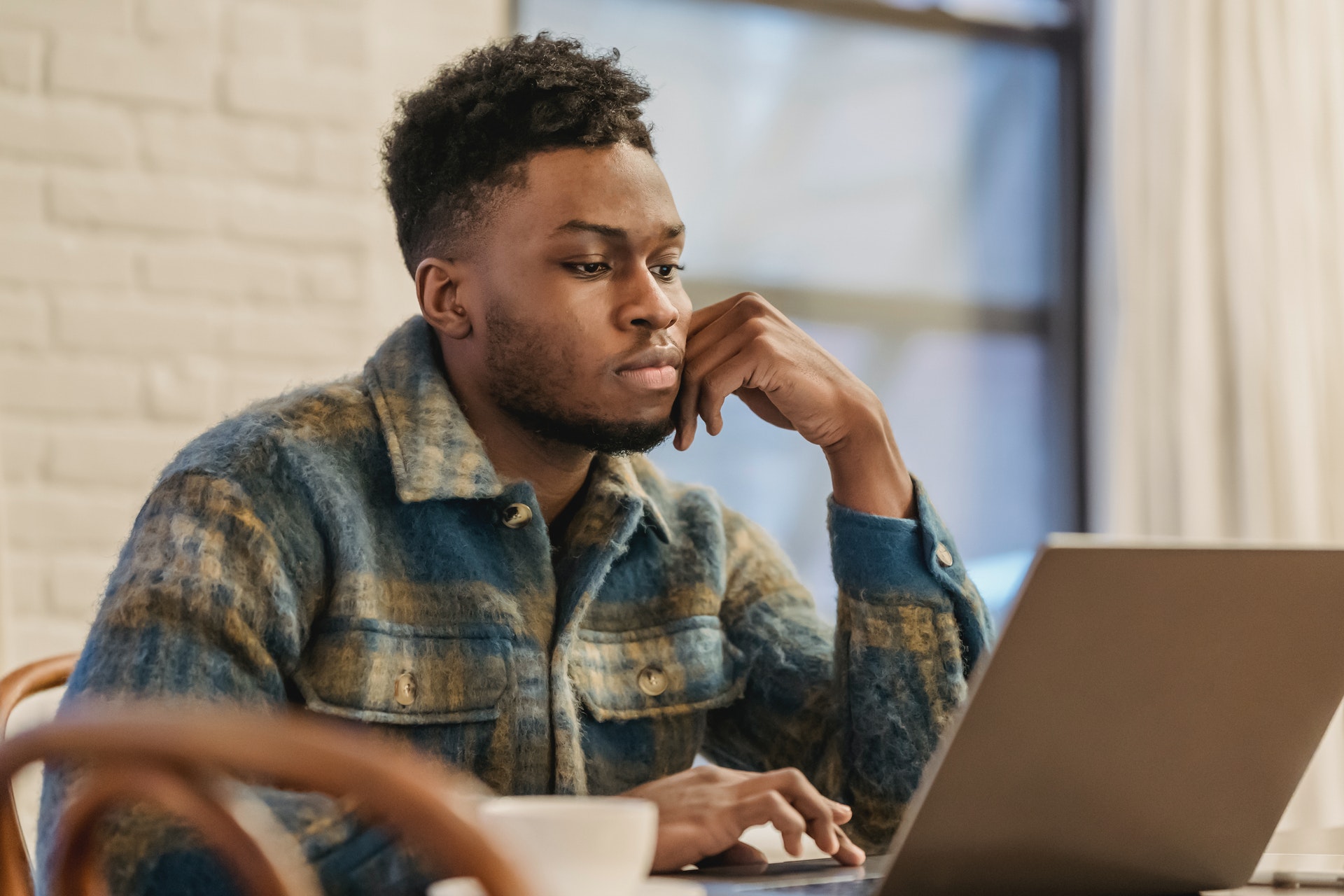 Understanding Security Guard Career Progression
You've completed your security guard or door supervisor course, got licensed and landed your first job. Knowing your skills are in high demand has got you confident in your security guard career.
But you still have your eyes on the future, too. Planning the next step in this career is exciting. The way security courses are structured means it's in your hands how you unlock your next qualifications.
There are some interesting stats out there about how security guards and door supervisors progress. Some stay in their roles and use top-up training to keep their skills sharp. Other security professionals want to know what the next step looks like, and how to get there.
Whatever your security guard career goals are, we've got you covered.
Book Door Supervisor Top Up Training
Book Security Guard Top Up Training
Why working as a security guard feels fulfilling
We all want a job that pays the bills — but also where it feels like we make a positive difference. Jobs in security are perfect for that.
There's nothing wrong with just staying as a security guard or a door supervisor either. For many people, it's the perfect job. It fits around other work commitments if you need some extra cash. Yet you can also enjoy working this role as your only full-time job.
Many security professionals love meeting the general public. If you're a people person, it's ideal for you.
Of course, the downside is that it's sometimes not the best-paying security job. You'll need to become a head security guard, door supervisor, or start leading a team to grow your salary.
Put in the work now, and you'll start to see decent improvements in your pay before long. Learning on the job will allow you to move up, gaining knowledge and skills.
And in security work, it's all about the skills you have. Add a CCTV Operator licence or a Handcuff Training course to your CV, and you're able to negotiate higher wages — in a sector where your talents are in massive demand.
There are also other ways you can improve your earnings and move on from a security guard or door supervisor role. That's why a lot of people choose to start working in security — you have the power over how you progress.
Here are some roles that security guards often progress to after they get licensed and get to work.
10% of security guards become Police Officers
Becoming a police officer is a dream for so many people. When you work in security, it's your job to serve and protect the public, and that lines up nicely with the role of a police officer.
But being a police officer gives you far more powers — and responsibilities. It's also a very varied role. One day, you might find yourself directing traffic or filing paperwork. The next day, you could be called out to crime in progress that demands you think in the moment — with no room for mistakes.
You might be called to gather evidence from members of the public that have been affected by crime. You'll face some of the most dramatic experiences in almost any job — burglary, assault, or maybe even worse.
The average salary of a police officer is around £35,000, which is above the national average of £29,600. The police service also recognises that the role is very physical, and the retiring age is low.
You can begin drawing a reduced salary at the age of 55, and a full pension at 60. Police pensions are often very generous, even though recent reforms have seen them reduced.
Police officers have far higher pensions than all other public sector employees, including teachers, civil servants and NHS workers.
Just remember what it takes to join the police. There are some tough entry requirements, including background checks, medicals, and physical exams.
Even getting through these won't get you a pass. You'll need to attend interviews, which is where your experience in security will help. Some people join the security industry with the aim of using that job experience to eventually work in the police.
13% of security guards become Correctional Officers
Another popular choice for security professionals is progressing to become a correctional officer. While not as well paid as becoming a police officer, this career path promises more regular hours. It's also usually better pay than you're likely to have as a security guard or door supervisor.
The average salary, while under the UK national average, is still a decent £24,000 a year. You'll also benefit from holiday pay and a pension plan.
Just like being a security guard, a correctional officer is a position that's all about keeping people safe and feeling confident. It's a job that, in many ways, is almost like social work.
It's about building a rapport. This job is about understanding people with challenging behaviours that require correction — not punishment. Understanding, compassion and a steer in the right direction are the name of the game here.
If you want to help people to turn their lives around, overcoming the difficulties that prison life brings, this could be the job for you.
There are also good chances to progress your career from being a correctional officer. If you love the work, you could earn far more if you're dedicated in your duties.
The observational skills you honed as a security guard will be useful in this position — as well as your ability to calm down any conflict. A massive 13% of security guards move on to being correctional officers — that's over 1 in 8.
17% of security guards become Security Managers
Not all security guards leave the industry to make progress. Although it's only a short course to enter the security sector, you'll learn loads in your security guard career. You can easily rise through the ranks over the years.
After becoming a security guard or door supervisor, you can eventually lead a team. That'll empower you to develop managerial skills. But keep in mind there's a lot to think about when working as a security manager.
Managing security is almost like running a military operation. When you become a security manager, you'll be responsible for making sure that every part of the venue is secure.
That means all doors are covered by door supervisors, all areas have well-supervised CCTV cameras, and there are no blind spots people can use to gain access.
You'll need to communicate with business owners about how many security guards are required, and how many cameras a CCTV operator should be responsible for — all while keeping to a budget.
You'll be the one people find responsible for any security breach. You'll also be responsible for the safety of the public, and the protection of property.
You'll also need to become an expert in understanding and recognising terrorist threats. You'll talk about these concerns with the local police, if necessary.
It's a big job, both varied and demanding. But there are regular hours, holiday pay and an attractive salary that's much higher than the UK average at £42,000.
But don't think it's beyond your reach. Almost 1 in 5 security guards make their way up to this position. Keep that in mind when you're next thinking about your security career options.
13% of security guards become Security Consultants
Instead of working your way up to becoming a security manager, you might prefer to become a security consultant.
In this security career, you could even be self-employed — your own boss. You learn so many things in the security industry that you'll become a source of knowledge that people need — and are happy to pay for.
Security consultants know all the legal stuff about working in security. That includes what's required by law for different types of business. Your experience of being a door supervisor for gigs, concerts, clubs, shopping centres and pubs will become an advantage.
Companies need to know how they should organise their security, and how to make sure the public, and staff, are safe. It's also important these businesses know how to stay compliant with laws. That's where your knowledge and experience comes in.
You might work for one employer exclusively, or enjoy being your own boss entirely. Security consultants enjoy a more knowledge-based security career, so it's less physically demanding.
That means you can do this job well into your sixties and older. You can enjoy semi-retirement, working freelance when and where you want.
The average salary is an attractive £42,000. 1 in 6 security guards will eventually progress to this role.
Get your security guard career started today
Your security guard career path is so much more than standing by the doors of the supermarket, watching customers come and go. While it's true that plenty of people work in security that way for a short time, this is a work sector where you get out what you put in.
True, we all have to start on the bottom step of the ladder. But the brilliant thing about working in security is that your SIA Licence options can be so versatile.
You can start with a security guard course, move up to become a CCTV Operator, broaden your horizons with a Door Supervisor Licence, or even move into the more specialised Close Protection courses.
Our breakdown of what jobs come next for a security guard only tells half the story. While we've accounted for almost 50% of security guards' career choices here, the options are pretty vast.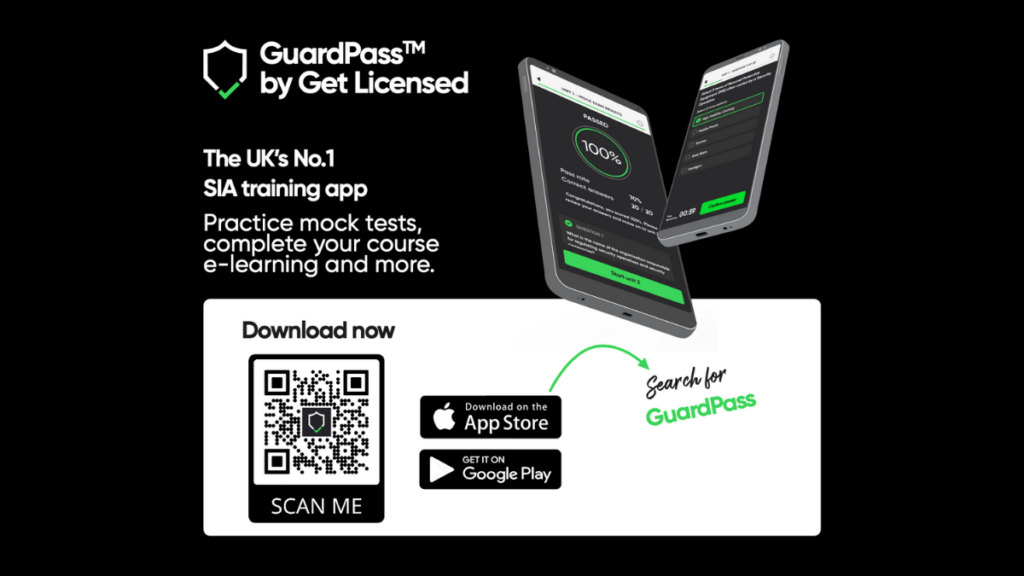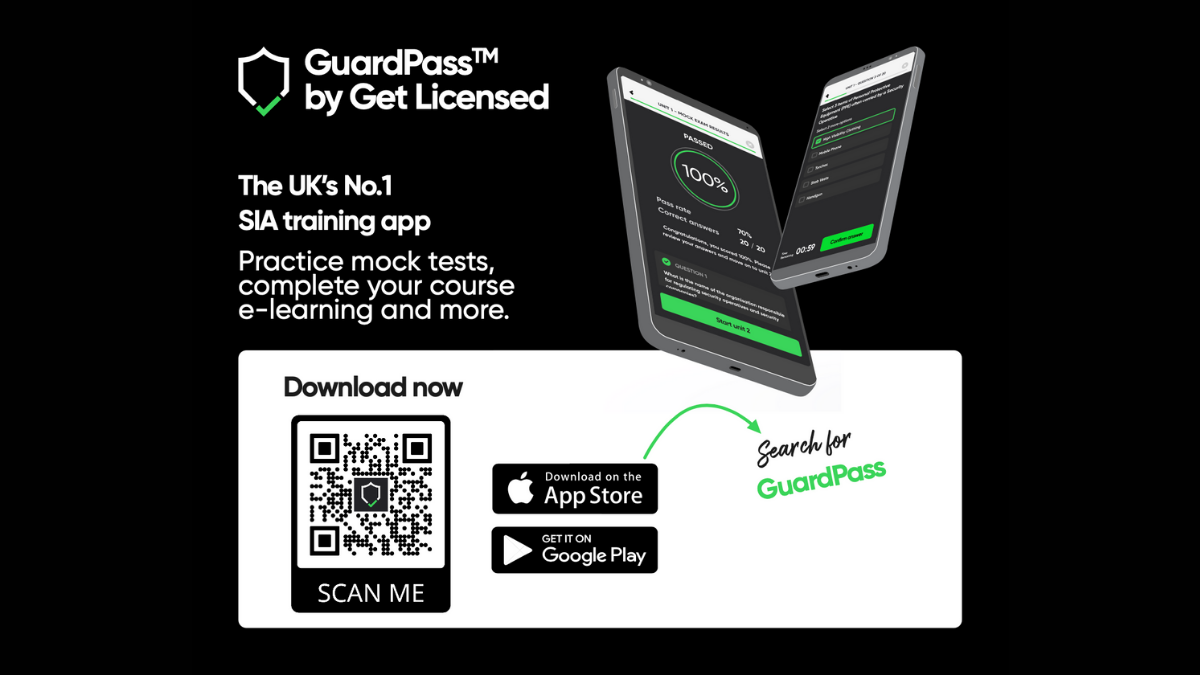 Whether you choose to become a trainer, a security boss, a team leader or start your own business — the choice is yours.
But nothing changes until you take action! Get enrolling now on a course near you — and grab the GuardPass app to keep your knowledge fresh.
The UK's number 1 course finder
Best price guarantee
We offer price match if you find the same course cheaper elsewhere
100% money back guarantee
Get a full refund if you don't like the course. Terms apply.
5-star customer support
Consistently rated 5-stars on review sites like Trustpilot
£0 booking fee
We never charge any booking or hidden fees
Instant eLearning access
Get FREE access to eLearning course materials instantly after you book
Top-rated training providers
Over 90% of our customers pass the exam in the first attempt