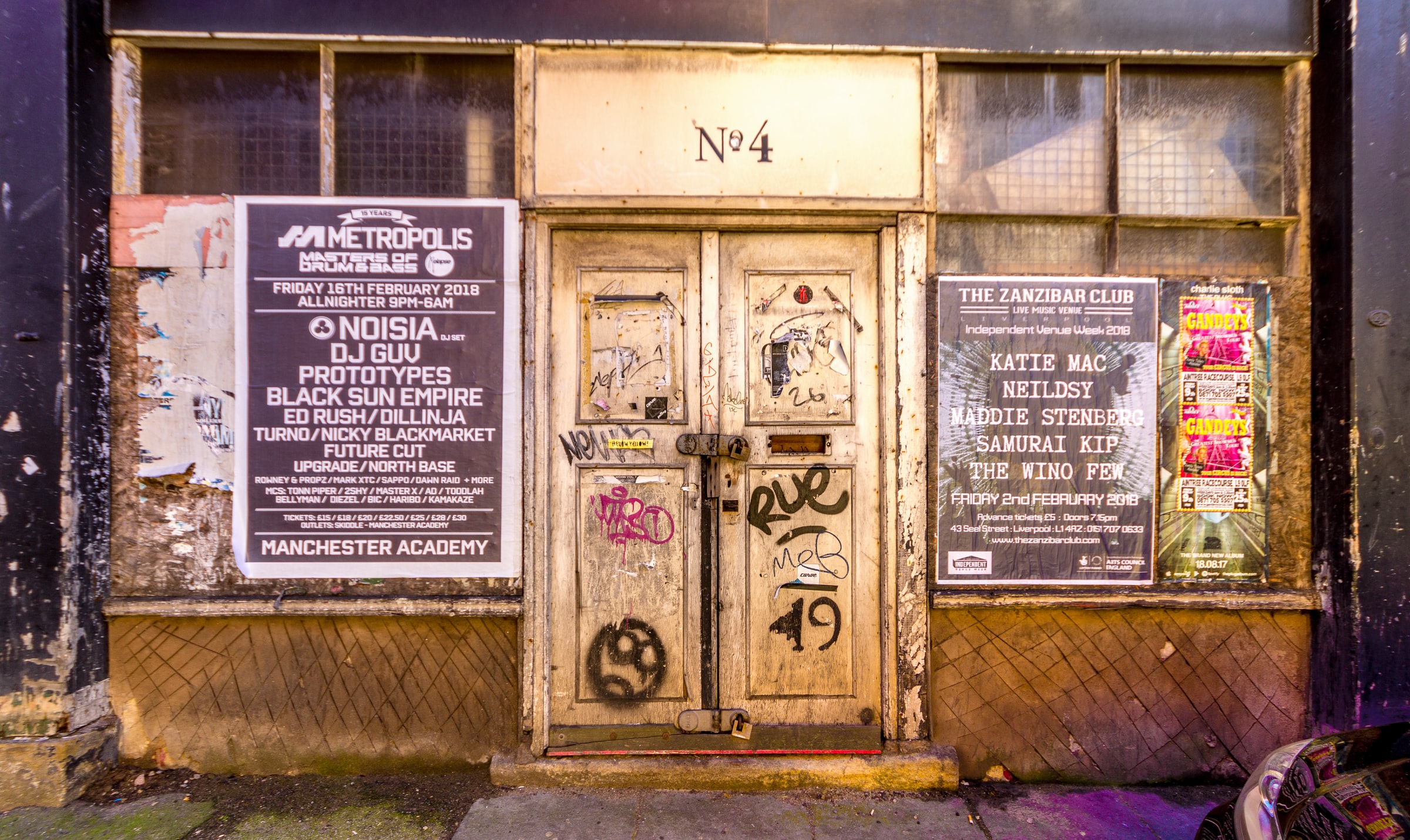 What to Expect When Working the Door After Lockdown
It felt like a lifetime of waiting, but pandemic restrictions are lifting all over the UK. That means many of us are enjoying getting out for the first time in ages. It also means plenty of security professionals with an SIA Licence are out working the door after lockdown.
It's great news for everyone, and exciting for people in the security industry who can return to work. There are also plenty of you who made good use of lockdown time, retraining to get licensed for security.
Lockdown might be over, but the virus is still part of daily life. That means keeping some extra details in mind when working the door. In this article, we'll highlight some tips to keep you and the public safe.
You can get more information on what we discuss here at Gov.uk — including when to intervene physically, and how to restrain people safely.
Wearing a face mask when working the door
Keep in mind that there is a clear link between coming into contact with other people and getting the virus. Even if you get the virus and can handle it, people around you could catch it from you and be far less lucky.
That's why staying aware of yourself and your surroundings is so important. You'll cross paths with more people per day as a security guard or door supervisor than most other jobs do.
Unfortunately, that's also why security professionals are at such a high risk of getting Covid-19. For this reason, it might be wise to still wear a face mask when working.
While it can be uncomfortable, it keeps you and those around you safe. Also remember that many businesses are still making use of face masks, so you might also be required to by your employer.
Remember, new rules created by the government mean that nightclubs have to check for Covid Passes when checking guests at the door. That means you need to keep that in mind when working the door after lockdown.
Identify vulnerable people while working the door
Door supervisors often work at night. That means you might come into contact with more vulnerable people. It's your job to identify and help these people as best you can, using skills you learned in your security course.
Many things can make a person vulnerable. Look out for the following people:
People who have drunk too much alcohol or taken drugs
People getting unwanted attention
People left alone or separated from friends
Lost people
People being followed, threatened or harassed by another person
People who could be a victim of child exploitation
Anyone under the age of 18
Elderly people
People who seem mentally unwell, including hallucinations
People with a disability
How to help vulnerable people while working the door
If you see someone who you believe to be vulnerable, your objective is to make sure they're safe and can get home. You should always report your concerns to a supervisor or the venue's management.
After doing that, aim to get them home in the best way. Consider the following options:
You can call a relative to help, if the person wants you to do so
Have a taxi firm's number on hand to call and take the person home
There may be hostels or places run by organisations like YMCA or St John's Ambulance, if the person has nowhere to go
If you're unable to find another solution, you can call the police to help you
The work of professional security staff has always been a central part of keeping the public safe. While the post-lockdown UK comes with some added challenges when you're working the door, having the right knowledge on hand is all the confidence you need.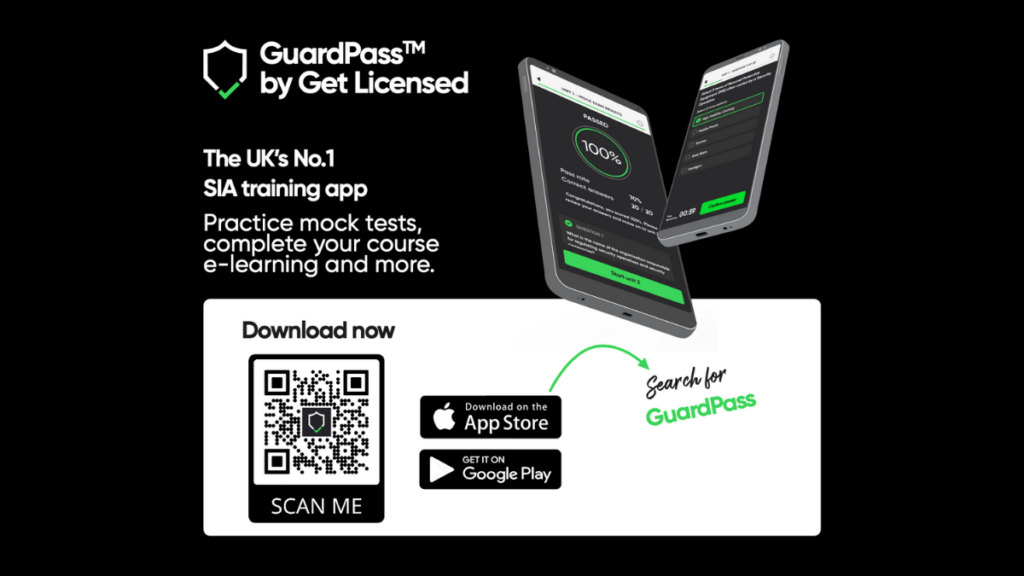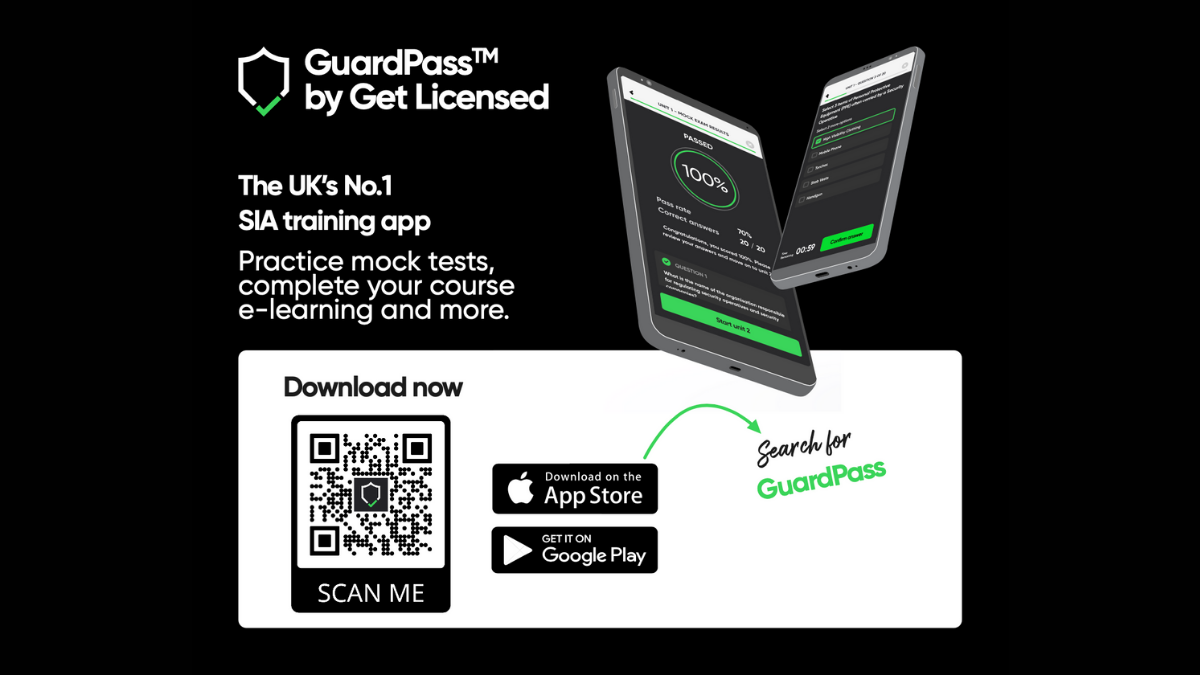 Our GuardPass app isn't just to help you find the best UK security training courses. It's also to keep you up to date with your skills — whether that's mock exams, extra support or ideas for which security course is next for you.
Worried lockdown made you out of practice for your job? Don't be. SIA Door Supervisor Top-Up Training or Security Guard Top-Up Training Courses will get you back up to speed in no time.
Solving the UK security shortage means we all need to move together in the best direction. It's natural to feel nervous before heading back out as a door supervisor — but with decent advice, you've got everything you need.
The UK's number 1 course finder
Best price guarantee
We offer price match if you find the same course cheaper elsewhere
100% money back guarantee
Get a full refund if you don't like the course. Terms apply.
5-star customer support
Consistently rated 5-stars on review sites like Trustpilot
£0 booking fee
We never charge any booking or hidden fees
Instant eLearning access
Get FREE access to eLearning course materials instantly after you book
Top-rated training providers
Over 90% of our customers pass the exam in the first attempt