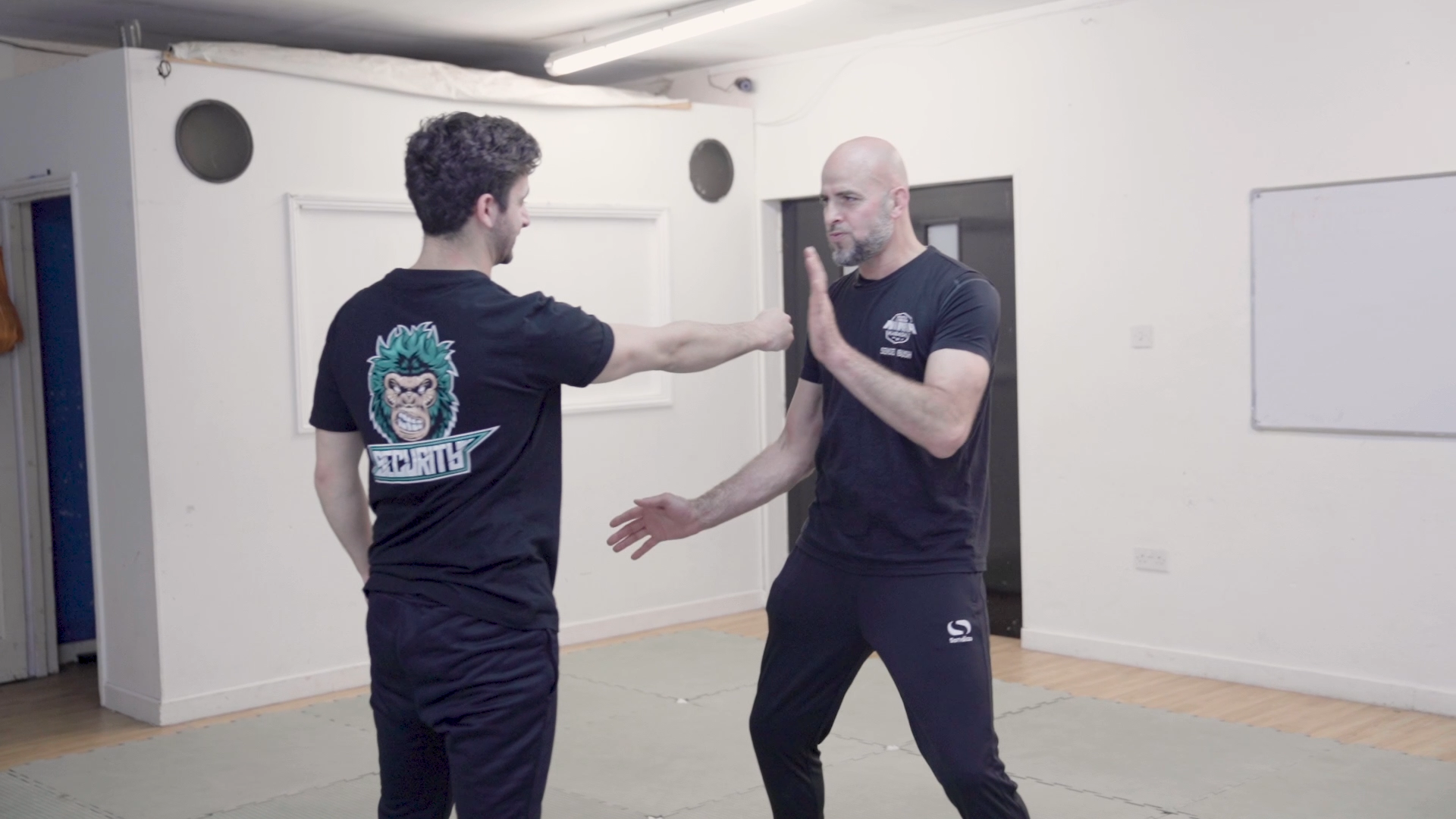 Advanced Self-defence training for security professionals
Over the last year, reports of violence in the UK have been on the rise. Self-defence has never been more important than it is now. Everyone should have the right to feel safe. One way to ensure your safety is to get self-defence training to prepare yourself for oncoming danger so that you can react positively to control any situation.
Advanced Physical Intervention Training course
Our Advanced Physical Intervention Training Course can help you become more street safe, equipping you with the essential confidence and skills needed to avoid dangerous situations, regardless of whether you work in security or not. So, get street safe with Sensei Ibush Kabashi, our 5th Dan MMA Jiu-Jitsu instructor and expert in mixed martial arts, at his Advanced Physical Intervention Training Course.
This training course is designed for Door Supervisors and Security Guards who want to learn self-defence.
Our Advanced Physical Intervention Training Course that focuses on self-defence will give you the skills and confidence needed to defend yourself from an attack, without needing to be 6 foot tall and 15 stone.
In this course you will learn techniques that can easily be used to immobilise an attacker, turning a dangerous situation into a safe situation in a few crucial seconds. These techniques can be applied to situations when danger is posed from one single assailant or multiple attackers, while working in security or any other job, at work or in your spare time.
So, develop your skills and feel more confident in your role. Learn Advanced Physical Intervention techniques that include:
Standing defence
Ground defence
Throws
Locks
How to strike
Keep yourself safe as well as others around you
What will you learn in the course?
The course runs for 1 full day and is divided into various sections.
Learn from the best, Sensei Ibush Kabashi, a 5th Dan MMA Ji Jitsu Instructor.
How to book the Street Safe Defence course?
It's easy. You can book the course online or call our friendly customer service line on 0207 078 7259.
The UK's number 1 course finder
Best price guarantee
We offer price match if you find the same course cheaper elsewhere
100% money back guarantee
Get a full refund if you don't like the course. Terms apply.
5-star customer support
Consistently rated 5-stars on review sites like Trustpilot
£0 booking fee
We never charge any booking or hidden fees
Instant eLearning access
Get FREE access to eLearning course materials instantly after you book
Top-rated training providers
Over 90% of our customers pass the exam in the first attempt