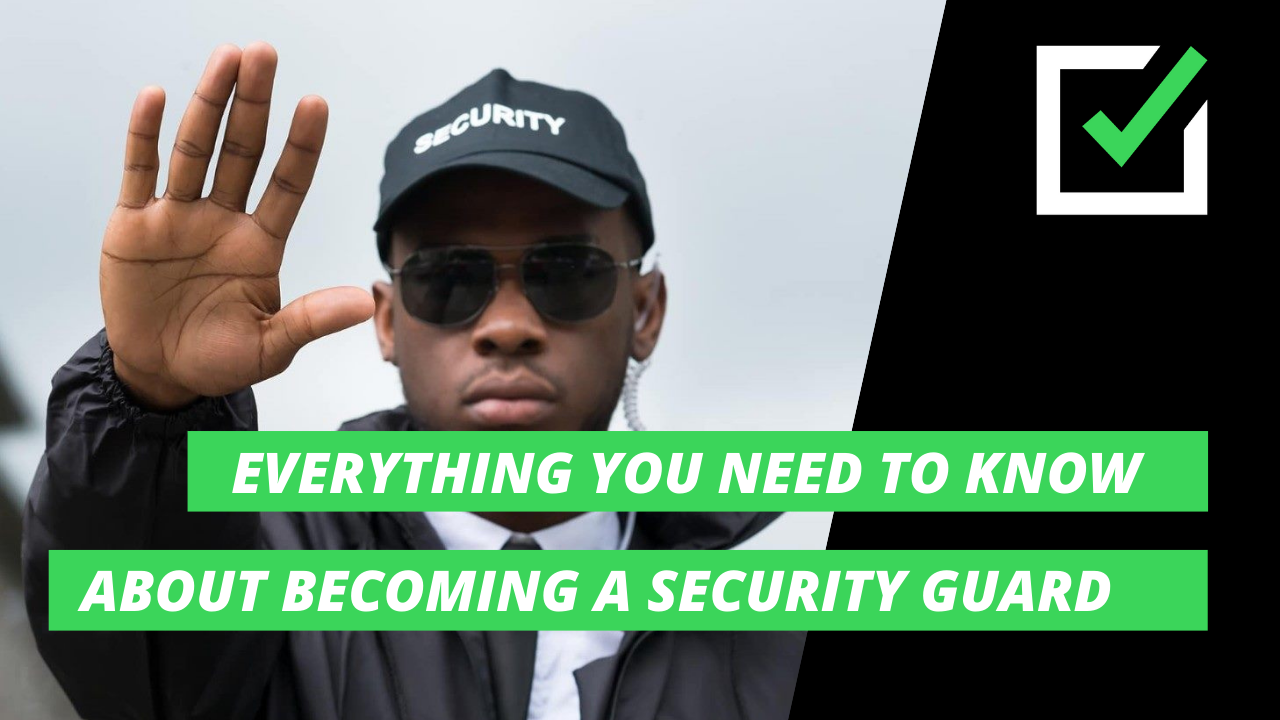 2021 is being hailed as a year like no other in living memory. After the first and second world war, streets and communities were almost non-stop parties as people celebrated the end of hard times. 
Well, it's not been as bad as a war, but it's certainly been an uncertain and challenging time for all of us. 
Over the pandemic, many of us have lost jobs as businesses that haven't been able to stand weeks and months of closure. Much needed income has been lost, along with a sense of purpose. And having to claim benefits, as well as being cooped up under curfew, has all been a struggle. Many people have been affected by contracting Covid themselves or family members as well. 
A new career for a new era
So, with a much more positive summer approaching, perhaps you are looking at getting into a new career. Well, the good news is the security industry is thriving. As you head back to shops and the city centre, you'll perhaps notice security guards where there weren't before. 
There's a huge demand for security guards right now! The security business is thriving, so why not consider starting a new career in this sector? 
Which begs the question, how do you become a security guard? Well, here are the main criteria for becoming a security guard. 
Requirements for becoming a security guard
You must be aged 18 or over. And you also need to be able to pass identity and pass a criminal record check. 
With those criteria being met, you need to complete an SIA training course. 
And you need to pay for a licence. The licence costs £190 and takes about 25 working days to come through. You'll need to make sure that you provide proof of your identity, course qualification and evidence of your right to work in the UK. When you apply for the licence, that's when they'll complete a criminal record check. That's why it can take up to six weeks to come through.
You can check out a course that is local to you by clicking the link here. 
Stress-free courses
But what about the course? Any type of course or qualification can be daunting. There's the thought of learning new things and will you pass the course. Well, there's no need to worry about that either. 
Friendly, down-to-earth trainers run the courses. Many of which have previously been security guards. They'll explain what it's like to work in the industry and all the things you need to know. 
The course has a pass rate of 90%, and while you will have to learn new things and take tests to show you have understood the information, everything is delivered in easy to digest bite-size pieces. 
What will I learn?
You can even take mock tests to practice the type of questions that you'll be asked. You don't need any GCSE passes to take the course, but you should understand English well. You'll enjoy learning practical things such as how to deliver first aid and how to deal with conflicts, and diffuse situations that have the potential to get out of hand. You won't be expected to be trained in any kind of martial arts or be a super strong gym buff. 
The course only takes four days and costs as little as £179.99. The courses are hosted at over 85 locations around the country and are run in pleasant surroundings at conference centres and hotels. If you are not happy in any way about how the course is run, there's a money-back guarantee. You can even pay for the course in instalments. 
It's definitely a way to unlock your earning potential and has a super cost-effective low barrier to entry. And there are many ways to progress into team leading, training, management, and other positions such as CCTV operation. Find out more by watching the video below and book a local course today.
The UK's number 1 course finder
Best price guarantee
We offer price match if you find the same course cheaper elsewhere
100% money back guarantee
Get a full refund if you don't like the course. Terms apply.
5-star customer support
Consistently rated 5-stars on review sites like Trustpilot
£0 booking fee
We never charge any booking or hidden fees
Instant eLearning access
Get FREE access to eLearning course materials instantly after you book
Top-rated training providers
Over 90% of our customers pass the exam in the first attempt