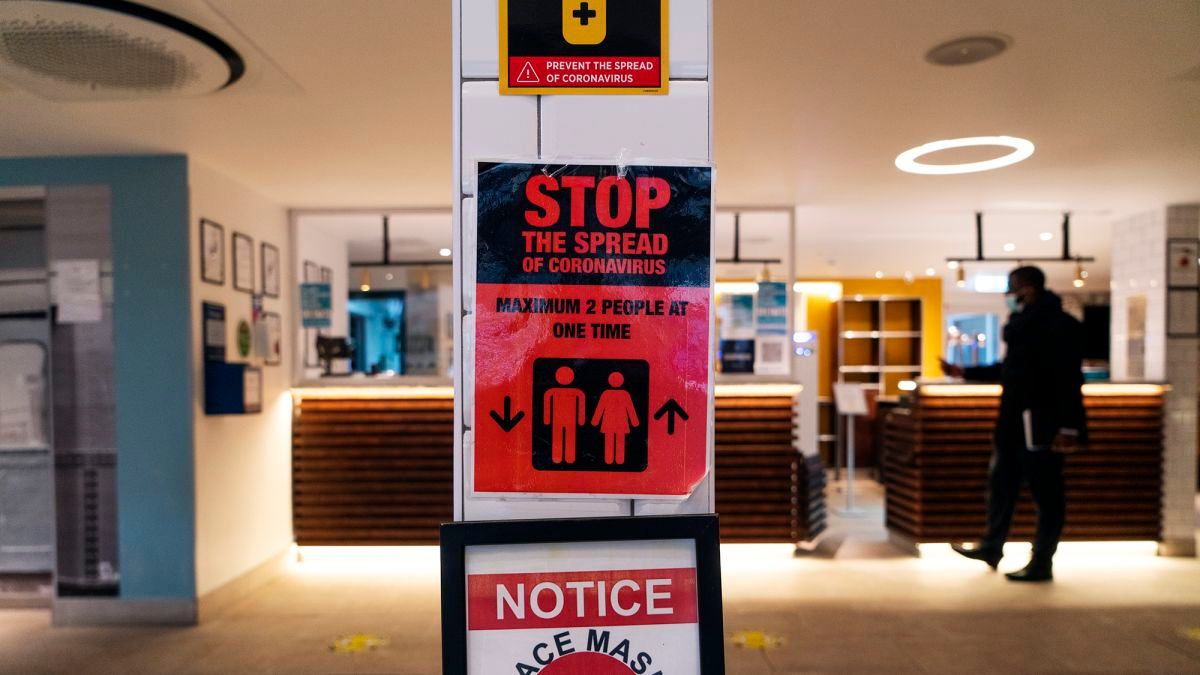 There was some disturbing information that came to light recently concerning security at Covid quarantine hotels.

As we all know, many people have been quarantined at hotels. With all the concerns about safety with the pandemic hanging over us, a quarantined hotel is a place you would hope to feel safe. But, the opposite, in fact, was the truth, which came to light in this unfortunate report by the BBC.

According to some women who had to quarantine at various hotels, they were subject to sexual harassment from some members of the G4S security team. Whilst quarantined people are not at hotels of their choosing, they could at least order some takeaway and do some Netflix bingeing and chill out for the required period. But the women in this report weren't able to relax at all.

One of the women alleged that the security officer at her hotel even mimed having sex with her while they were alone in an elevator. The report has raised eyebrows as the SIA has strict hiring protocols and mental health evaluations before a person can even think about joining the industry.

Their behaviour is entirely out of character for well-trained officers. Another officer was accused of asking one of the women for a hug and selfie. While this may not seem like an audacious request, it should never be requested whilst one is on duty. Of course, G4S launched an investigation into the women's claims hoping to uncover if the officers acted in such a disorderly manner.

Incident at the Pentahotel in Reading
One of the alleged complainants, Marie Sidwell, was spending her required quarantine time at Pentahotel in Reading. The 28-year-old nurse from Nottingham had just returned from working in Dubai. She decided to order some things from Amazon. When the parcels were delivered the first time around, the correct protocol was followed. The guard simply knocked on her door and stepped back while she collected them.

However, according to Sidwell, the second guard asked her if she played cricket before saying that she reminded him of someone he knew. This seemed innocent enough until he asked her for a photo. She revealed the conversation to the BBC.

"He said, 'Can I take a photo of us together?' and I said, 'No, I'm in my pyjamas, and I'm supposed to be quarantined,' and he said, 'It's OK, I'm negative'".

I took a step back into my room, and he stepped towards me and said, 'Can I have a hug?' and he was coming towards my room. I was pretty panicked and quickly shut the door.

"There was a peephole, and I watched him go down the corridor and then he walked back and stopped outside my door. I could see him standing there."

Disturbed at the young man's behaviour, she contacted management, who told her that they would see to it that she wouldn't see him again. Her fears were heightened about the situation after learning that all the guards posted had card access to all the guests' rooms.

What made her experience even more anxiety-filled is that the same guard brought her another package, this time from Deliveroo. She was so shaken that she didn't leave her room until her quarantine period was over.

Incident at the Heathrow Bath Road Holiday Inn
Katherine Godolphin shared her experience at the Heathrow Bath Road Holiday Inn in another alleged case of misconduct. The 46-year-old had just returned from her work which focused on conservation and anti-poaching in Zimbabwe. She shared that a security guard who shared a lift with her made humping gestures. What she said happened next was nothing short of scandalous.

According to Godolphin, the same guard who accompanied her on her exercise time once again used the lift to express his hidden desires. This time he became angry that there were security cameras and allegedly began to feel between his legs with his back turned to the camera. She added that he informed her that his testicles were burning, and he needed relief.
Those are just two cases that were reported on. However, the BBC said other women had reached out to them and had told their stories. Janet Wheeler said that her stay at Delta Hotel by Marriott in Milton Keynes was marred by a security guard. He asked her "If she was married, if she was travelling alone, and if she liked black men."

Overview of responses
The hotels involved have distanced themselves from the security firm in question, saying they had no choice in the matter but would assist with any investigations. A government official said: "Allegations of sexual assault are taken extremely seriously. The government continues to ensure every person in managed quarantine gets the assistance they need, and will support any investigation."

As for G4S they have been having a tough time lately with their public image. First, the England team fired them and now this incident has made headlines. The security industry is rightly seen as the "fourth" emergency service.

In fairness, G4S, just like the police, in the case of the Sarah Everard murder, cannot be held responsible for the actions of certain individual members of their staff. And all the G4S staff have been vetted by the SIA.

After the reported incidents, G4S issued a statement and said that they would ensure that a thorough investigation would be conducted.

Part of that statement read: "Should we be made aware of any wrongdoing, robust procedures are in place to ensure the employee is removed from the site while G4S carries out an investigation and if appropriate, the police."Security guards at Covid hotel caught ….
Credit for Image: CNN
The UK's number 1 course finder
Best price guarantee
We offer price match if you find the same course cheaper elsewhere
100% money back guarantee
Get a full refund if you don't like the course. Terms apply.
5-star customer support
Consistently rated 5-stars on review sites like Trustpilot
£0 booking fee
We never charge any booking or hidden fees
Instant eLearning access
Get FREE access to eLearning course materials instantly after you book
Top-rated training providers
Over 90% of our customers pass the exam in the first attempt