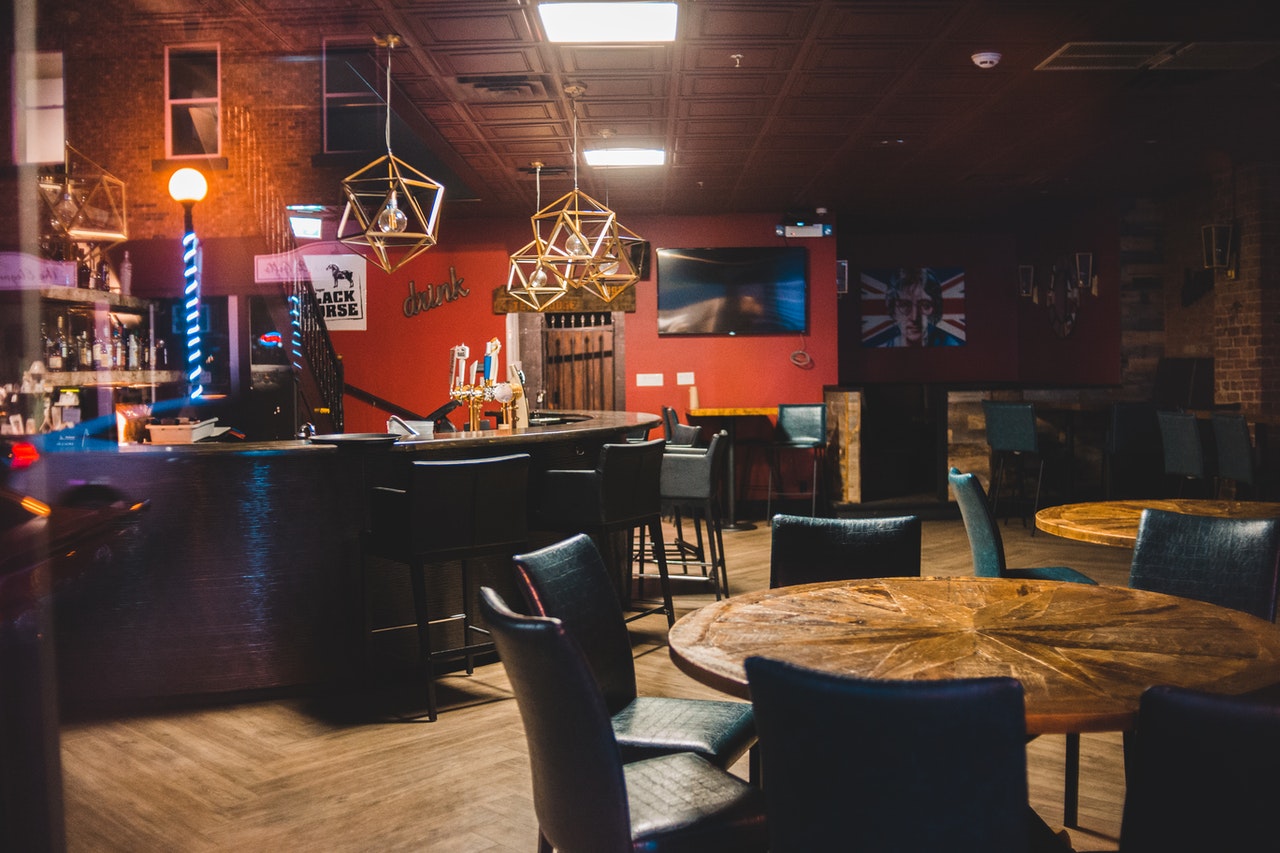 Finding the Best UK Pubs
Whether you're a door supervisor looking for the next job, a personal licence holder considering your career options, or just out on your course and after a pint… you need to know where the best UK pubs are!
Read on to go on a nationwide pub crawl, from Glasgow to Penzance.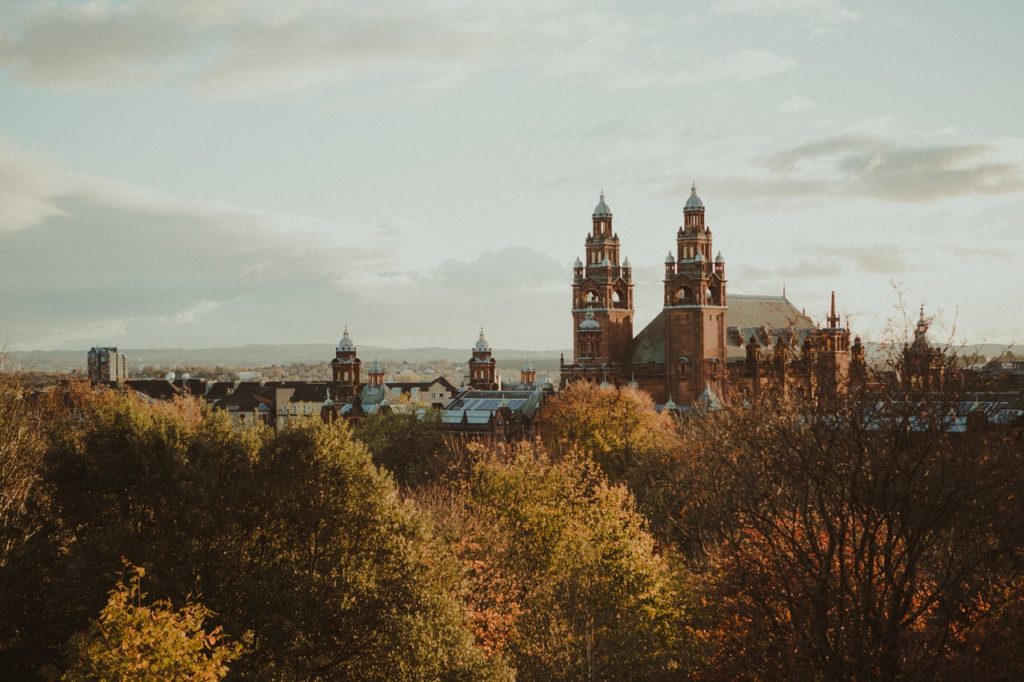 Best Glasgow pubs
When in Glasgow, you have to try The Pot Still. If you love whisky, this is the place to be, with an incredible 700 whiskies available. If whisky is your thing, be sure to give them a call and arrange a whisky tasting experience. They also serve the best Scottish and German beers.
This pub has been around since 1867. It was previously called the McCall's Bar but became The Pot Still in 1981.
You're strongly advised to book a table, as this is a busy pub! The food at the Pot Still is all about classic pies, as well as haggis with neeps and tatties. There are also vegan and vegetarian pies available to order.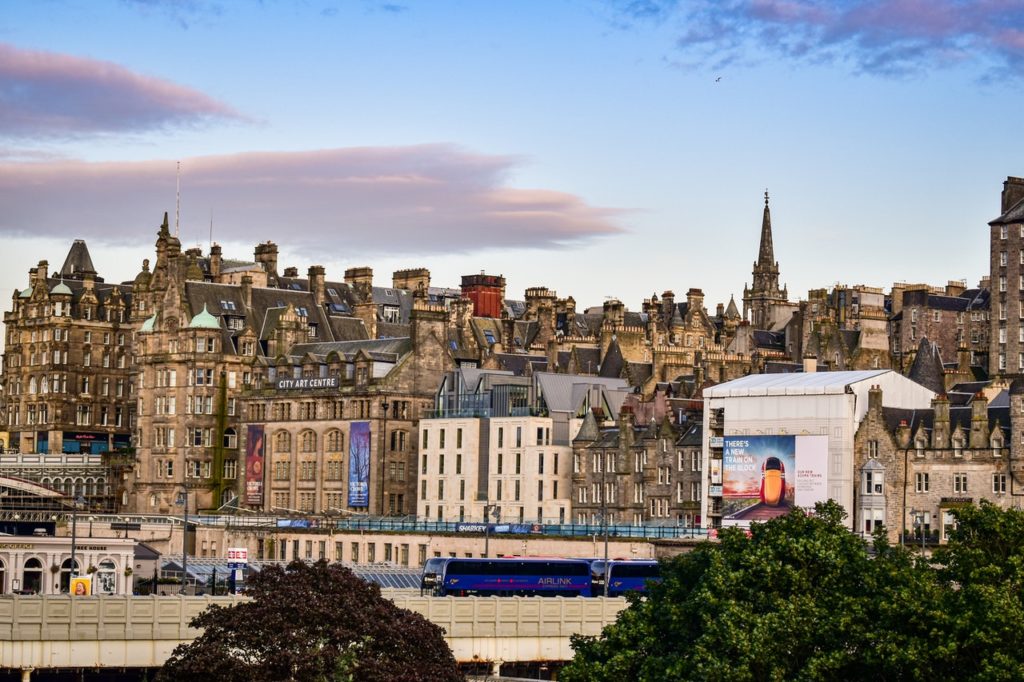 Best Edinburgh pubs
If you're in Edinburgh, then you want to stop at The Hanging Bat. This pub stands out as one of the best UK pubs not just for its unique name, but also for its tapas-style small plates menu.
This is done to pair your food with their wide range of beers. What makes this one of the best pubs to visit is the onsite brewery. They are always looking for new recipes and creating a balance between favourite homebrews and commercially-made ones.
While they may not be rich in history, having only started in 2012, their microbrewery is certainly a hit with both the locals and tourists. If you're not into beer, you can choose from their variety of wines, liqueurs, spirits, whisky, and soft drinks.
Their menu is quite affordable, and if you're looking for a cheap starter while you enjoy your beer, they have you covered. You can order a snack like smoked almonds or cajun spiced popcorn.
If you want a bigger meal, you can get yummy options like spiced fries with aioli, or fried goat cheese with orange honey.
There's also a good number of vegan meals on the menu. It's a great place to take a break while enjoying a unique, culturally diverse menu.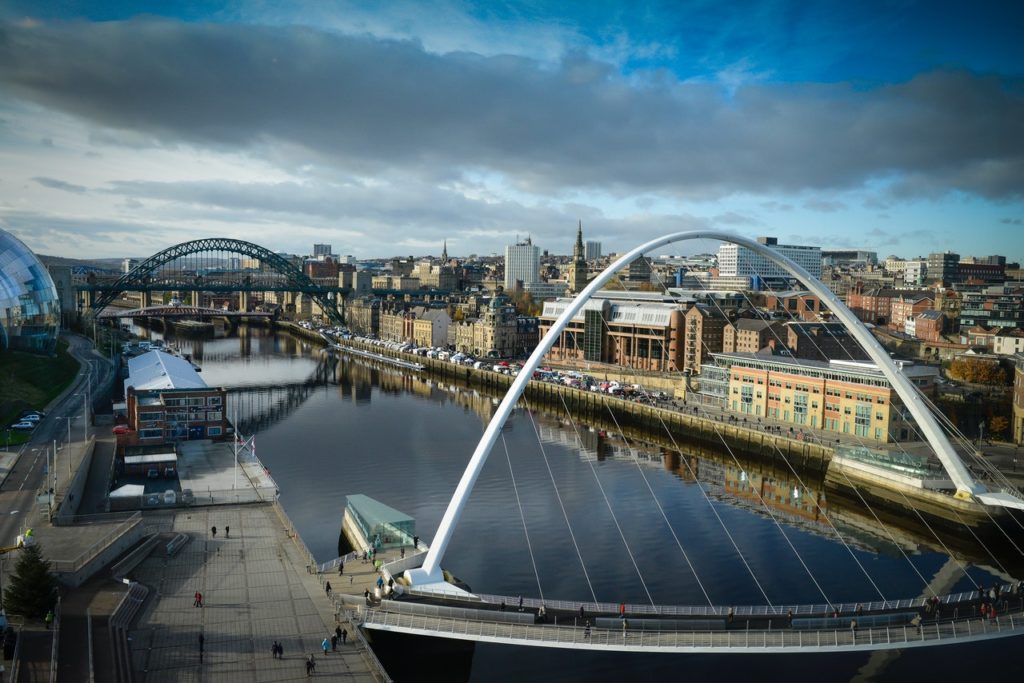 Best Newcastle pubs
If you're in Newcastle, consider the Botanist Bar. It has a huge treehouse at the centre, which definitely stands out. It's popular for its botanical atmosphere and themed cocktails, with a mix of fresh herbs, fruits, and spirits to make drinks with.
One drink worth trying is their botanical brew, the Pacific Brunette. It's a cool mix of cinnamon, rosemary, lime and apple juice, with gin, vanilla liqueur, and topped with Pacific Pale Ale.
The Botanist, being one of the best UK pubs, is a busy place. You'll be spoilt for choice when it comes to the food offered at the bar. They have a diverse menu to choose from, but they're famous for their Sunday roasts and hanging kebabs.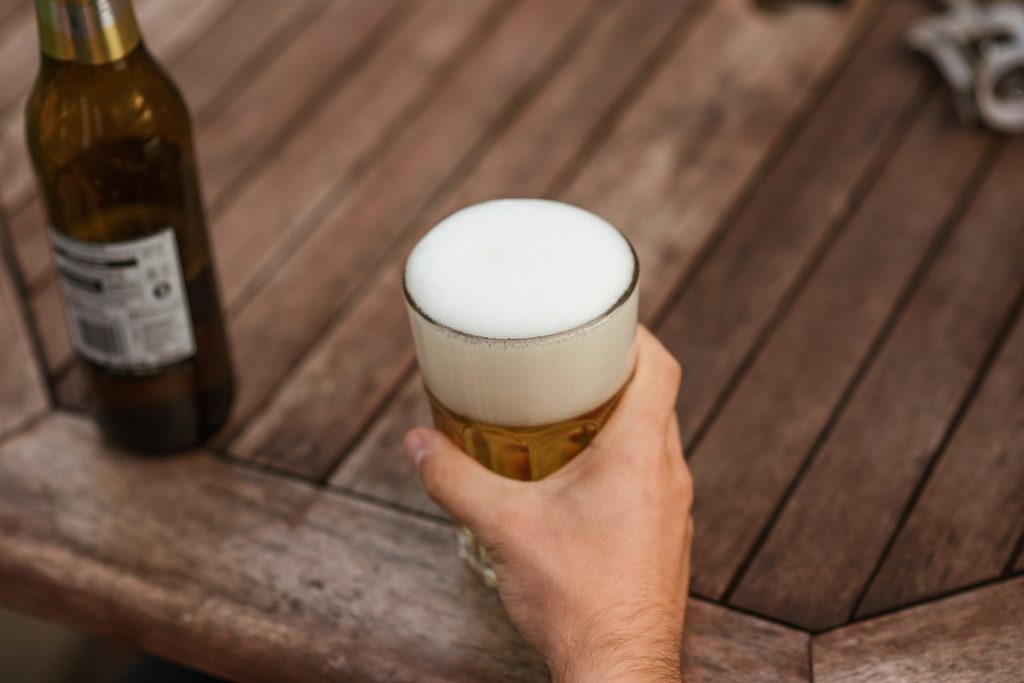 Best Middlesborough pubs
If you are looking to get a feel for the culture of Middlesborough, then you want to stop in at Rafferty's of Baker Street. It only opened its doors in 2017, but you can get a real feel for the town at this pub.
They focus a lot on community events like live music, open mic night and quiz nights. The pub is in the centre of the town has a very old school feel, with wines from all over the world.
The building has a rich history too. It was converted from a Victorian house. They also offer authentic ales and craft beers.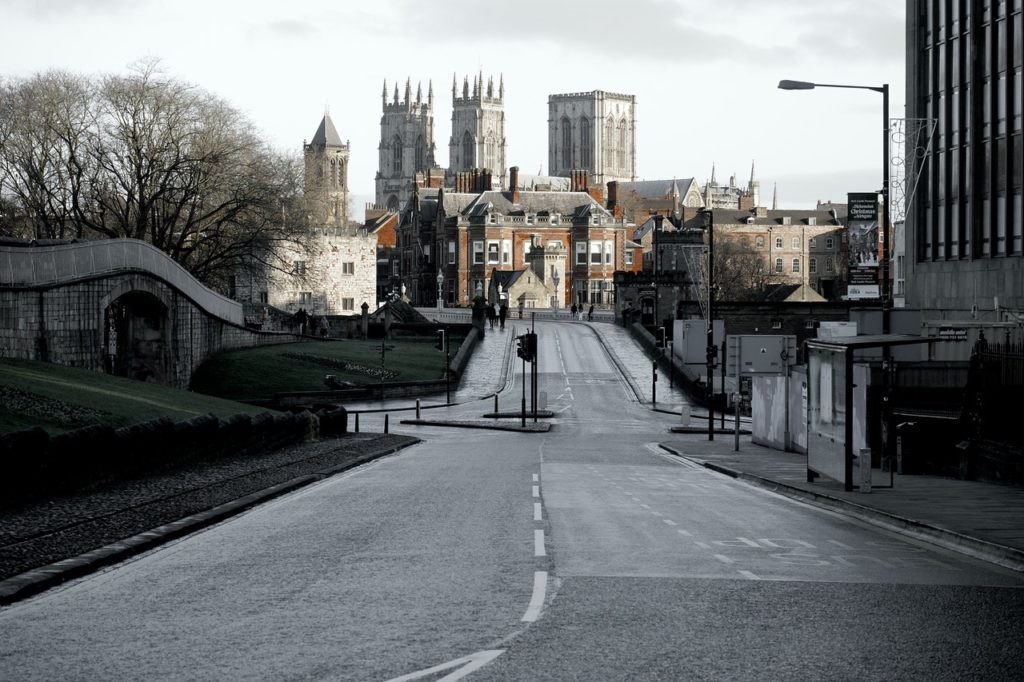 Best York pubs
York is a beautiful historic town that is well known for its connection to the Vikings. So why not stop in at Valhalla! What makes this one of the best UK pubs is their unique meals and atmosphere, which all have names from Viking tales.
You get a lot for your money here. You can enjoy The THÓR — Son of Odin, God of Thunder, which comes with York ham, Yorkshire free range smoked chicken and Yorkshire puddings.
They haven't left out the vegans either, as you can enjoy The SIF — Goddess of the Harvest, which also comes with a lot of food, including Shambles vegan sausage rolls.
If you're not in the mood for a main course, then you can try their snacks and sides menu. They also offer cake and coffee at good prices.
When you're ready for a drink, they have a wide range of beer and cocktails. Try Odin's Judgement by Half Moon Brewery.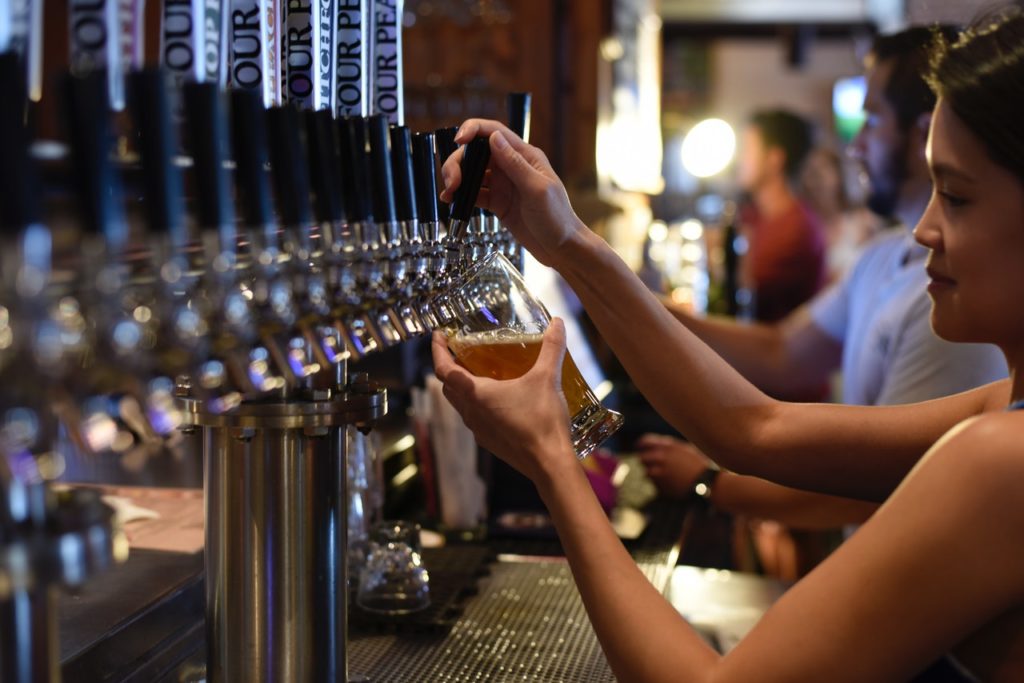 Best Harrogate pubs
Harrogate is Yorkshire through and through, but this North Yorkshire town is rather posh. The Fat Badger is an ideal place to enjoy a cold brew and a meal in this upscale part of the county.
The pub is in a Georgian manor and has a delicious menu. The prices are definitely on the higher side, but that's to be expected with the gourmet meals on offer.
At the Fat Badger, you can enjoy a teriyaki salmon or beer-battered haddock fillet. Try their grill, where you can enjoy lamb chops or rib-eye steak. They also offer good options for vegans.
If you don't want a full meal, you can check out the small plates menu, which also has some tasty offerings like black bean and sweet potato tacos.
The pub also has a wide variety of cocktails, beer and wine. If you want a little pep before you continue your pub crawl, then try the espresso martini over views of Montpellier Gardens.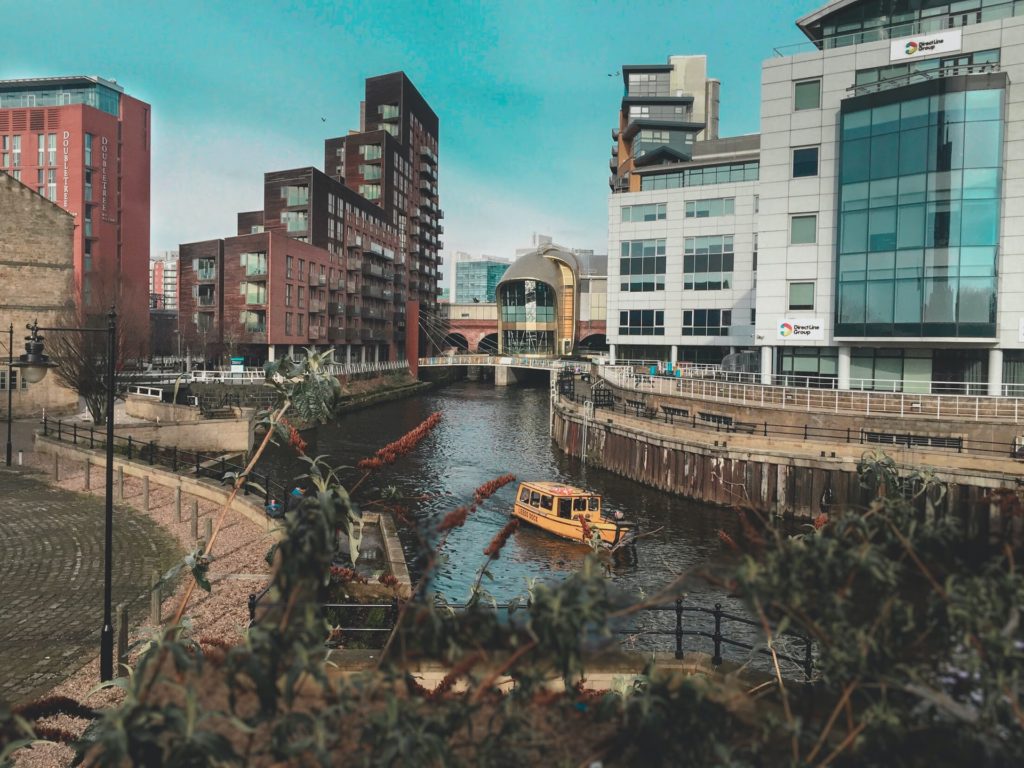 Best Leeds pubs
Leeds is brimming with pubs that cater to all kinds of people. A gem in this city we recommend is Tapped Leeds, which offers an American-style pub in the middle of the city centre.
If you're in the mood for a fresh brew, then this pub is for you. The beer is so fresh that it's made onsite using a Czech decoction brew kit.
The pub is the go-to for all things beer, but they also offer a wide variety of wines and other spirits. They've become trusted in the community since opening their doors in 2012.
Even though they're known for their beer, they're also famous for their stone oven pizza. Try the Tikka Pollo, which brings together mozzarella, chicken tikka, red onions, chillies and spicy mango chutney. Or try the Vegetariano, which also has mozzarella with a blend of veggies, including chestnut mushrooms.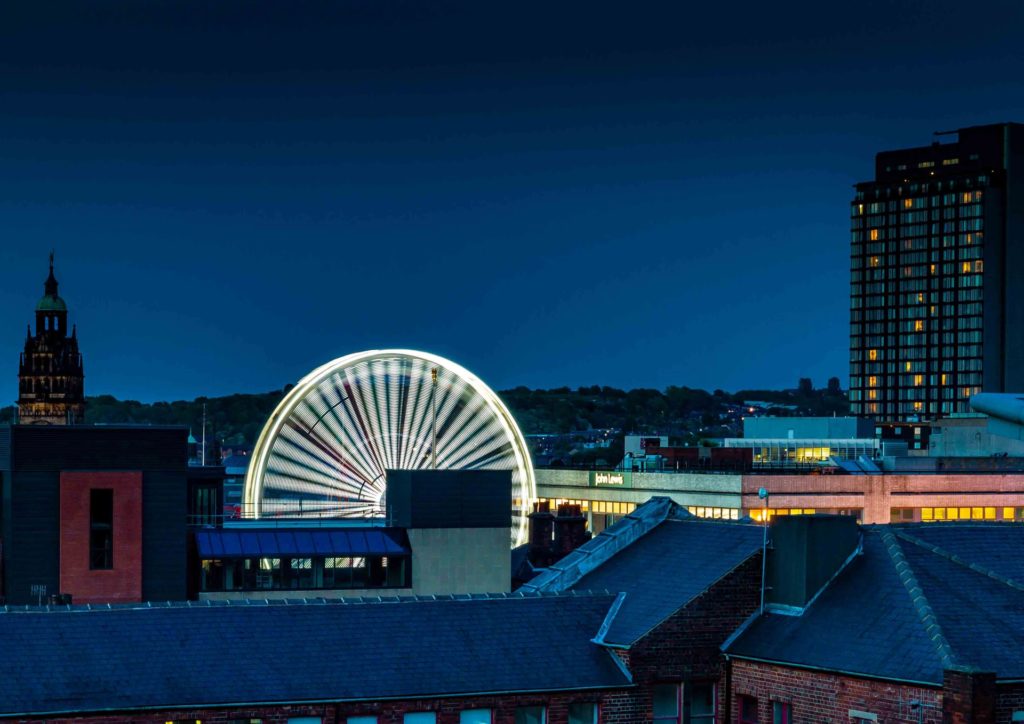 Best Sheffield pubs
We're in South Yorkshire now, and this city of steel is also culturally diverse and teeming with some of the best UK pubs. We picked The Fat Cat as the best, but it was pretty close.
What gave them the edge for us was their dedication to making real ales. The pub opened in 1990 and has earned top honours in beer production. They won the CAMRA Champion Beer of Britain for the Pale Rider.
This pub also has a pretty historic location dating back to 1850, known as The Alma, a public house. If you want to have a beer while learning about the history of Sheffield and the evolution of beer in the city, this is definitely the pub for you.
They also have a very reasonably priced menu that features traditional food. You can enjoy a steak pie or a cheese and onion pie for an excellent price, or try a gluten-free casserole instead.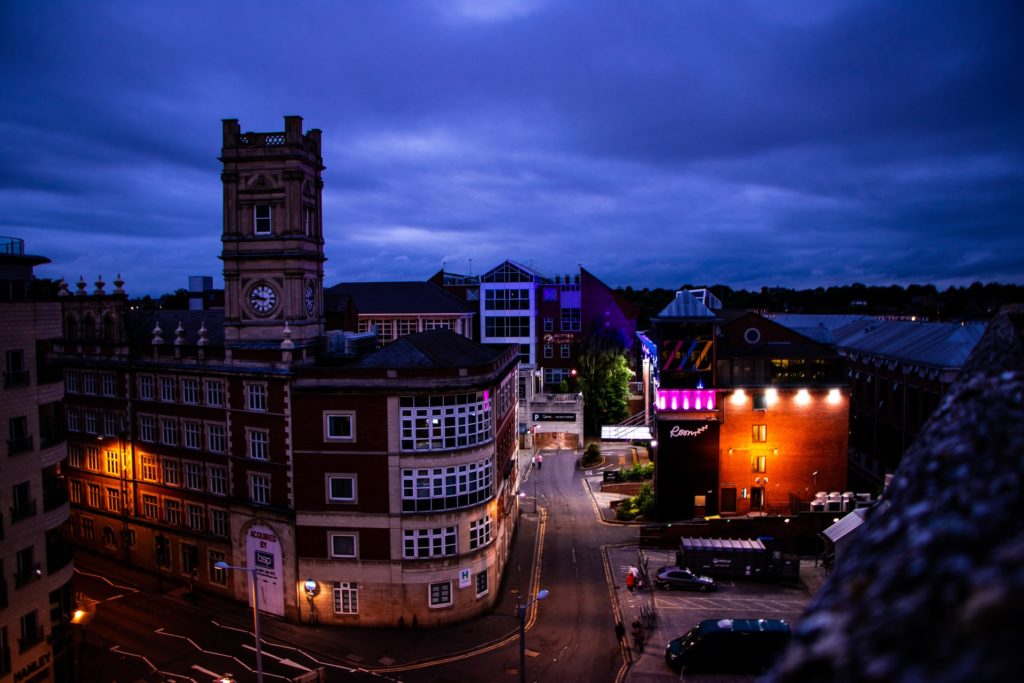 Best Nottingham pubs
Walk down a historic path when you stop by Ye Olde Trip To Jerusalem. This place is genuinely fascinating, and should be on any list of the best UK pubs. It was built into the rocks of Nottingham Castle, and is famous for the caves that were formed because of the soft rock the pub stands on.
Even the caves are historic, as they're believed to have been built sometime around 1068 AD. They were used as breweries back then. In the upstairs lounge, you can marvel at a cursed galleon that is wrapped in mystery and superstition. You can even check out who has owned the pub since 1776.
They have quite an outstanding menu, with something for everyone. If you feel like a more traditional meal like roast beef or lamb rump, you can choose from the traditional Sunday roast menu.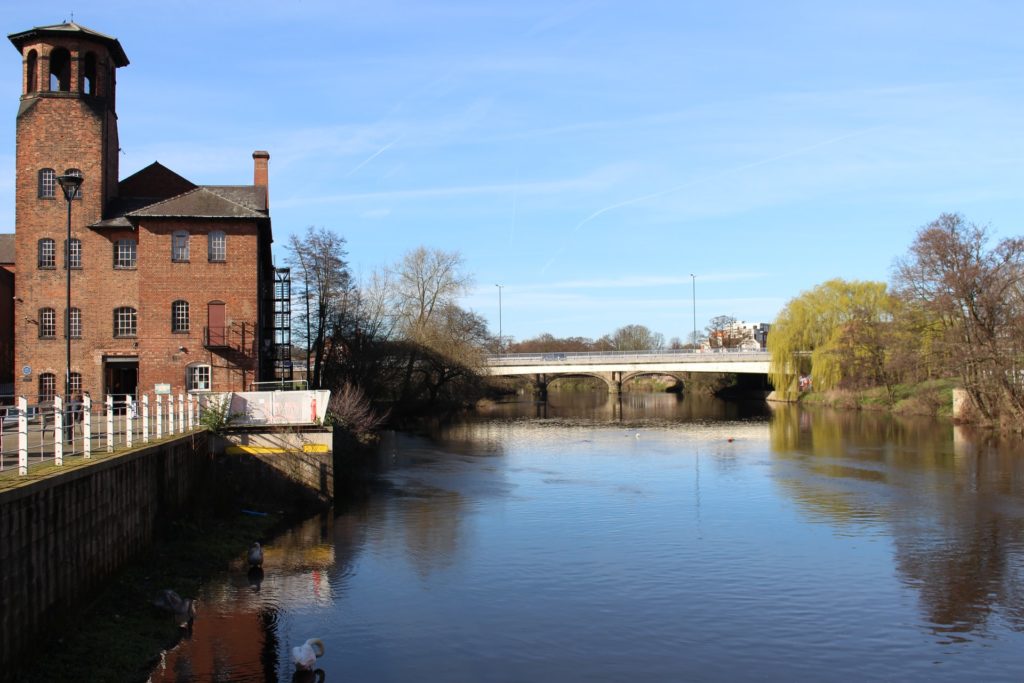 Best Derby pubs
Next, we move on to Derby, famously known for its role in Britain's Industrial Revolution. Some of the first factories and spinning mills were based in Derby. It's also home to some of the best UK pubs!
We chose the Five Lamps, which has been in operation since 2012. The Five Lamps has been featured in the Good Beer Guide. They offer an impressive list of beer, wine, cask ales, ciders and gins.
Just as impressive is the huge food menu on offer. The pub grub menu features food like chilli con carne or breaded scampi at very competitive prices. If you feel like a burger, you can check out the chicken cajun burger.
Not in the mood for a heavy meal? Then try the lite-bites menu where you can enjoy a BLT ciabatta or an omelette. The excellent prices for food and drink at the Five Lamps make it one of the best pubs in the area to visit.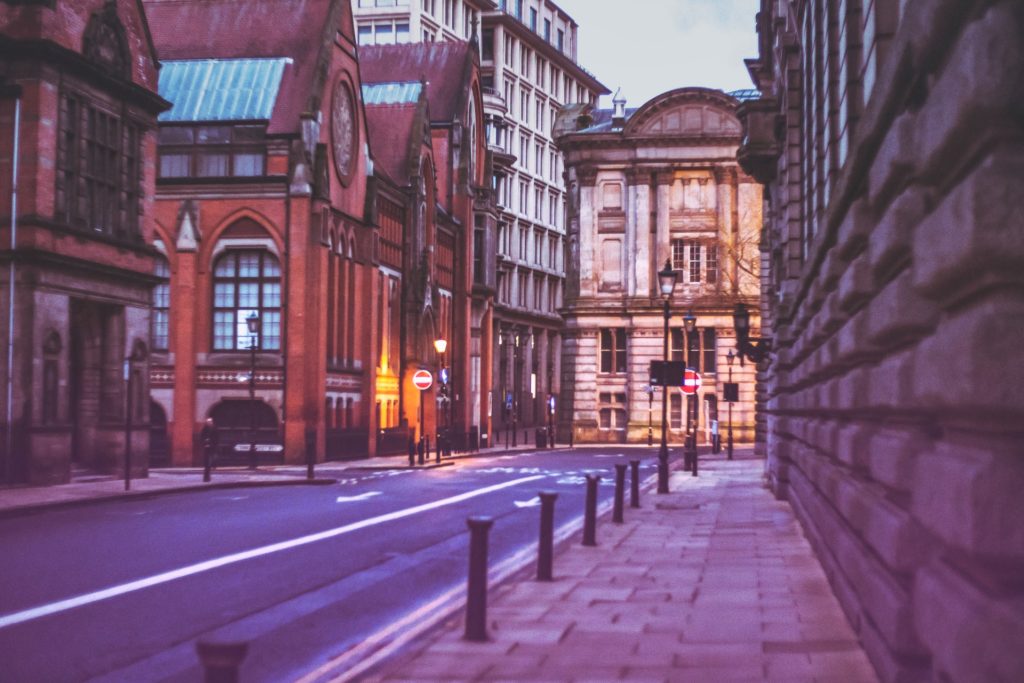 Best Birmingham pubs
The UK's third city, Birmingham, is a melting pot of cultures with hundreds of unique bars and some of the best UK pubs. It was a tough choice, but we named The Old Contemptibles as our pub of choice.
This pub is rich in history and has been the go-to place for many celebrities, politicians, and even famous cricketers. Since opening its doors in 1873, the pub has maintained a traditional space that patrons love.
They have an impressive menu that starts with bar snacks like halloumi fries and marinated olives. If you're looking for a reasonably priced starter, they also have you covered. You can enjoy a tomato and basil soup or smoked Scottish salmon.
Try not to fill up, though, if you intend to enjoy one of their famous pies. Try the buttermilk chicken pie, or if you want a vegan option, the lentil cottage pie might be more your speed. They also offer tasty sandwiches.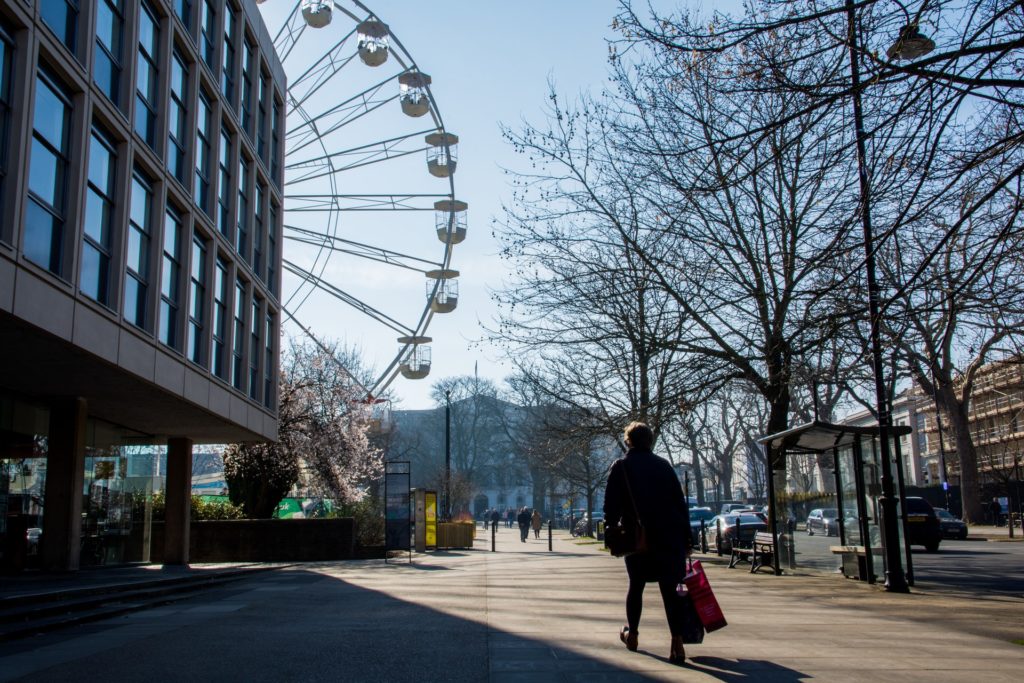 Best Cheltenham pubs
We can't miss stopping off in Cheltenham, home of the Cheltenham Cup races. We picked The Railway, a place loved by the locals.
It's ideally located in the heart of Cheltenham and has a great selection of beer and spirits, with a tasty menu. They stand out because of the Phi Phi's Thai Street BBQ.
Their small plate menu is reasonably priced and features some sought-after starters. You can enjoy some smoked chicken satay with peanut dipping, or if you want a more vegan option, you can try the sweetcorn and fine bean fritters.
You can try the Kang tofu and yellow vegetable curry with Thai pickle lettuce, or maybe the crispy whole sea bream. When it comes to drinks, you can enjoy beer, cider and other spirits, or even locally made wine.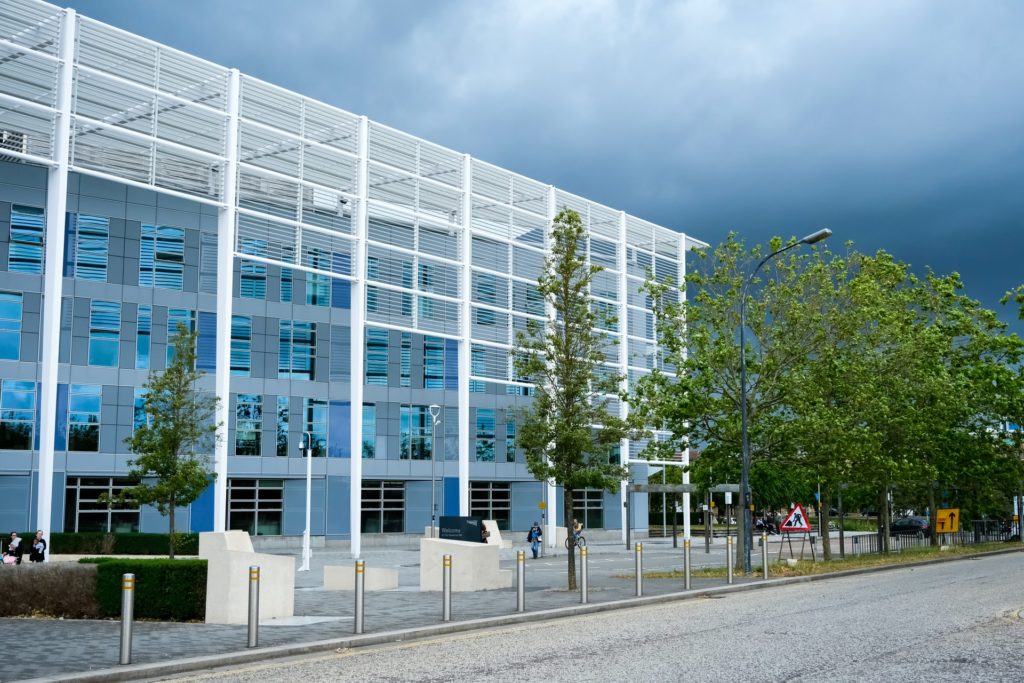 Best Milton Keynes pubs
If you're visiting Milton Keynes to catch a glimpse of the famous Concrete Cows sculpture, you might want a pub to enjoy while you're there. We suggest the Cross Keys.
The first thing about this pub is its striking appearance. It resembles a rustic cottage and boasts a warm and welcoming environment. You can also sit back, relax and enjoy the beer garden that they have.
The pub has an extensive menu for you to choose from as well. You can choose from their starters or grab an ultimate beef steak burger with their signature bacon jam, smoked applewood cheese, crisp bacon, and hand-battered onion rings.
You can try the vegetarian burger for a plant-based option, which comes with seasoned halloumi cheese, aubergine, red pepper, and spiced dill mayonnaise.
They also have a variety of pasta and salads to suit just about any taste. When you're finished, you can wash it down with a cold ale, beer or wine.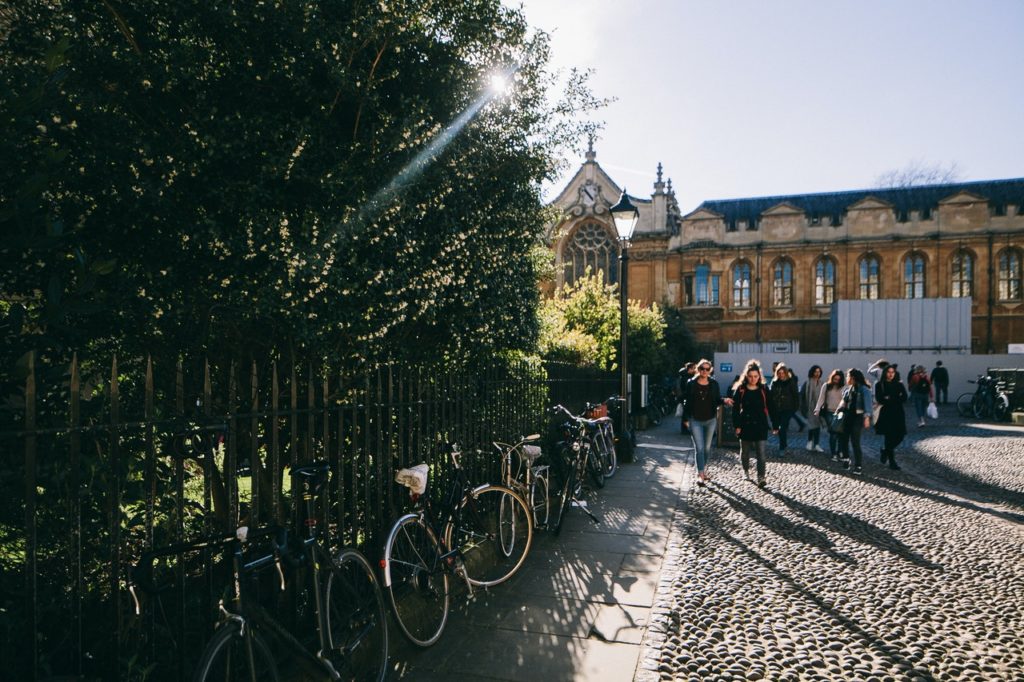 Best Oxford pubs
This beautiful university town has no shortage of the best UK pubs to quench its students' thirst. Few know how to do it better than The Old Bookbinders, who've been in business since 1869.
They were closed for a while, but reopened in 2011 to serve the community. They're also conveniently located away from all the noise, so that you can sit back, relax and enjoy.
The Bookies, as they are fondly called, have been able to maintain an old approach to modern times, which gives this pub even more charm. They are also one of the last establishments in Jericho.
The pub strives to maintain a relaxed atmosphere and serves up English ale with a French bistro menu. They also make changes to their menu regularly.
You can enjoy a la soupe du jour for a reasonable price, which is the vegetarian soup of the day served with French bread.
When it comes to the main course, you can try the Déplacer Les Montagnes, the Moving Mountains Burger. It's served in a brioche bun with a big tomato slice, lettuce and caramelised onions with French fries. You can also have your pick of wines from their impressive wine menu.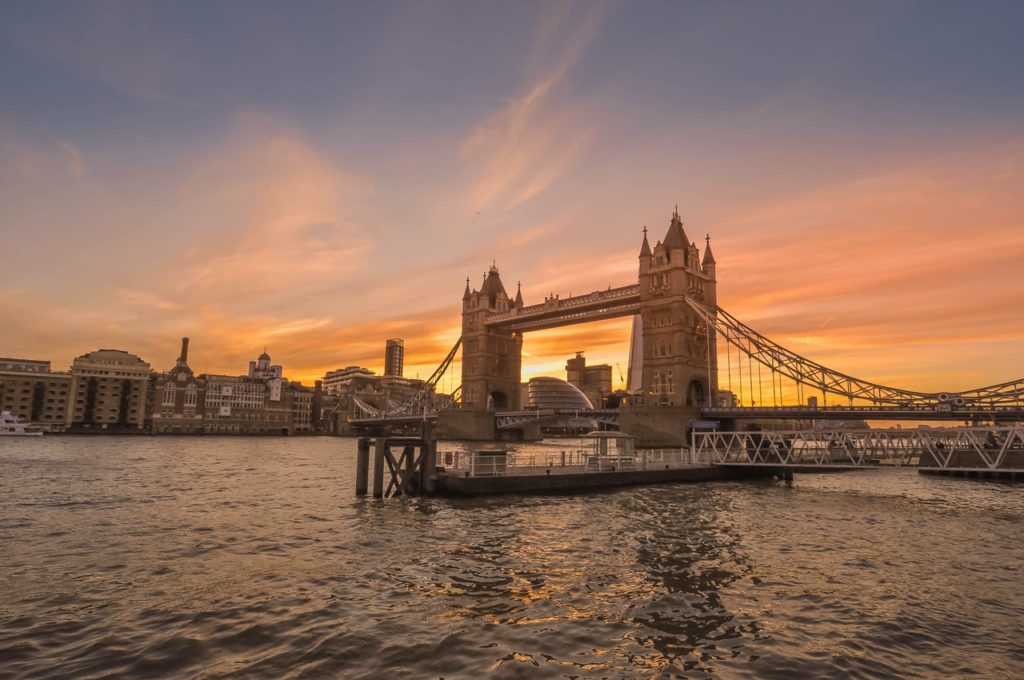 Best London pubs
The capital has thousands of pubs and bars to choose from. Picking the top pub wasn't easy, but if you're ever in the historic area near Hatton Garden, try The Ye Olde Mitre.
The pub is famous for its ambience, but it's also near to some fascinating historic sites, like the oldest Roman Catholic church in London, St Etheldreda's Church, built in 1280. There's also St Paul's Cathedral and The Old Bailey close by.
When it comes to food, they mainly focus on snacks and toasties. While enjoying a cold pint, you can munch on snacks like scotch eggs, pork pies or pickled eggs.
You can also enjoy their Beers From The Wood, which gives you a glimpse of how beer tasted in 1546.
The pub itself is also a piece of history. The original building was constructed in 1546 for the servants of the Bishops of Ely. It has an interesting story about a cherry tree that Queen Elizabeth I once danced around with Sir Christopher Hatton.
That tree is still in front of the building to this day.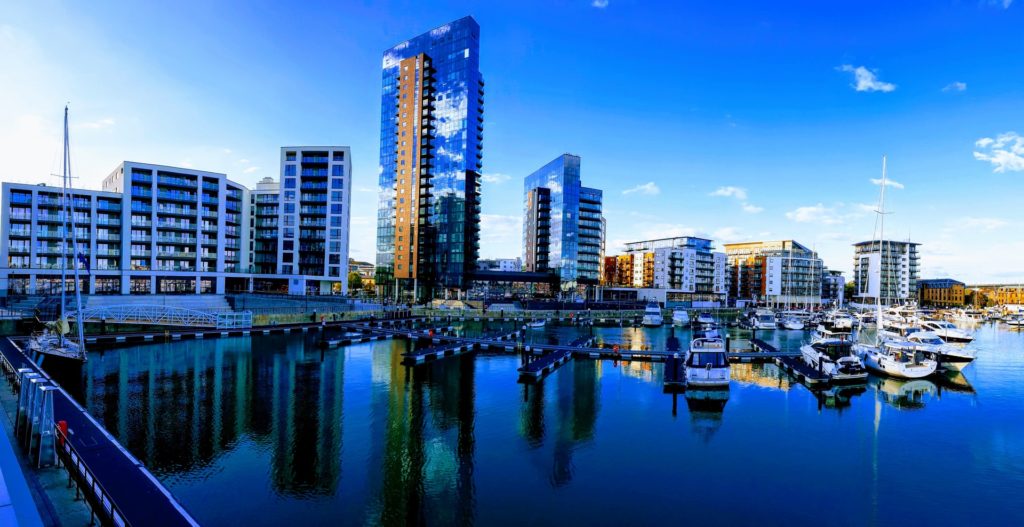 Best Southampton pubs
In Southampton, so many people rave about The Rockstone — and for a good reason!
The Rockstone is a country pub situated in the heart of the town. It's open from noon to midnight, with extended hours on Friday night until 1AM.
If you love craft beers, you will be spoilt for choice here. They have 24 taps serving a huge selection of craft beers, with premium lager and cider on cask and keg. They have a huge bottled beer menu too.
If it's not the beers that people love about The Rockstone, it's the fantastic burgers. They have to be tried to be believed, and there's a mighty selection too. But, if you're vegan, you'll also find a good selection, including a delicious buddha bowl.
The pub is described as cosy and dog-friendly, and there's seating outside with heaters.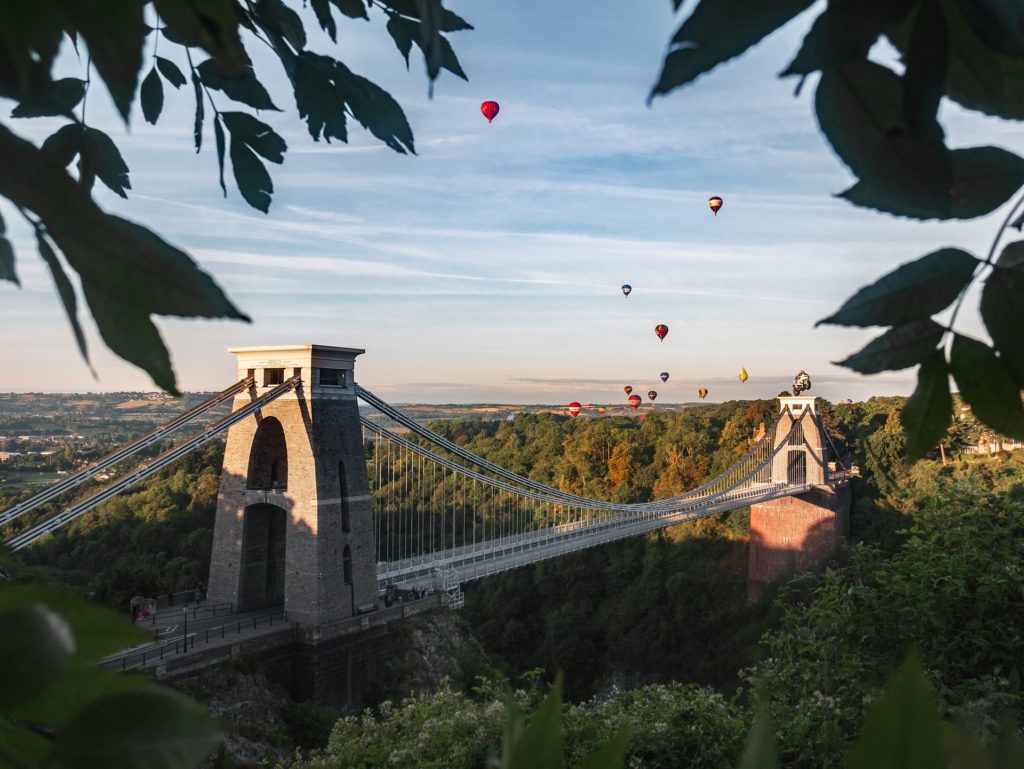 Best Bristol pubs
Bristol is an old city, yet has a young vibe. The average age of people in Bristol is 33, compared to 40 on average in the rest of the UK.
Catering to a younger crowd means you'll find sushi bars and some of the best UK pubs on the River Avon's harbour, which were once 19th-century warehouses.  
Although there are so many great pubs, we recommend The Bank Tavern as a great place to visit, and it's certainly a place with a sense of humour. They advertise themselves as dating back to the 1800s, having survived "an alarming number of riots, two world wars, Bristol City Council town planners and Thatcher".
The best time to try The Bank Tavern is on a Sunday from noon. The roasts are the talk of the town, using the best fresh local ingredients. They're so good they've won several awards, including Best Sunday Lunch at the Observer Food Monthly Awards in 2019 and the Bristol Good Food Awards in 2018.
This is also a quaint and old fashioned pub with live football and rugby on big-screen TVs. There's also live music, and a regular Tuesday night quiz starting at 8:30PM.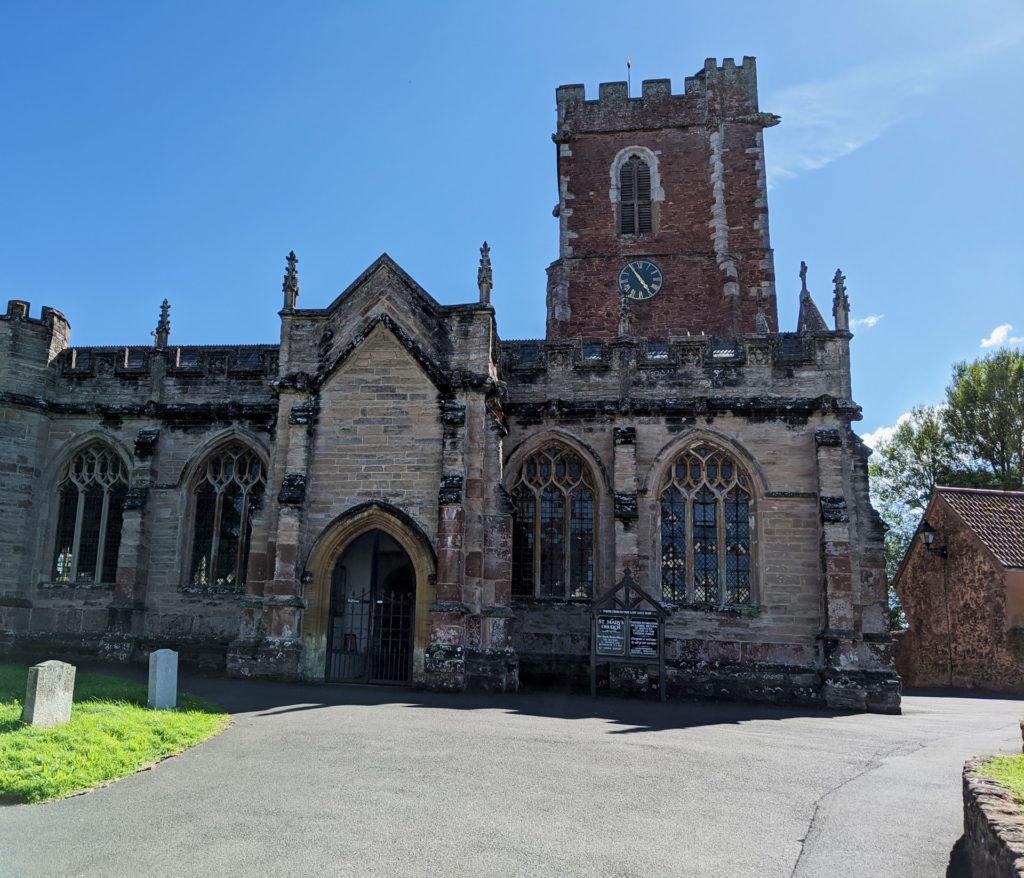 Best Taunton pubs
In the beautiful county of Somerset, famous for its cider, don't miss out on a trip to The Ring O Bells. Here you'll find a vast selection of locally brewed ciders on tap, which you can enjoy in the big beer garden.
You'll find this pub in the heart of the town, just one minute from the Somerset County Cricket Ground. They serve a large selection of lagers, wines, beers, and spirits from the local area. This is also proudly a dog-friendly pub.
Food is served from 12PM to 2:30PM and in the evening from 6 to 9PM. You can expect good food made fresh to order from top quality locally sourced ingredients.
It's a gourmet menu, but still at reasonable prices. There are always ciabatta rolls with various fillings served with chips, burgers, and steaks to choose from.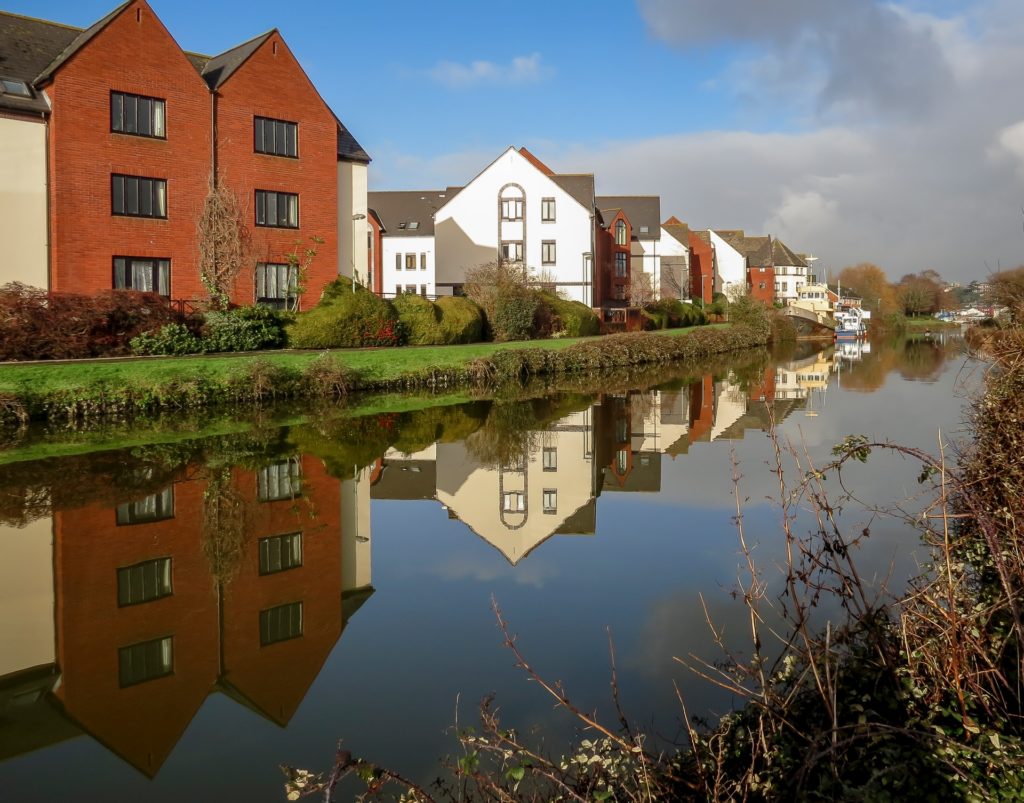 Best Exeter pubs
The Double Locks has a perfect location on the Exeter Ship canal, which opened in 1566. One of the best features about this pub is that it's dog friendly.
They feature beer from local breweries and switch them out often, so you get to taste the best of what Exeter has to offer. You can enjoy their starters or small plates, which aren't too expensive.
If you're in the mood for something heavier, then check out their pork and apple sausages, which come with crushed Jersey Royals, purple sprouting broccoli and, of course, gravy.
When you're looking for something vegan, then you can try the couscous tabbouleh, which comes with tomato, shallot, herbs and a mustard vinaigrette.
Not in the mood for beer? Enjoy a glass of wine from their wide selection, or perhaps a sparkling cider.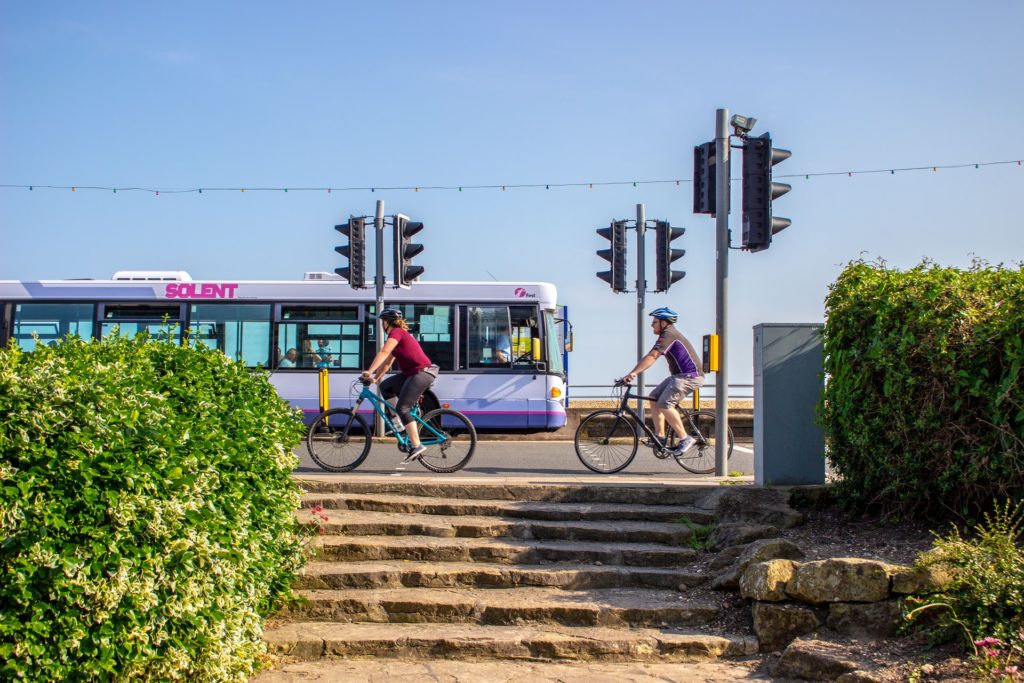 Best Portsmouth pubs
Known for its impressive naval base, Portsmouth also has The Hole In the Wall.
The name doesn't do this place justice, as it's definitely one of the best UK pubs. Here you can enjoy authentic, local ales.
What makes them stand out for us is their sweet shop. The pub has a retro sweet shop inside, with classics we all loved growing up, like jelly beans.
Their collection of beer is also quite impressive. They offer different and unique beers in rotation, so you always get a chance to taste something new. The pub has been recognised for its love of beer and were the winners of Portsmouth & S.E. Hants CAMRA Pub of the Year in 2016.
If you're hungry, then they have pretty affordable food on offer. You can try the O'Hagan's Sausages and Mash, which comes with two large O'Hagan's sausages, mashed potato and peas or baked beans, served with a generous portion of onion gravy.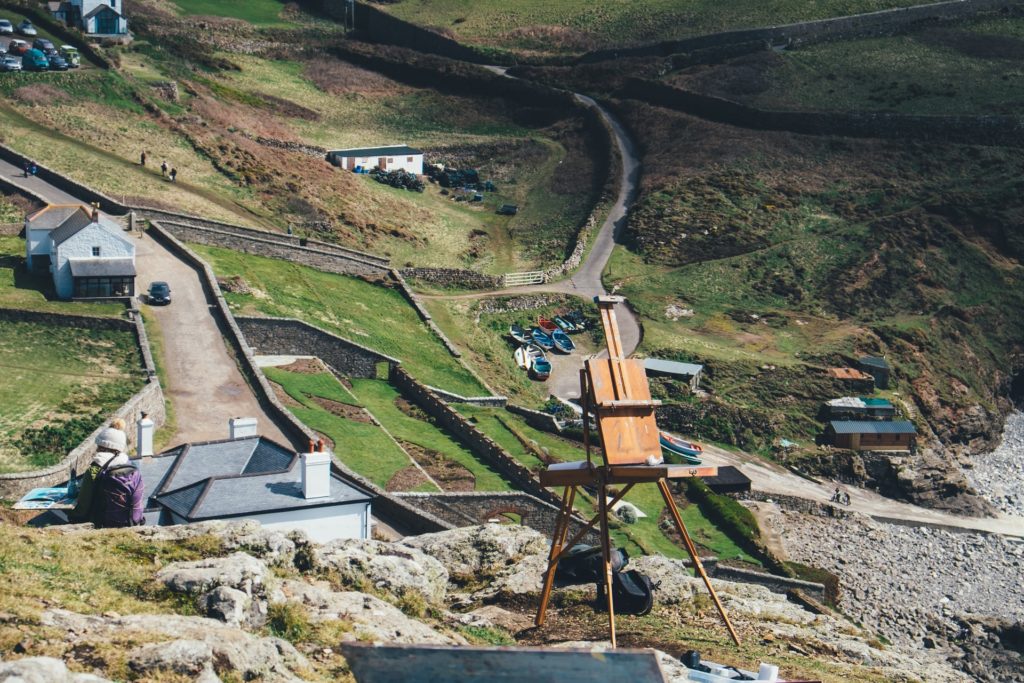 Best Penzance pubs
This beautiful Cornish town has its fair share of historic pubs, but we picked The Turk's Head, which boasts of being the oldest in Penzance.
Dating back to 1233, this pub is an incredible 750 years old. Back then, pirates and smugglers would drink here. The history behind this establishment is astonishing. Even today, it still has a smuggler's tunnel!
Don't miss out on a meal here. The pub is very proud of its local suppliers of fresh seafood, meat, cheese, fruit and vegetables. The pub creates scrumptious Cornish favourites, like seafood pie.
You can tuck into pub classics like homemade burgers, or more upmarket options like duck confit. This is the pub for vegans, too. A whole menu is dedicated to the vegan diet, with jackfruit enchiladas and even vegan fish and chips made with banana blossoms!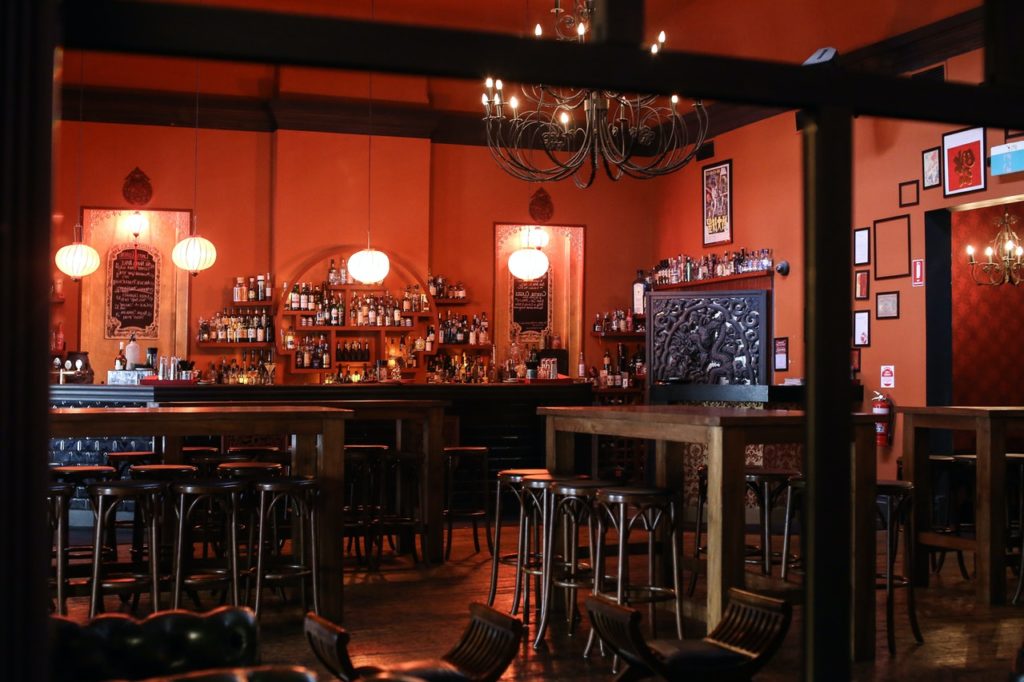 Pubs are good honest hard work
All the best UK pubs aren't just great places to visit; they're also fantastic pubs to work at. The hospitality industry is a great sector to work in. It's hard work, but making people happy with good food and drink is a great way to make a living.
If you are interested in supervising a bar or running a pub, you need to get an ALPH licence. The good news is that you only need to take a short course for a day. You can then apply for your licence.
Whether you are looking for a job in hospitality management, or pitching to become a pub landlord, having this licence is the way forward.
You can book a course today by visiting our booking page. The great thing about this course is you can take it online, and you can take the exam from home too.
The course is assessed through a multiple-choice exam with 40 questions. But don't worry. We have mock exams that you can practice online. You can test yourself so that you know you're up to speed before taking the actual exam.
Pub work is only half the story. Remember, someone needs to keep visitors safe after dark. Think you're up to the task? There's a big shortage of security staff in the UK, including all these cities where the best UK pubs are.
How about training to be a door supervisor, earning up to £2,500 per month full time? Call your favourite pubs your workplace at night, and maybe top up with some corporate guarding work by day. Talk about a versatile licence!
The UK's number 1 course finder
Best price guarantee
We offer price match if you find the same course cheaper elsewhere
100% money back guarantee
Get a full refund if you don't like the course. Terms apply.
5-star customer support
Consistently rated 5-stars on review sites like Trustpilot
£0 booking fee
We never charge any booking or hidden fees
Instant eLearning access
Get FREE access to eLearning course materials instantly after you book
Top-rated training providers
Over 90% of our customers pass the exam in the first attempt