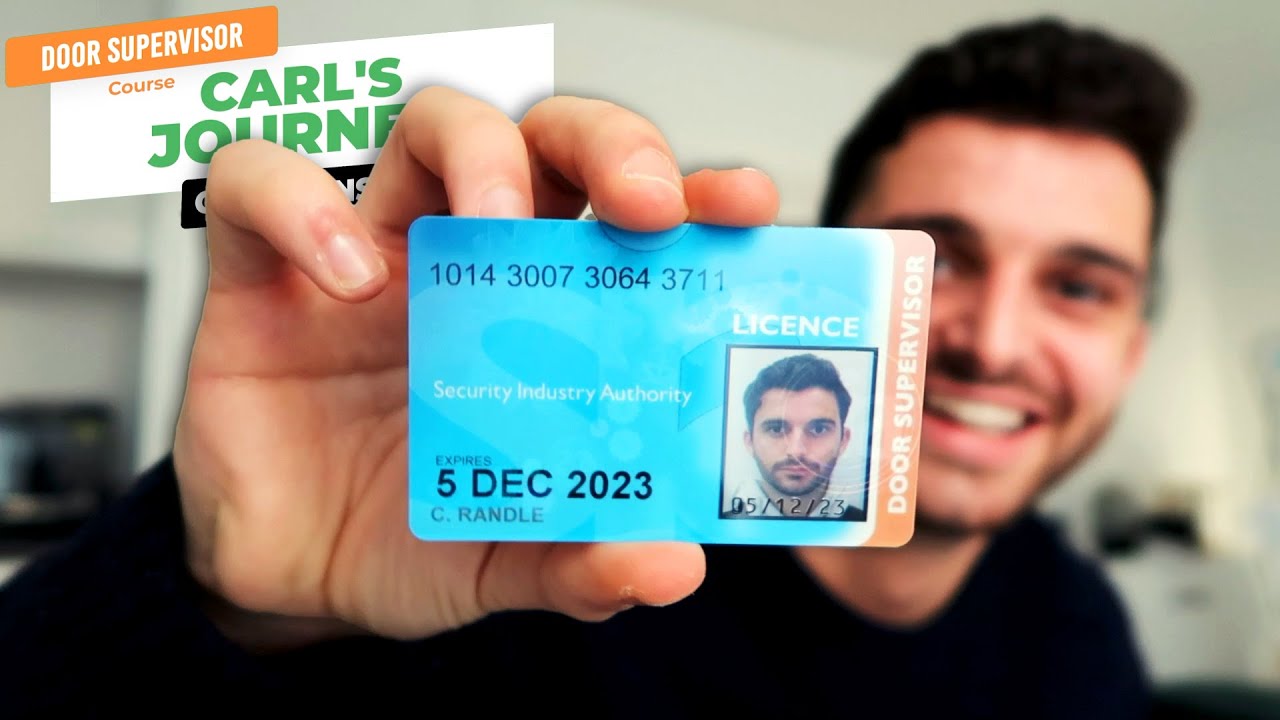 Avoid Having Your SIA Licence Being Rejected
Do I Need To Have A SIA Licence To Work in Security?
Yes, you do. Since 2003 it is illegal to work any private security job without the correct SIA licence—doing so could see you fined or even imprisoned. The government set up the Security Industry Association as a statutory non-departmental government body in 2003. The SIA is responsible for regulating the private security industry, including overseeing the training for the SIA licences.
What Licences Can I Apply For?
✅ Security Guard
✅ Door Supervision
✅ Cash & Valuables In Transit (CVIT)
✅ Close Protection
✅ Key Holding

There are training courses throughout the UK, plus virtual and eLearning options available to train for your licence. Before you begin the applications process there are essential criteria that you have to meet, along with passing your exams. Failure to meet these requirements will result in your licence being refused.
Why your SIA licence may get rejected
Be Proactive
Before beginning the training for your SIA licence, make sure you will tick all the boxes when it comes to the SIA checks on your licence application.
Criminal Records
This is the biggy. You must pass the criminality check, or you will not get your licence. You can have a criminal record and still get your licence—as long as you meet specific requirements regarding the offences committed.

The SIA is exempt from the Rehabilitation of Offenders Act 1974. This means you have to declare spent convictions as well as warnings, cautions, admonishments or charges awaiting trial and convictions.

To be proactive, you can take the SIA criminal record indicator to see if you will pass the checks. It follows the same rules as the actual check on the application for your licence, so put in the wrong info, and the result will not be helpful.

If you have spent 6 months or more outside the UK, you will have to provide criminal records check for each country you resided in.
Documents Required
There are several documents that you have to submit. Originals are required. Once again, this something you can be sure you have prepared before registering for an SIA training course. Take a look at our Get Licensed Check page for a breakdown of them.
The Right To Work In The UK
You may need to provide evidence that you can work in the UK. If requested, you will have to provide some or all of the following. The SIA will inform you what they will accept.

✅ UK visa
✅ Biometric residence permit or card
✅ Current immigration status document
✅ Passport showing stamps or endorsements that confirm your immigration status
✅ Letters from the Home Office confirming that you are applying to stay in the UK
✅ Evidence of appealing against a decision not to allow you to stay in the UK
Your Next Steps On Route To Your Licence
Read all the above, confident you have no problems with any of the processes. Then check out this video of Alex's journey through training to getting his SIA licence. Then it's your turn to start your own journey.

✅ Select & Book your training course through Get Licensed
✅ Pass your exams
✅ Apply for your SIA licence
✅ Start working!

Why Work In Security
Fancy working in the security industry? The job vacancies in this private security are growing for trained security personnel. The jobs are increasing due to the lifting of pandemic restrictions. Alongside these are the increasing roles security staff have in meeting public safety requirements in response to terrorist threats.

Due to the training requirements and demand for security personnel, the good news is that salaries are increasing as well. These jobs are not just for part-time workers. The security industry offers full-time posts along with great career opportunities.
What Jobs Are Available?
✅ Area Relief Security Officer
✅ Close Protection Officer
✅ Distribution Security Officer
✅ Front of House Officer
✅ Loading Bay Supervisor
✅ Mobile Security Supervisor
✅ Night Shift Security Officer
✅ Retail Security Officer
✅ Security Command Centre Manager
✅ Security Patrol Officer
✅ Static Security Officer