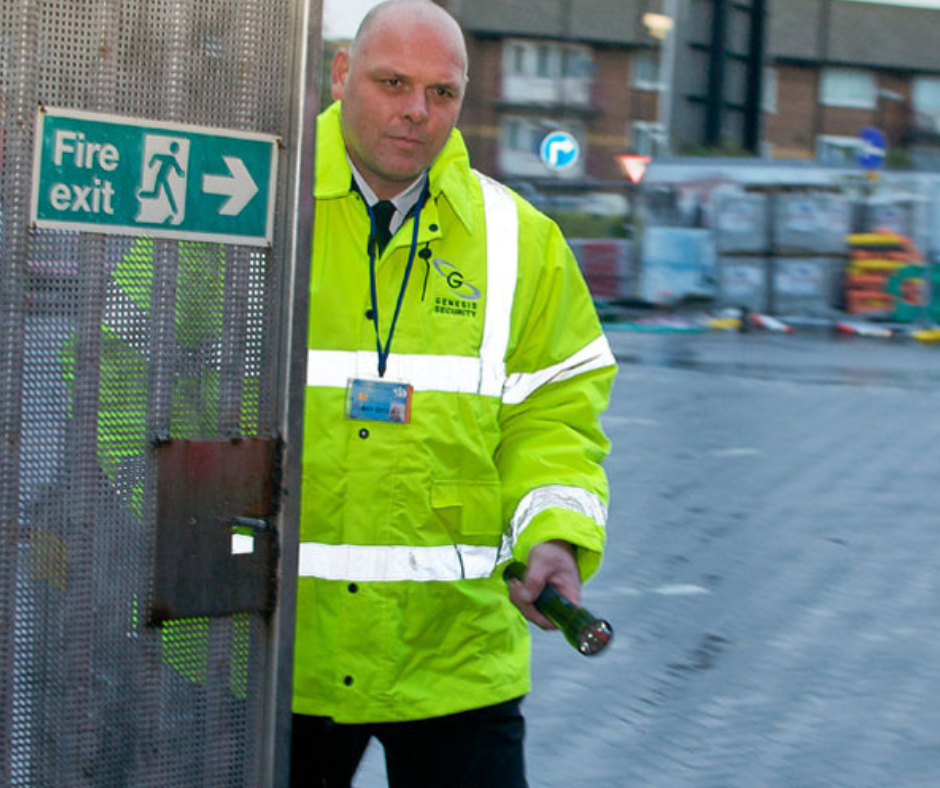 The Importance Of A Security Guard At Your Business
Whether your business is small or big, there are a number of perks to hiring a security guard for the safety and security of the people and property you are responsible for.
Provides a Sense of Security
Employing a security guard at your business can provide a business owner, employees and customers with peace of mind and a sense of security. If your business deals in high-end merchandise or is located in a high-crime area, having a security guard as part of your team can be especially important. "High-crime" doesn't necessarily mean you are located in a bad area either; it could mean you are located in a sparsely-populated rural area, like an industrial estate.
Prevents Crime
You might think a standard security system is enough to keep your business safe from crime and theft, but these days it isn't. Having a professional security guard present in your place of business is a great preventive measure you can take to stop crime from happening. Professional security guard services include spotting suspicious activity, assessing the situation and quickly reacting to security breaches. While you might be doing the math to see if you can afford to employ another member of staff, remember, it's a small price to pay compared to the loss you could experience from theft or shoplifting. In 2016 the British Retail Consortium Retail Crime Survey found that the direct financial cost of retail crime equalled £660 million.
Respond to Crime
Depending on the level of training a security guard has will determine how they respond to crime. While one might record the details of the crime and pass it to the police, another may have the authority to detain a suspect until police arrive on the scene. Hiring security from a reputable security company should ensure your guard is properly trained and licensed and will use the correct protocol should criminal activity occur.
A Representative of Your Business
With many guards manning a front desk, they are often the first person to represent a company. Whether it's to check the credentials of who is coming and going, help navigate a client to the right floor of an office block, or escort an employee to their car after dark, guards have a significant amount of interaction with both clients and employees. Hiring someone who is personable and capable demonstrates your business is secure and customer-oriented.
Easing the Workload
While some security guards may be the first person you see on business premises, their skill set stretches far beyond front desk duties. Security guards might be hired to work behind the scenes monitoring video surveillance for shoplifters or other suspicious activity happening on the site; they may be on duty after hours or in charge of opening and closing the business for the day.   Such duties can ease the workload of a business owner or employees and allow them to spend more time focusing on the main roles of their job.
Whether you are a small business just starting out or a large company that's been running for years, hiring a security guard can benefit your business. It not only provides a sense of security and peace of mind for employees and customers, but it can also deter crime and take the stress off the employees and business owners.
How to work in the security sector
If you are interested in working in the security sector, whether it be as a Door Supervisor, Security Guard or CCTV Operative, you will need to obtain an SIA Licence.
To obtain an SIA Licence, you will need to complete a course. Once you have completed the course, will you then be able to apply for an SIA Licence and work in the security sector?
Looking to hire?
If you are looking for security professionals, check out our Employer portal and get access to the UK's top talent. If you want to get in touch, call us at 0207 078 7259.
The UK's number 1 course finder
Best price guarantee
We offer price match if you find the same course cheaper elsewhere
100% money back guarantee
Get a full refund if you don't like the course. Terms apply.
5-star customer support
Consistently rated 5-stars on review sites like Trustpilot
£0 booking fee
We never charge any booking or hidden fees
Instant eLearning access
Get FREE access to eLearning course materials instantly after you book
Top-rated training providers
Over 90% of our customers pass the exam in the first attempt