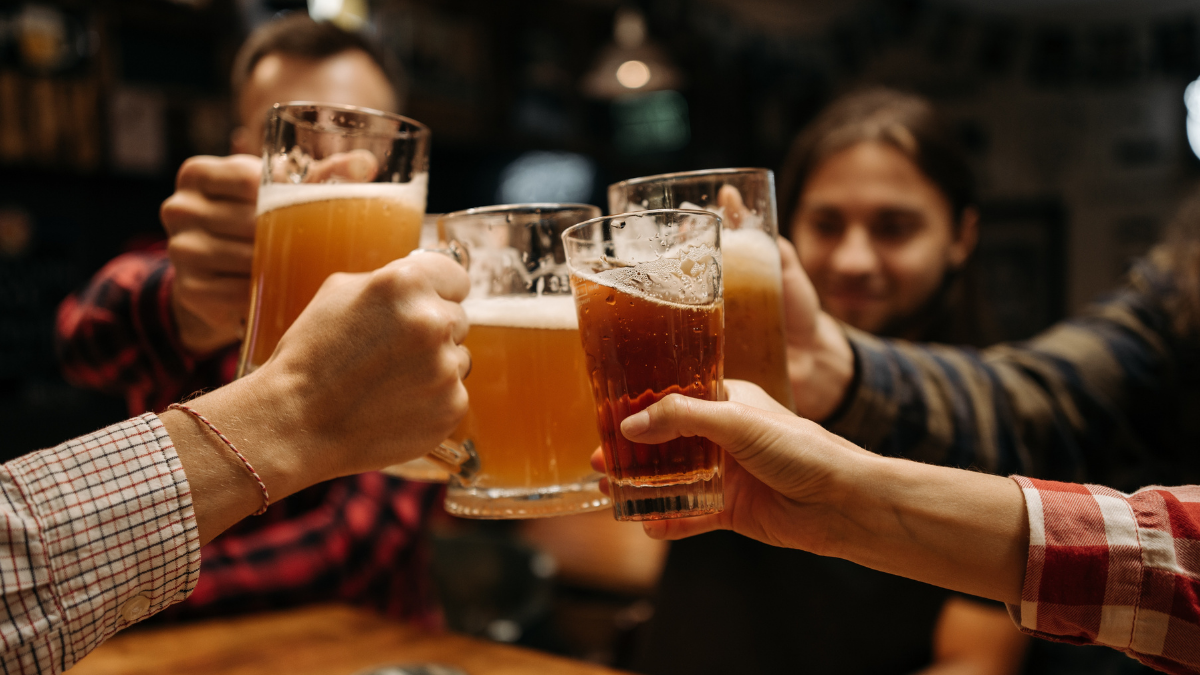 Papers For Pints Brings Job Opportunities For Door Personnel
Sadly, what's been missing during the pandemic is the chance just to get out and have a drink with mates at the local pub. The hospitality industry has been hit particularly hard by the COVID-19 epidemic, but measures are now in place to ease the lockdown. Unfortunately, it will be long after schools, gyms, shops, and cinemas are allowed to open that pubs and clubs will open again.

It's thought that it won't be earlier than 21 June. And it can't come soon enough for both customers and staff.

Papers for pints debate
It's being debated whether some pubs and clubs use a vaccine passport as proof of being allowed to enter. The question is very much on the table and remains undecided. It comes with a very much open debate about what is acceptable in a free society. MPs are still considering the measure, as is the PM.

It is suggested that rather than the proof of vaccination or a negative test being compulsory, it would or could be an option open to each pub landlord to decide. The report on the debate is due in May in time for the hospitality industry's planned opening. It will also decide whether storage on a mobile phone is a secure way of carrying and displaying data.
Publican's choice
It's going to be up to each publican to decide whether they want to participate in the scheme. It's a double-edged sword in terms of choice for each pub owner. Do you miss out on potential customers that haven't been vaccinated that want to socialise at your establishment? However, plenty of clientele will be far happy to go to a pub where the risk of catching covid is drastically reduced by all its customers being vaccinated.

It may very well be that pubs with younger clientele who have had less access to getting a vaccine than those over 50 might be against the idea. In contrast, pubs that cater to older customers may more readily welcome the plan.

It seems that there will be a medium-term while people are still getting the vaccine that this might very well be how things are going to work. Carrying proof of a vaccine may very well be your ticket to entry into pubs, clubs and other venues.

Personal choice
One argument is that this measure will penalise people who don't want to get the vaccine. Of course, it's entirely up to you if you're going to get the vaccine. No one is going to force you to get the vaccine. However, it stands to reason that if you are not prepared to get the vaccine, then you are not getting on board the corona fight. If you wish to stay vulnerable to the virus, then it's your choice. But the same argument goes, why should you benefit from the lockdown easing if you don't want to take part in getting the country healthy and back to normal.

The vaccine is not 100% effective. People who are taking part in beating the virus by getting the vaccine ought to be able to socialise with other vaccine takers — and benefit from a significantly reduced risk of contracting the virus while out and about.

Pregnant women
One downfall of the plan is that many pubs are very much family affairs offering food and play areas for children. Pregnant women are advised not to get the vaccine, so effectively, they won't be allowed to enter venues that insist on vaccine passports. It's therefore being argued that it's very unfair on this section of society. That's true, but sadly it's not a great time to be pregnant, and so it's probably best that pregnant women continue to practice more restrictions than other members of society. After all, pregnancy does not last forever.

Jabs For Jobs – Vaccine Passport Door Supervisor Jobs
While all of this is still up for debate, it does seem realistic that the vaccine passport will be adopted by hundreds of pubs and clubs throughout the country. This will mean a huge demand for door personnel whose job it will be to check each person's passport before allowing them to enter.

This means there is all the more reason to get licensed if you want to take advantage of the surge in job opportunities in the medium term. In addition to getting licensed, it's also essential that you too get vaccinated, as this will clearly be a requirement. Make sure you contact your health care provider to get your vaccine as soon as you are eligible.

The UK's number 1 course finder
Best price guarantee
We offer price match if you find the same course cheaper elsewhere
100% money back guarantee
Get a full refund if you don't like the course. Terms apply.
5-star customer support
Consistently rated 5-stars on review sites like Trustpilot
£0 booking fee
We never charge any booking or hidden fees
Instant eLearning access
Get FREE access to eLearning course materials instantly after you book
Top-rated training providers
Over 90% of our customers pass the exam in the first attempt